Many people think that interior decoration is something that can be done by professional interior decorators. But it is not always the case; anyone can design the home with right guidelines and interior design. Some of the homeowner even makes better interior designs than those they deem as professionals in this field.
To do interior decoration one does not need a certificate, which means you don't require a degree to become a creative interior designer. It is an industry that any one can explore into and get into as long as one has passion.
When starting with your own designs, one should go for minimal decorations. A well designed home doesn't mean that is equipped with necessary equipment and has equipments spread all around the home. Functionality and usage are the basics of interior designing. One should always put aesthetics and beauty at top priority.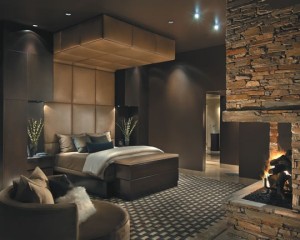 Below here are some guidelines that you need to adhere to:
Free space- the first thing to do before redecorating is to free up space and throw away old equipment. Old sofas should be stored to enhance the space.
Make use of store room- Make optimal use of store room and put away decorations that are not perfect for the season like Christmas.