Are you getting bored with the typical upholstered sofa in your living room? Well, we have nothing against the comfy sofas but they tend to be bulky and eat up a lot of space. Perhaps if you're looking forward to something cool and breezy, then it's time for a big change.
You can create a rather refreshing living room by switching to a bamboo sofa. This kind of sofa is common in tropical countries, as they promote the cool and seaside look. Bamboo sofas are also ideal for outdoor furnishings, such as that in the porch or garden, mainly because they do not easily break.
If you're going to use a bamboo sofa in your living room, then here are some tips:
1. Scale your living room space.
Bamboo sofas are usually of thin frame, so they somehow leave empty floor space. You should then scale your area first so you know the kind and size of sofa to purchase without leaving barren spaces in your living room.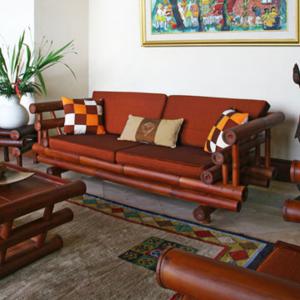 2. Settle for thinner cushions.
One benefit of bamboo sofas is that they have detachable cushions. With that said, better use thin foam cushions instead of the bulky ones, so that they are just comfortable enough to sit on without being too heavy or puffy.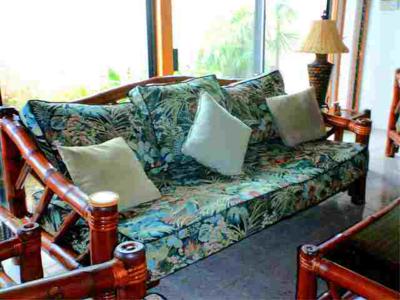 3. Accessorize with greens.
Bamboo sofas are usually varnished, so their natural color is kept intact. You can then complement the natural wood finish with white, green and brown accessories, which may include indoor plants and covers made of organic fabric.