Do you have collection of colorful scarves in your closet? Well, if answer to this question is resounding yes, then why not use them in a distinct way. Scarves adds personality and zing to otherwise dreary room. You can use it as a frame, tie it around old pillows or decorate your windows, or use it as table cover. The thing is the scarves should complement with one another and it should look as a set. Here's where your you can show your artistic skills.You can indulge in several color combinations to make beautiful patterns. They give jolt to living room and add a daily dose of happiness.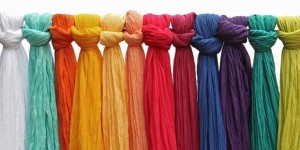 Here's how you can use scarves to decorate a living room:
Frame It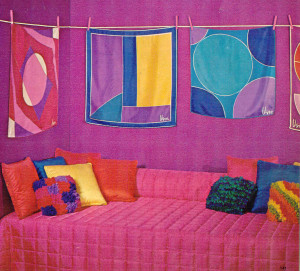 Rather than investing a bomb in expensive artwork, frame a silk scarf with abstract print and hang it on the wall of room. You can frame several scarves that compliments one another like a set. Scarves are astounding way to make your living area splendid.
Refurbish Old Pillows
Do you have throw pillows that need facelift? Well, one way to adorn the pillow is to tie a beautiful scarf around throw pillow. It can be easily done easily by wrapping a scarf around throw pillow by tying a knot. Its an inexpensive way to add a distinct look to the room. Another way to show your creativity is keep pillow in series and keep them on your couch and living room chairs.
Decorate your windows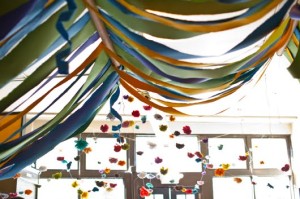 The best way to spruce up your living room is to use a colorful scarf. Imagine how scarf adds impact to otherwise bland room. To add interest, use beads to the edges of scarf or you can use as a curtain tie-back. Use a large scarf for window decoration, or use it as a curtain or sew different carves, for a perfect window treatment.
Use it as a table cover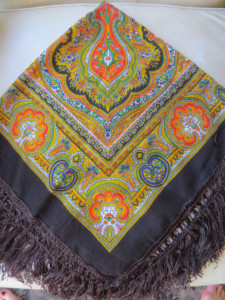 Large scarves can also be used as a table cover. It is the best way to add charm to the room. They not only add decorative touch, but also protect the table from stains. You can even use scarf to decorate fireplace. It adds artistic charm to the living room.
To decorate a decoration piece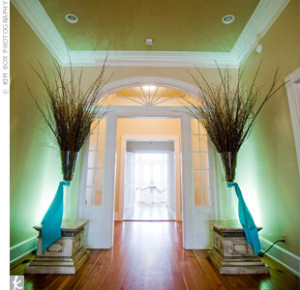 Another way to adorn a room is to tie a scarf around ceramic vase and adding a big bow in front the vase. This is the quickest way to make an inexpensive vase look beautiful and one-of-a-kind.
Last but not the least; use scarves to make your room look sophisticated and lively.
After adorning living room with scarf, you may be passionate about decorating other rooms too. So, don't even thinking of paying full price for the same. Go to some thrift store and search the selection of available scarves. You can even pick them from your closet.