Have you just moved in to your new home and need suggestion on how to adorn your living room with a distinct style? Or may be you are tired of seeing the same look of living room? Well, the solution is to redecorate your space in order to have glamorous and fantastic place. You should pay attention to small details to make your living room look lively: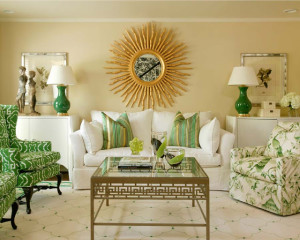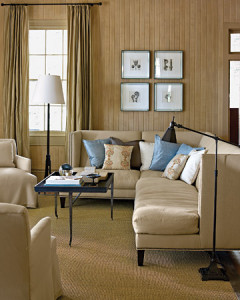 Every room requires central point
Finding a focal point in a room is crucial, when it comes to decoration, since the room look inviting. So, what is a focal point? In order to determine focal point, you need to look at architectural features of your living room. Does your room have a fireplace? The interesting thing is just make your favored item as a focal point, but ensure it is a large piece. After you have selected focal point, make furniture arrangement around it. It is the best way to draw attention towards the room.
Select a place where to keep couch
When it comes to selection of couch, try to make it inviting. Hence, it is quintessential to select an inviting place for your sofa where you want to please your guests when they visit. Remember the pet peeve first impression is the last impression. Hence, it is important to select right place for your couch.
A living room requires a rug
Since the floor is an important part of room and you need to ensure that you select a right piece of rug. When you walk to the room, see the floor, thus it is necessary to have a rug that adds personality to your room and make it look fantastic. So, how to select a right rug? Firstly, you need to think about the need of a room. Do you want living area as a platform for conversations or do you need it is a place for social gatherings. Then you need to select a rug that covers a wide space. Think do you need space for a separate area or for reading? Then place rug for a specific boundary. Do you want living room to look inviting and welcoming? If yes, select a rug that is made of materials like plush.
Make room look balanced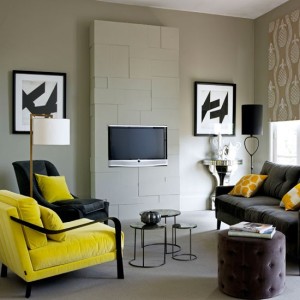 After selecting focal point, furniture and rug, you need to ensure that furnishing are balanced. Supposedly, if you have lot of furniture at one place, balance the room by creating a seating area at the other end. Another interesting idea to balance the room is to add paintings in the room. You can even add mirror on the walls and add lamps to the room.
Last but not the least; to spruce your artistic skills hang art pieces in your living room. In this way you can add a little bit of softness in your room.