For many people living room is considered as the heart of the home because it attracts maximum foot traffic. It is where people sit, relax and hang out and be together as a family. With so much time spend in your family room; it is important to make that space inviting, cozy, warm and comfortable by adding these 5 elements. It is an inexpensive way to decorate the room.
Candles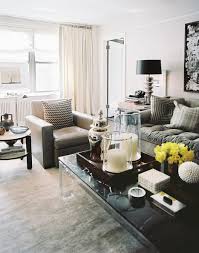 Candles are not only known to add fragrance in the room, but it brings a homely feel to any space. So, in order to create a cozy environment search some scented candles from the market and place them on your mantel, coffee table or maybe on a side table. You can use these candles for different reasons like with it you can create a romantic ambience in the room or you can even cool down the temperature of the room. The best candles that can be added to the room is cinnamon and vanilla in the winter and during the fall season go for lighter scents like sandalwood and lavender in the spring and summer.
Add throw blankets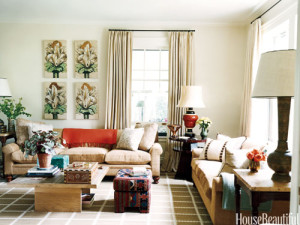 Throw blankets are a great addition to the room and it is the best way to add coziness in the room. It is easy to cuddle up in the winter months with so many color and textural options to serve from. Apart from that it also serves as a design element.
Add bowl of treats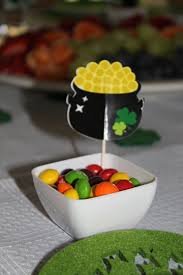 Adding a bowl of treats like wrapped candy is again a great addition to the living room!  To prepare bowl of treats all you need to do is to find a decorative bowl or vase laying around the house and fill the same with favorite candies. Just ensure that the candy that you select is wrapped individually and it should create a mess or fall prey of insects and bugs.
Adding Picture Frames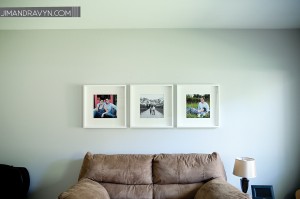 In order to add zeal in the room take the help of picture frames. Use your mantel and shelving units to add pictures of friends and family. Pick few inexpensive frames that remind you of memories. Not only this, it is great to have picture that remind you of old moments, but pictures are great conversation starters too.
Add flower vase in the room
Adding fresh flowers in a room is a great way to make your living room lively. Although it is not budget friendly to have fresh flowers, try to incorporate it occasionally, may be on that special day.