Interior design is a process that provides its clients with a set of aesthetically pleasing and practical solutions for better use of the space in question. The goal of interior design is to improve the user experience by better managing the space available in the overlapping environment. Designing the home interior can be tricky sometimes. But today's technology has made it easy to do interior designing, and now you don't have to be a professional designer to create your room or home. We have been introduced to various visual interior design apps, which provide you with outstanding ideas to decorate your home. The apps also give an interior design catalog that helps the customers purchase online, and these catalogs are appealing and deliver the data that customers are demanding.
As there are many visual apps for home furniture or interior designing, the top five apps are mentioned below in this article ;
#1. HOUZZ
Houzz is an excellent handy app and a product marketplace. This app helps you connect with professionals easily, which provides you with great ideas to decorate your home. The good thing about it is that it makes you in touch with the professionals available in your area so you can easily job in question. This interior design visual app is also a great starting point for first-time home renovators.
#2. Planner 5D
Planner 5D is another best app for interior design. This app helps you quickly design your home virtually on your feet. Planner 5D makes you start from scratch or use a perfect template for throwing together a quick floor plan if you don't have the time or don't want to make a complex design. You can design your rooms down to minor architectural details, including windows, stairs, and partitions.  A specialty about this app is that it works with iOS, which means that you can make your plans or designing from your phones wherever you are.
#3. RoomStyler
Roomstyler is one of the most effortless use apps. The Roomstyler 3D Home Planner allows you to insert walls, doors, and windows and select from a gallery of interior finishes. Of all the home design tools, this app has a tutorial video available for every question you might have about the device. Roomstyler allows you to view your plan and 3D image simultaneously. You can move the camera around the program to see different views and choose from over 120,000 brand-name items to include on your mockup, including anything from small kitchen gadgets to garden tools.
#4. SmartDraw
Another fantastic visual app provides you with visual graphics and presentations, including project charts, timelines, marketing charts, and flowcharts. The app is straightforward to use, as being an advanced app, it efficiently helps you connect with the designers. SmartDraw app works well for individuals and companies that don't want to spend a lot on design software. This room design software has a free trial period, and if you are satisfied, you can purchase the entire program. SmartDraw saves a lot of money for money with a nearly infinite collection of furniture, cars, building materials, and preloaded plans.
#5. HomeStyler
Homestyler is a professional design program. The app is genuinely free throughout, and so are all its features. This app works because brands add their products to their catalog, which means you'll be using actual products to furnish and decorate your home. The perks of this are that you will plan your design to the very end and access the basic furniture and decorations you used to create your space imaginatively. Simple drag-and-drop functions allow you to create your designs and dream-up floor plans. Homestyler's 3D floor planner and 3D room designer tools are perfect for an amateur virtual room designer.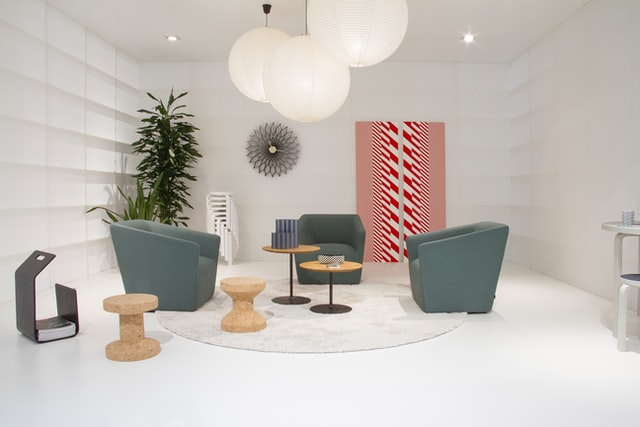 Wrapping Up!
Everyone wants to create or decorate their home beautifully with interior designs. The interior decoration of any place represents it and visually impacts the customer. Thanks to the advanced technology that has also helped us, humans, in this matter, various 3D graphic apps provide you best visual designs and designing professionals to make your home more beautiful. Now anyone can be an expert interior designing expert with these visual apps. These internal design apps let you play around with your existing space and generate ideas for future changes. Why not take advantage of the advancement. We hope that the top five interior design visual apps will help you while you are decorating your home or room.