Do you own a home office? Well, if your answer is resounding yes, then the next step is how to decorate your home office. There are a lot of accessories to choose from, but first things first. Paint the home. Colors divert attention and can perk up your energy levels. Well, let's get to know what colors are the best.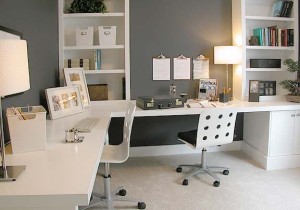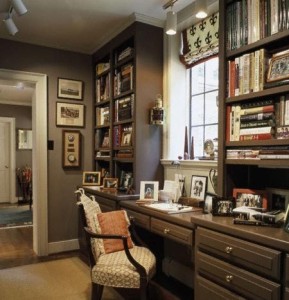 First, it increases in productivity and creates a serene environment in the office.
Blue- Blue color has a calming effect and has ability to lower the pulse rate, while boosting the productivity levels.
Green- Green is a soothing and serene color, it also relieves stress.
Red and orange color induces excitement and enthusiasm.
Purple- It is a thoughtful color that promotes artistic creativity.
Yellow is a cheerful color and brings in enthusiasm.
Light brown and gray gives a feeling of serenity.
Darker brown color provides earthy atmosphere.
 If you can't decide on which color to choose, go for the safest color i.e. green. It is a balancing color and is rejuvenating color. If you don't like green color, opt for neutral shades like cream; it has relaxing , and calming effect also it is less distracting. Home office can become rejuvenating and fresh; if you add right kind of color.