Art work bring a dramatic change to the room. So, it is necessary to consider below-mentioned tips while hanging artwork to the room.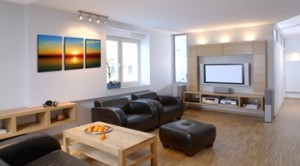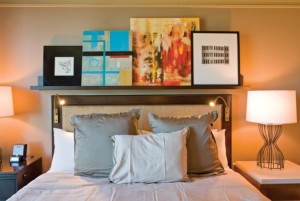 Consider Wall Size- It is better to select small pictures for narrow walls and large picture for big walls. A wall can be easily accentuated by selecting a right art work. One or two vertical artwork is another possibility that you can consider.
Furniture Size- When hanging the art work on a wall, it is necessary to see the furniture. The furniture should not be longer than the width of the furniture. It should relate well with the size of the table and it is a general principle to keep it about 75% of the table width.
Illuminating Artwork- It is an acknowledged fact that illuminating art work makes the look more beautiful. The track lighting in the hallway adds a new look to the room and make it look dramatic.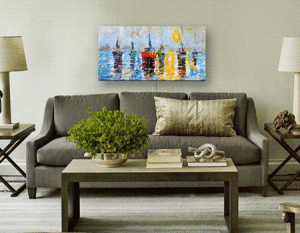 Popular Art Shelves- Popular Art shelves is the best way to add interest to the room and it takes very little space. Art work can be easily added on the wall over the shelf or on shelf with other kind of decorative objects.
Colours- Vibrant colour adds excitement to the room, while neutral colours creates a calming effect on an individual. It depends upon your preference. The art work in a small dressing room can be of neutral colour. To create more exciting feel in the room add a matt finish.
Last but not the least; one large painting can make a big statement. It can also be treated as a focal point of the room.