With winters saying adieu to us and sun is shining bright on us, it is a clear indication that winters are over summers are here. Just like your closet undergoes a drastic change in summer, your home also needs a makeover. In a season that offers you little choice to remain outdoor, it is important to interior of the home calm and pleasant, and protects the exterior from adverse weather conditions and sunlight. Here we bring you some tips and suggestion on how to make home the best place to beat the summer. Paint the interior and exterior of the home in the right way, as it helps to win half battle against scorching summer heat.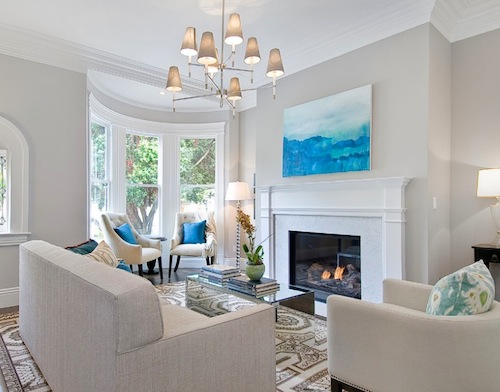 When selecting colors for summer, one should stay as far as possible from dark shades to beat the heat, so the best method is to use the light shades inside as well as exterior of the homes. One should opt for pastel tones to gives interiors and exteriors of the home the much needed facelift.
If you want to add splash of coolness to summer, a variety of shades are apt for summers, as they reflect more light inside the home. On the other hand wall colors like that of peach puff, orange white, romantic pink, lavender, little pink can do wonder for the home interiors.
Other shades- Other colors like that of crisp linen, white, apple white, orchid white comes with an ability to make your home exterior appealing as well as cooler. Paint the interiors of home in light shades that not only gives cool effect, but also makes the room look wide and spacious which is essential requirement in summer.
How to stay cool without spending a lot?

Season of summer is that time of the year when electricity bill surges constantly without any break. With so many changes in coatings and paints industries where the companies are offering paints for both interior and exterior if the home that helps to reduce temperature of the home interior. The paint companies offer you innovative feature Weather Shield Sun reflect paint. It is a paint that protects your home exterior from harsh sun rays and it is much better than regular exterior emulsion and keeps your home 5 degree cool. This gives a concrete reason to stop fretting about soaring electricity bills. Also, it is a good idea to paint the roof of the ceiling with light shades as these shades reflect light and offer cooling effect to the home.