Whether it s green or different shades of yellow, orange and red apart from white, blue, purple and white, why not steal some and bring them into your interior decoration style, too? This summer go for some citrus shades that bring freshness to indoors too, with some juicy and creative orange and lime hues with dash of yellow and dots of red and black thrown in. Walls and furnishing Start with curtains and walls. Paint one of the walls in bright orange shade and rest in light shades of orange of the similar shade. Use textures or subtly printed patterned wall paper to offer variation. If you wish to give contrast, go for a bright shade of yellow or with green tinge on one of the walls.
To decorate windows use pale white shades with liberal dash of green and orange. It is better to buy from an upholstery store to get an idea of what could go well with what. There is variety of materials to select from. Opt for cotton, satin, crushes and sheers. There are enough of combinations to play around. Bear in mind that you should stick to orange and lime color. Select green or orange silk curtains to get a royal feeling. The citrus shades of orange, lemon and yellow look bright and give freshness to the room. You could select from a wide range of subdued orange shades and green to eye catching ones. Bright shades If you are fond of bright shades, just go for it. Mix orange shade with yellow, green and yellow for curtains and upholstery.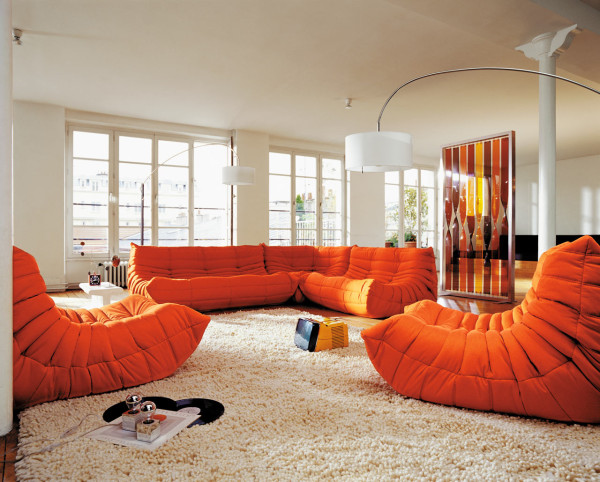 Add a hint of red and peach to get that little zing for that vibrant sitting area come alive for the visitors. Go for orange and black napkins, mats or runners dotted with yellow green and red with a dash of white. How about using orange and yellow color in floral decoration? This theme can be brought into your bedroom too. Go for light orange shade on the wood or on the bed or on polish in a light touch of peach. The wall comes in various shades of green. Much of it depends upon how to use lights to get a dramatic effect on such shades. Neutralize the bright shades with neutral tones of ivory, which is natural and can be used to complement all other colors in the palette. The ivory color fabric blooms in these miniature flower pots to neutralize oranges and yellow, thus lending a soft and creamy appearance to the home decoration.