Though, now may find this post irrelevant, thinking that Father's Day is over and there is no significance in reading such posts. But, it's never too late and too err is human. Sorry, for writing late post, but never mind it can be helpful next year or you can celebrate is tomorrow thinking that father/son/daughter relationship is never ending, just like the occasion. Now, let's jumpstart with the post!
Why Father's Day is celebrated?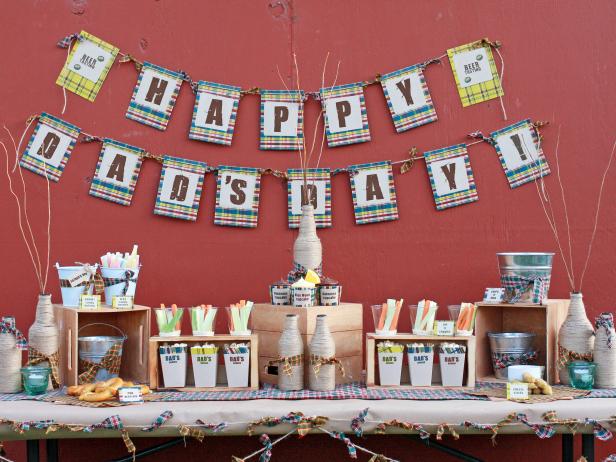 Father's Day is dedicated to all the loving fathers who shower their blessings and love without any expectations. It's a day when every child wishes to do something unique for their respective father. So, what are you planning for? Thought about something unique? Well, if not interior home design blog offers you information and unique decoration ideas to add vigor to the occasion or to make this day memorable indeed! So, follow below mentioned steps and see the difference. So, enjoy the day with your hero! Make this Father's Day special for your dad and family. In case, you are short on ideas interior Design Blog is the perfect stop for you. Here are some decoration ideas
Decorate the walls by adding
Fabric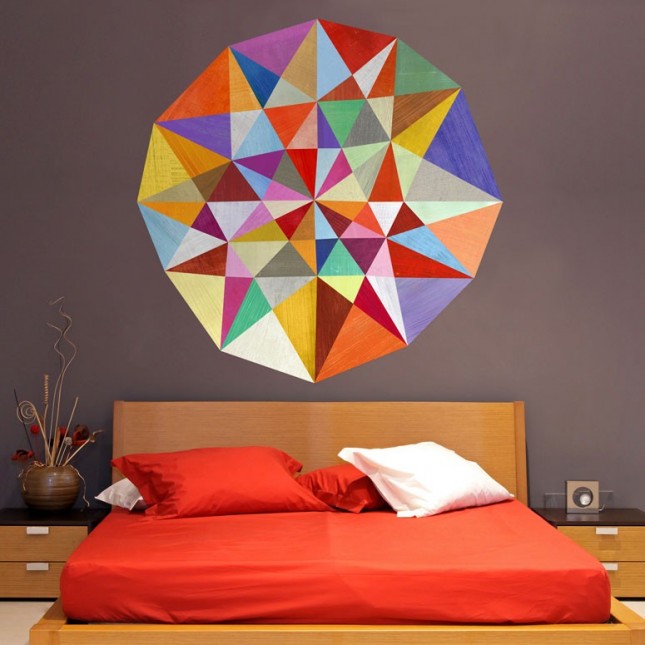 Design the walls with some abstract designed fabric as shown in the picture below and give the house a makeover. Make sure the choice of colors selected should be as per your father's taste and give your home an innovative look. The whole decoration should correspond to your Daddy's decoration style.
Wall mounted curtains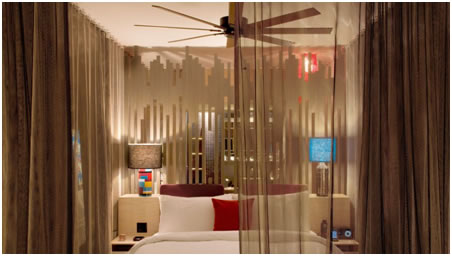 These curtains are the best idea to follow, as it enhances the beauty of the room and to be precise it adds aesthetic value to your dad's home. You can add some elegance to room with these beautiful curtains and be sure to surprise him.
Add background accessories
These background accessories are easily available in the market and can add effective décor to your Daddy's room. And if you want to add a touch of customization to these accessories, it can be easily done. Just prepare an outline of the prop that you want to use on a piece of cardboard and paint it according to the Father Day style. This DIY decoration needs only creativity and imagination.
Add a fresh dab of paint
Surprise your dad with a fresh coat of paint; it would surely make a mark. Painting dad's room with vibrant color will surely make him feel special. But while you take this step, ensure that you apply the coat of paint evenly, so that you don't come up with the mess. Though the whole process proves heavy on your pocket but it worth to experiment! It is sure to give your dad dollops of excitement and fun.
Add wallpaper to his fame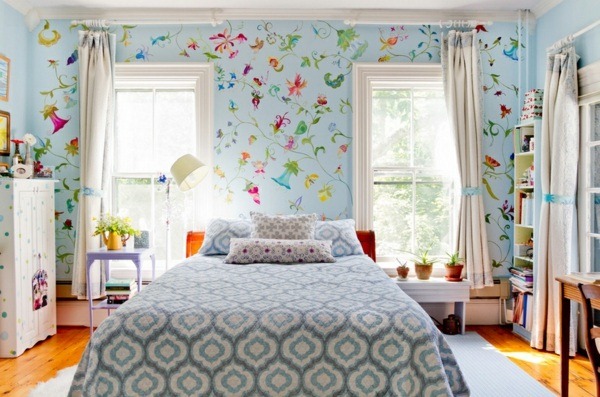 If painting the wall is not cup of your tea, add wall paper that reflects his style.
Father Day Party Decoration Ideas
Follow up with some party decoration ideas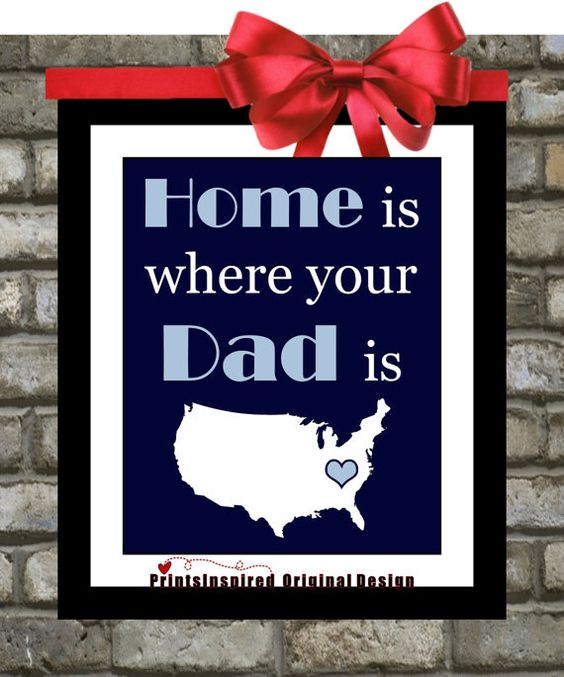 Balloons act as a charming home decoration idea for all ages. And your dad is no exception! So, go ahead and decorate the party venue with a wide range of colorful balloons and make him remind of his childhood days. There are different patterns that you can abide by. Search the same and start decorating the place.
Add steamers to the home
Adding colors to the party venue will definitely add vibrancy to the mood of Father. And colorful steamers do the role. Moreover, it complements with the balloons. So, go ahead and start decorating the venue with beautiful and wide ranges of colorful steamers. But ensure that you land up in a messy look. So, plan accordingly which corner of a room will look best, so that your Father's Day party stand out.
Add paper lanterns to the home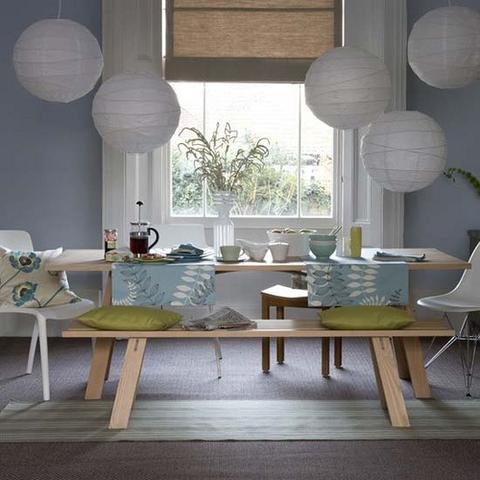 Decorate the place with some beautiful lanterns. It is sure to act as a head turner. Moreover, it will add touch of elegance and beauty to the place. So, in order to surprise your Father, ensure that you light up each lantern and turn off the lights of the room and then surprise your father. The moment is sure to become his most memorable moment of his life.
Give him a bouquet of flowers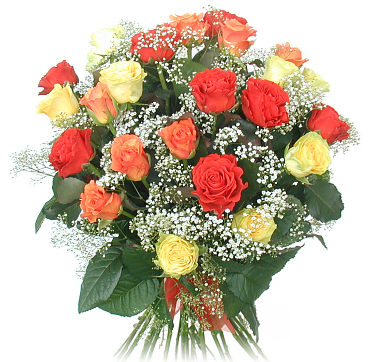 Flowers are the best way to showcase your emotions. So, make sure that you decorate every nook and corner of the home with several kinds of flowers. But the predominating one should be as per your father's choice.
Decorate the room with his childhood or present memories
Decorate his invaluable possessions
Your Daddy's Car
It must be his precious and invaluable possession, so you can further decorate it by using a car upholstery. It will surely surprise him to the core.
Decorate his wardrobe with some stickers
You can decorate your Dad's wardrobe with some amazing stickers; especially that patterned one. See the image below and you will get an idea, but ensure that you don't make it too overwhelming as it would create a mess.
Decorate his study table or work area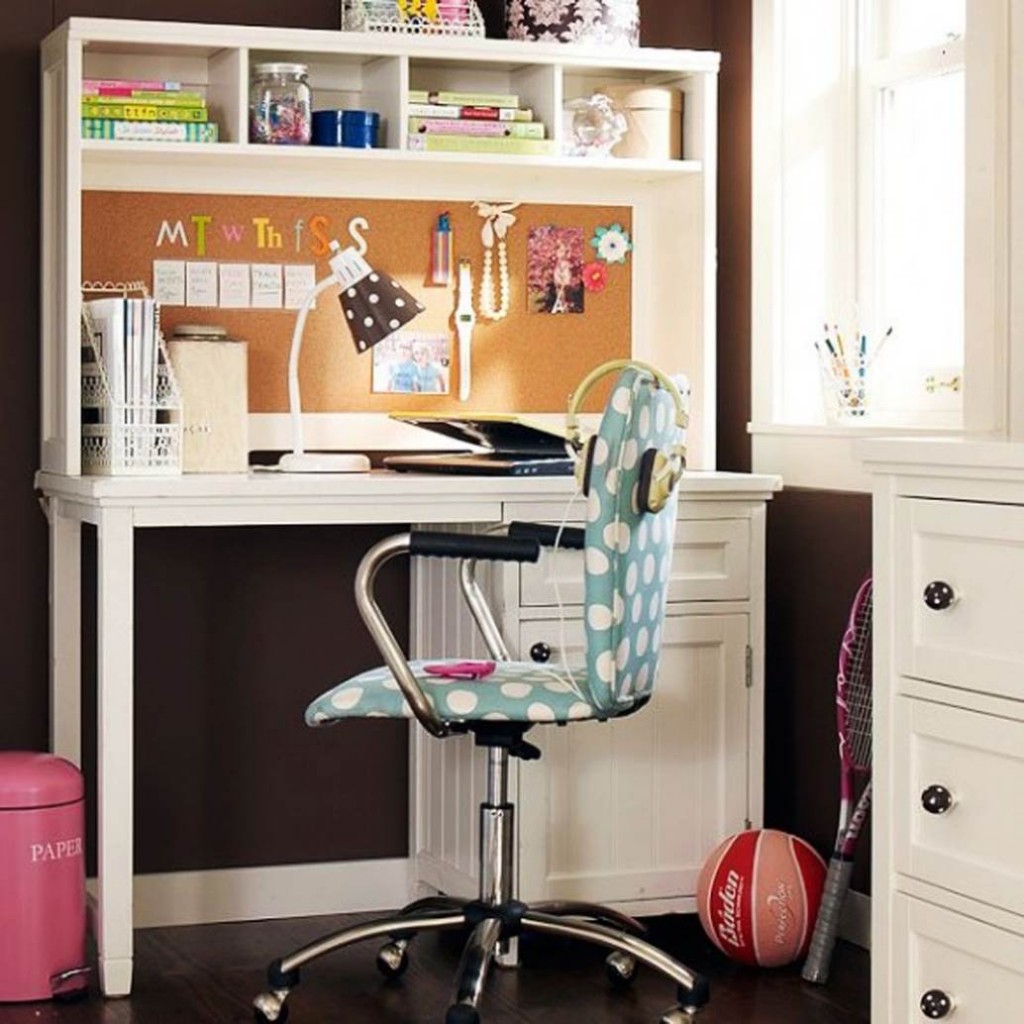 Decorate your father's study table or bench. It is not a bad idea at all. Clear the mess from your father's table and then place according to the places they were originally kept. It would provide tidy and clean look. Your idea of decorating father's table will surely give you a pat from your dad that you would have love to have every now and then.
Dinner Party for your Dad
Buy some stylish crockery for Dad
Planning for Father's Day without having a wide range of crockery is strictly prohibitive. Go for shopping and buy some exquisite cutlery sets and adorn the dining table accordingly. Ensure that everything placed on the table should be complementary enough to each other. The whole procedure will surely satiate taste buds of your Father.
Lay out the glasses of wine for a toast
It's time to celebrate! Take out the best glasses of wine from your collection and place them on your dining table in a very tidy and neat manner. Place the wine bottle accordingly so that the whole arrangement looks elegant and royal.
Bake a special cake for him and decorate it
Make Father's Day cake and decorate it. Write your own thoughts on the cake and dedications on the top. It will surely make you stand above the rest. Remember, the whole thought of baking a cake for your father will seem yummy too your father. So, don't be tense and continue with the idea.
Serve him with the starters
Serve him with his favorite starters and follow it up with the cake and finally the main course. The best gift that you can give to your dad is hearty meal. Start serving meal with the starters that he generally relishes upon. And then that can be followed by cake especially made for your dad. And finally the main course should be served on Father's table.
Lay desert on the table
Your Father's Day meal can be concluded with deserts. Make sure that desserts should be your father's favorite. Thus, following above-mentioned ideas are sure to please your dad on Father's Day.
Hope you liked the latest blog post. Let us know what do you think about this post in the comments section and if you find it helpful then we would be very happy if you can share it with your friends and on social networking sites Facebook, Twitter, StumbleUpon, etc.
Have a happy reading!