Immerse yourself in the holiday spirit by decorating your home for Ramadan. Decorate your mantle or a shelf in a festive way and a framed print wishing a Ramadan Kareem. Use banners to decorate your front door. Decorate your home.
Add lights to the home
Something that brings festive mood on is lights. In most Muslim countries, especially Egypt, lanterns are used to welcome Ramadan. Place decorative lanterns around the home that can be lit up with tea lights, or you can create your own by finding how to create your own lanterns. You can use pretty string lights around the mantle.
Create a display table
Select an existing table from your home like a console table that is near to your front entry and create a fun Ramadan display. This display features all the decoration items like decorative prints, string lights, countdown posters and mason decorative jars. This area serves as a place for many functions. Lay out dining table for iftar foods.
Involve your kids in the decoration process
Even if kids are not fasting with rest of the family members, they should still feel included in this special time. Find for creative ways to engage everyone while everyone is interested in cravings. Take the help of members in decorating home for Ramadan. Children can decorate their own room for Iftar rime. Also, help them to create own decoration piece and art work.
Create a chart
One of the best joys for Ramadan is decorating the home. Get your family members excited by keeping track of the days leading up to when countdown starts? You can also put presents in pretty papers and put them on display to build up anticipation levels!
Make your own traditions and decorate the home accordingly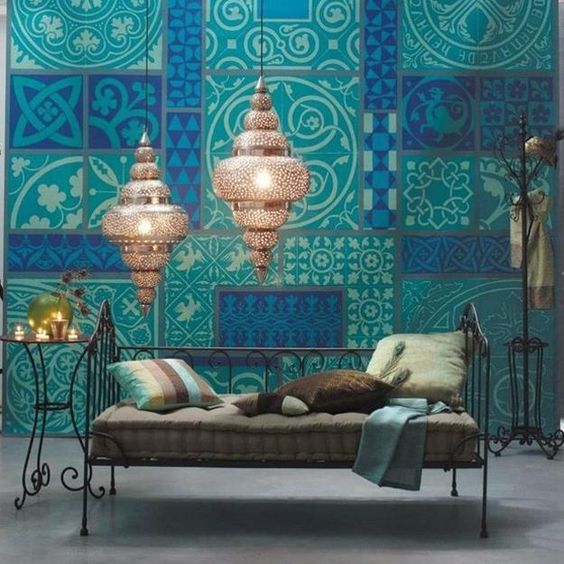 Since Ramadan spans across various countries and cultures, the tradition may vary depending upon different family members. Some families give money on Eid day other give presents. But one thing remains common is how to be great
Since Ramadan spans many countries and cultures, the traditions may vary from family to family. Some families hide the gift of Eid money for the kids to find on Eid day. Try having everyone write down one thing they are thankful for each night at Iftar time and place in a jar kept on your Ramadan display. You can then bring it out the next Ramadan and read them on the first night.