Our home is where our heart lives. The modern homes and apartments in urban cities are limited to space, but it doesn't mean that you are restricted to living in style. There are several well designed and stylish furniture and fittings, which are both elegant and practical. Using these modern and stylish home furniture and fittings can make a huge difference to the ambiance of your existing home. But to bring in positivity and wealth in your house, you must follow the Vastu Tips for Home while placing these home furniture and fittings.
Below is the list of a few essential home furniture and fittings which can bring out the best in every modern home in 2020.
TV Cabinets in Living Room
Most modern homes today have wall-mounted flat-screen TVs, so homemakers believe that there is no need for a cabinet in their living room. However, with creativity, you can offer your living room a modern look by installing a cabinet with drawers and shelves where movie collection, music records and other accessories like a DVD player or remote control can be stored in an organized manner. The TV Cabinet is also likely to minimize the clutter in your living room while giving the space a modern and stylish look indeed.
Pull-Out Beds


Apartments and homes in urban societies usually have space issues when it comes to beds placement. So, you need to get smarter in 2020 and opt for the nattily designed upholstered sofa, which can be pulled out when needed to create a bed for the extra guests. It is a new concept and well appreciated by many homemakers across the world.
Coffee Table with Storage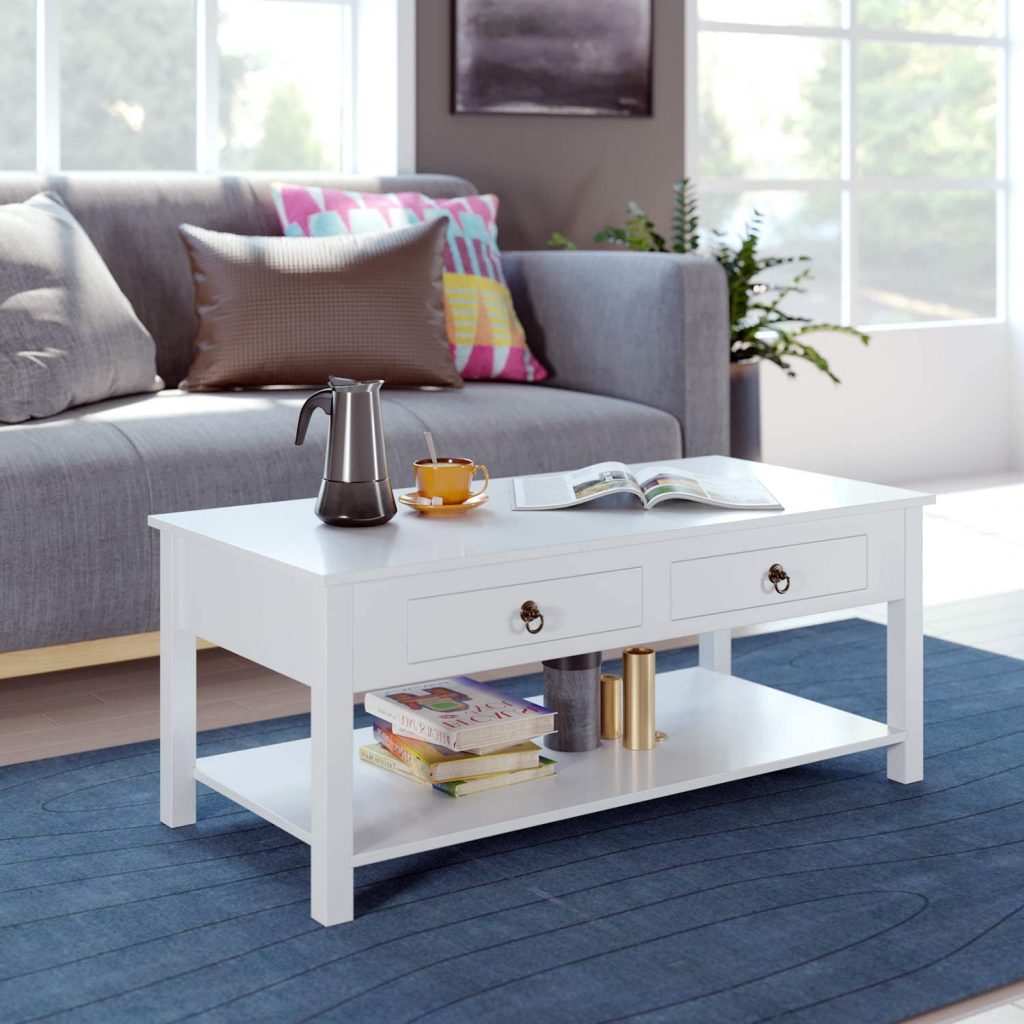 Every modern home today have a coffee table as it is essential and stunning furniture for every modern space. Think smart and reap maximum benefits from the coffee table by investing in the table with drawers or shelves underneath. It can be used to store coasters, magazines, newspapers and other accessories within easy reach; rather than placing them on top of the coffee table, which makes the room look messy and cluttered.
Fold-Down Furniture 
Every homemaker search for the best space-saving option for their small living room area and custom made furniture is the best option indeed. The market is flooded with stackable and foldable furniture that can be pushed back into the wall when it is not in use. Pull-down beds, dining tables, study tables, and coffee tables with stools are the perfect option for modern homes. Its clever and smart design makes such furniture the most conversation pieces.
Bright Lighting into Interiors
When the postmodern and modern design periods started to emerge in the late 60s, there was a break from the conventional dark interiors with small windows and closed-off rooms. The dark and small ones replaced by the airy and bright rooms, and this detailing can be adopted in your modern home spaces today. But ensure that the placement of the windows and doors are according to Vastu for Doors and Windows. Choosing the right floor plan and installing windows and doors, according to Vastu, is important. It lets in natural lighting via floor to glass windows, solar tubes, skylights, and transparent glass for private areas.
Attention to Modern Details
Just like the design periods of the past, detailing is equally essential in modern homes today. Fine components like lighting fixtures that are unique and look like it is the work of fine art are kept distinct and simple. Banisters and hand railings, which were large handcrafted pieces earlier, were replaced with glass, tension cables and industrial materials. For the sake of adding modern detailing, which gets easily noticed, you must not get distracted from the small interiors fixtures and fittings.
Let Go Old World Thinking in Modern Age
Every modern design is inspired and influenced by the elements used in the early days. The modern design is all about letting go-off the formal, strict design rules and becoming minimalistic and open-minded in the approach. Whether you want to have an eclectic modern home or a mix and match from past eras or ultra-modern home in nature, your home must reflect the lifestyle. Replace all the old furniture and fittings from your home with some new and contemporary furniture that reflect throughout your gorgeous home.
Many modern pieces of furniture are available in the market that is worth considering for a modern home, ranging from the dresser unit to floating shelves and foyer unit. You are free to use as a standalone piece or opt for a built-in version of the dresser unit, and there are floating shelves that can add storage and display space without making the area look cramped. So, consider such pieces of furniture to reflect your modern lifestyle in every space of your house. It will add warmth and a modern look to your space in an elegant manner.