Spacious homes embody the American dream. However, there are some downsides. Many homeowners can't afford the sale prices or mortgage payments of larger homes. Even if the hefty price tags aren't an issue, you may eventually struggle to maintain your home or realize you're not using your square footage. If so, it may be time to downsize. Several websites, smartphone apps, and tech services help reduce the stress of downsizing.
Whether you're currently downsizing or anticipate you will be in the future, here are some ways to make the process as smooth and hassle-free as possible.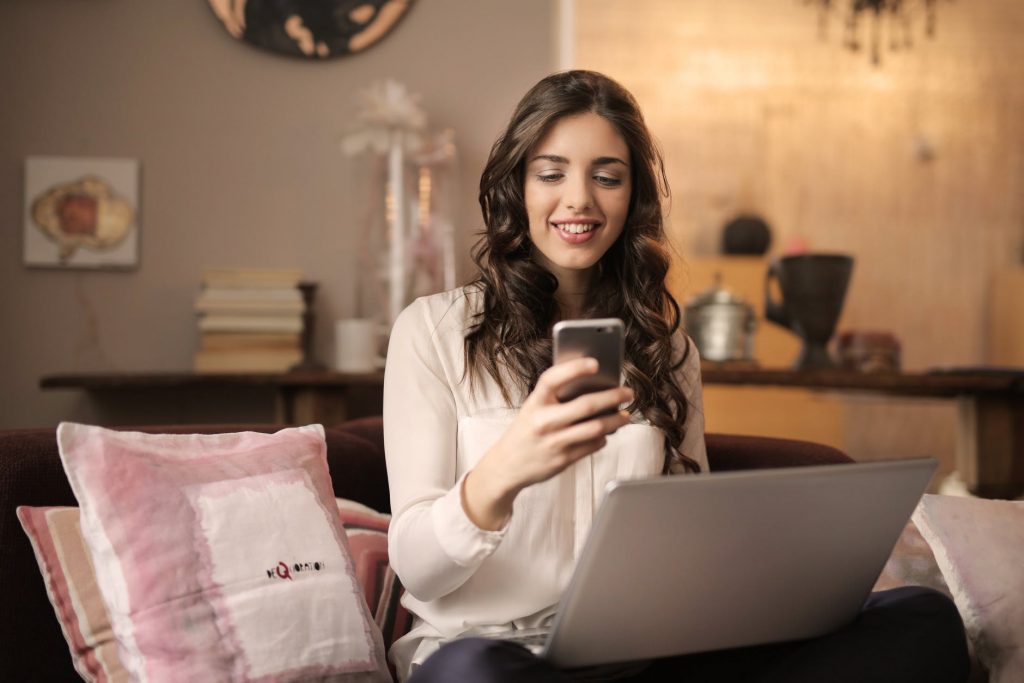 Downsizing Resources
Downsizing may not be the easiest task in the world, but it can be made simpler by employing a few tricks, thanks to modern technology. Check out the list below, charge up your smartphone, and get ready to take advantage of these time- and sanity-saving tips.
6 Apps To Help Organize Your Next Move
These apps (all are free) help you get organized, switch over your utilities, and get an accurate moving quote to avoid unnecessary expenses.
https://www.mymove.com/moving/6-apps-organize-next-move/
The Best Apps and Sites for Selling Your Stuff
Too much stuff? Declutter (and sell your old things) before putting your home on the market.
https://www.techlicious.com/tip/best-apps-and-sites-for-selling-your-old-stuff/
Websites and Apps to Sell Stuff in Your Neighborhood
Use these websites and apps to sell your stuff locally.
https://moneypantry.com/apps-to-sell-stuff-locally/#neighborhood
5 Important Steps to Prepare Your House for Sale
Use this checklist to outline a task list. Then, create a timeline to accomplish everything on your list. Consider setting up calendar reminders on your phone to help you stick to your goals.
https://www.homeadvisor.com/r/prepare-house-for-sale/
10 Simple Tips for Impressive Real Estate Photography
Follow these real estate photography tips to produce beautiful, consistent photos of your home.
https://expertphotography.com/10-tips-for-consistently-great-real-estate-photography/
How to Sell Your House Online
Potential buyers flock to the web to search for available real estate property. If you want to learn how to sell your home online, learn about the options available to you.
https://www.redfin.com/resources/how-to-sell-a-house-online
Senior-Specific Downsizing Resources
When it comes to downsizing for seniors, unique challenges are at play. Seniors are presented with the monumental task of moving on top of physical and emotional factors. Below are several resources specific to seniors to help simplify the moving process:
Ways to Make Moving Easier for Seniors
Learn how to approach the moving process with sensitivity to reduce emotional tension.
https://www.angieslist.com/articles/how-make-moving-easier-seniors.htm
How Technology Can Help Seniors
Some seniors embrace technology, others may run from it. Either way, technology can help during the move — plus, it can have many other benefits as well.
https://thriveglobal.com/stories/how-technology-can-help-seniors/
5 Ways Technology is Making Moving Easier
Even basic technology can make the tasks involved with moving much easier. Learn how here.
https://www.techgenyz.com/2018/12/20/5-ways-how-technology-is-making-moving-easier/
The Best Cell Phones, Plans, and Accessories for Seniors
If a new phone or plan is required to take full advantage of available technology, you'll want to first find the phones, plans, and accessories that are best suited for seniors.
https://www.verizonwireless.com/articles/best-cell-phones-plans-and-accessories-for-senior/
9 Things to Consider When Relocating an Aging Loved One
Learn how to make the move as painless as possible by considering these nine factors.
https://www.aplaceformom.com/blog/things-to-consider-when-relocating-an-aging-loved-one/
Although downsizing can be stressful at times, the right planning and tools will help keep you on track for success. As you plan your move, remember to tap into the power of modern technology. These days, there are numerous apps and websites that can help you plan, organize, and execute each step. Whether you're looking to donate items or need help deciding what to keep, there's probably an app for that. Using the right tech can ease your transition into a new home and a more manageable lifestyle.