When it comes time to renovate your kitchen, there are so many options to consider. Perhaps you are renovating a historic home and need to replace a few components. Or, maybe you are looking to update a house that was built 30 years ago and feels out of touch with the times. Regardless of what you need to update in your kitchen, there is a balance that home renovators need to consider. Maybe you want to embrace the traditional or vintage look? Or, perhaps you are looking for that modern and clean look. Whatever it might be, there are a few slam dunks that you can pursue to create an updated kitchen with a modern flair that matches the overall era that you are trying to embody.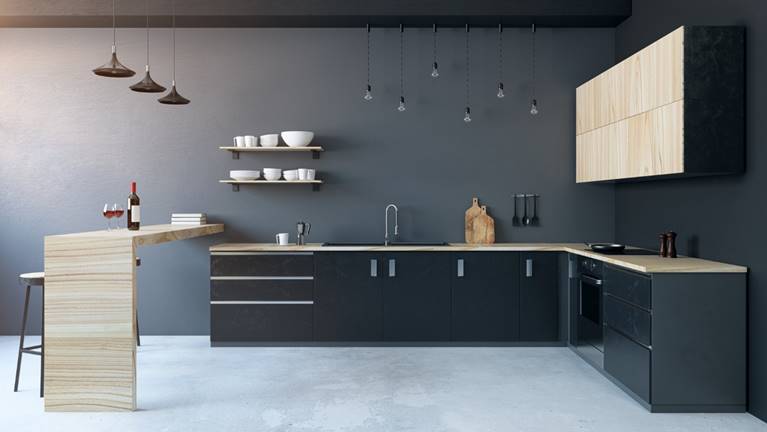 Four key kitchen renovation tips that will create that modern flair you desire
On average, today's kitchen renovations tend to run homeowners anywhere from $17,500 to $36,000. The total expense, of course, will vary based on the square footage of the area to renovate along with the quality and type of materials that you select for the renovation. Though this might seem like a pretty significant investment, it is essential to understand that the kitchen serves as the epicenter of your home.
The kitchen is where meals are prepared with love and laughter. It is the place that friends and families will fill during the holidays or for important family celebrations and get-togethers. And thankfully, it is also the place in your home that will experience the most bang for your buck in terms of increasing your home's value. For these reasons, homeowners need to take care not to approach a kitchen renovation lightly. Take the time to think about what is important to make the kitchen more functional and enjoyable, while adding that bit of modern flair that you will love.
Updated cabinetry – If you live in an older home or even one that is 20 to 30 years old, you may feel that your cabinets are out of date and ready for an update. In many cases, time can take quite a toll on the cabinets, causing them to warp or weaken. And of course, cabinets of yesteryear may have an outdated finish or may have been built out of sub-optimal materials. Whatever the situation is with your kitchen countertops, a replacement or sand and finish can pay significant dividends in creating an entirely new look in the room, according to Diyza.
Updated countertops – Whether you are looking to upgrade your cabinets or not, one of the most popular changes that homeowners make to their kitchens during a renovation is through updating the countertop. Today's newer homes are built with natural stone countertops, and this seems to be a popular choice amongst kitchen renovators as well. Natural stone provides a modern flair along with durability and value to the overall home. Quartz countertops, in particular, are popular as they are non-porous and can resist stains better than their marble, concrete, and granite counterparts. Further, the look of quartz is quite contemporary, which is very popular for homeowners wanting that modern look, even when juxtaposed with a historic home. Quartz countertops are relatively affordable as well, averaging $50 to $70 per square foot, and you can go here for more information on quartz costs. Installation is generally an incremental $50 to $70 per square foot, which means that your home can have a new quartz countertop installed, on average, for $2,000 to $4,000.
Updated lighting – Not only can the addition of modern lighting add to that modern flair you are going for, but it can also be better for the environment. By replacing those traditional fixtures with models that can use LED bulbs, you can reduce your long-term energy use and feel good about doing something good for our planet. Undercabinet lighting is a popular choice among kitchen renovators. The lights can brighten countertop workspaces and add ambiance to a room. Further, a bright and robust light fixture can brighten up a room and make it feel larger.
Updated appliances – The average home appliance will last about 15 years. So, if you are renovating your home and your appliances are approaching, or past the 15-year mark, it might be time to consider an update. Today's appliances are safer to use, and as with updated lighting, are often more energy efficient. Many homeowners look to replace their old stove and oven combinations with wall ovens that have a universal design to blend with any look and can help prevent back injuries common with the traditional oven units. This then allows the installation of a stove-top on the countertop, which also creates a modern look that appeals to many homeowners.
Depending on what you put into your kitchen renovation, you may be able to experience a benefit of 70% of those costs through increased home value. Even if your intention is not to sell your home, many homeowners appreciate knowing that their investment could pay off for the long-term.