Adding green color to study room- Green has calming effect on our nerves and mind. Studies suggest that lighter shades of green improve our concentration. You can create an atmosphere of tranquility and calmness with shades of this color. Try going for a bookshelf or furniture painted in a similar shade!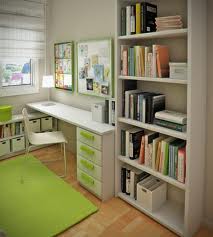 Add green color to the kitchen- Whether it is pistachio green or vibrant charteuse, adding shades of green can give the kitchen a vibrant and fresh look. Calming and sophisticated, it creates a perfect ambiance for conversation and meals.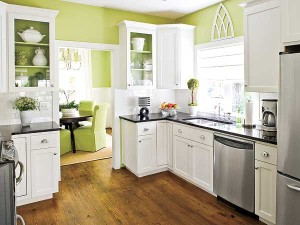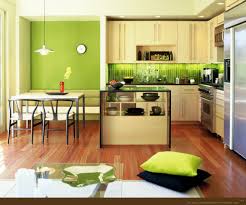 Adding green color to the bathroom- Adding green color to the bathroom can give a fresh look. If you don't wish to paint the walls with green, you can go for green fixtures, which can help to create a nice effect. Just adding green colored towels can do wonders to the space.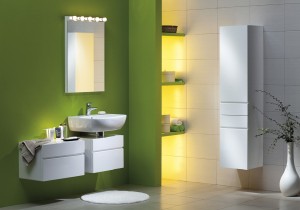 Adding potted plants- Just as plants create good effect to the environment, the vibrant color green creates calmness effect in the home. Keep potted plants in different areas to introduce green theme to the home. Take care that you don't add too many plants as it would be overdoing of space.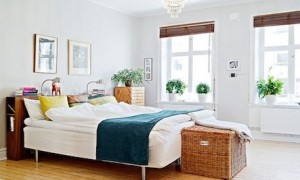 Adding green touches- You can incorporate green color in your accessories to give your home a burst of freshness. Green shades, vases, wall art can immediately lighten up the colored space.