The color green in home décor brings in limitless possibilities. The infinite variation of the hue blends with almost every color. It is one of the hottest color trends for past couple of years. Here are some tips on how to enliven and brighten the home with splash of green: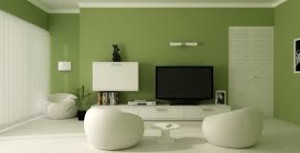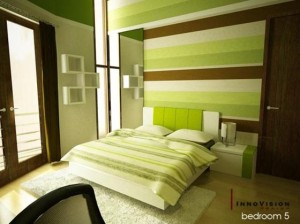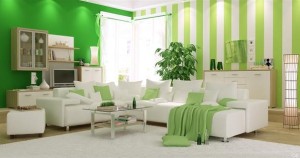 Start with flooring- If you are seeking to add splash of green color in your room, go for a rug in that color. It is an inexpensive way to add color to the space. You can select a rug that has different shades of this vibrant color, so that it blends with overall décor of the room.
Paint the home with green color- The color signifies symbolizes balance and harmony. You can make entire home feel soothing by the proper usage of the color. Go for light or dark green color on the walls that compliments with yellow, blue and other color. The best thing about green color is not only elevates mood, but creates a soothing and energetic space when paired right.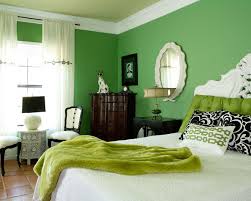 Add color green to bedroom- Adding restful and calming vibes of green makes it favorite color for your bathroom wall. Grass green color on the walls when combined with white color creates a fresh and bold look. Even using color green in small quantities can transform the look of the room instantly. Accentuate the bedroom wall with a pillow or two that can spruce up dull looking bedroom. Multiple shades of green on the walls of bed, flooring creates an informal and fun atmosphere. A mix of bold colors works best for you. Soft green along with the curtains brings the quiet meadow in the room.