While you may not realize the fact that natural light not only is a power saver, but it makes you feel delighted from a hectic day, improves your mood and make you feel relaxed. It is a proven fact that humans respond to natural sunlight and feel better in a room that has a lot of natural light coming in. In a way, light perks up your mood. Even for the darkest rooms it is a way to bring light and add coolness. Whether you are searching to add more physical light or you are trying to select finishes that will brighten up space and mood, look at below-mentioned tips on how to add light to even the darkest interiors.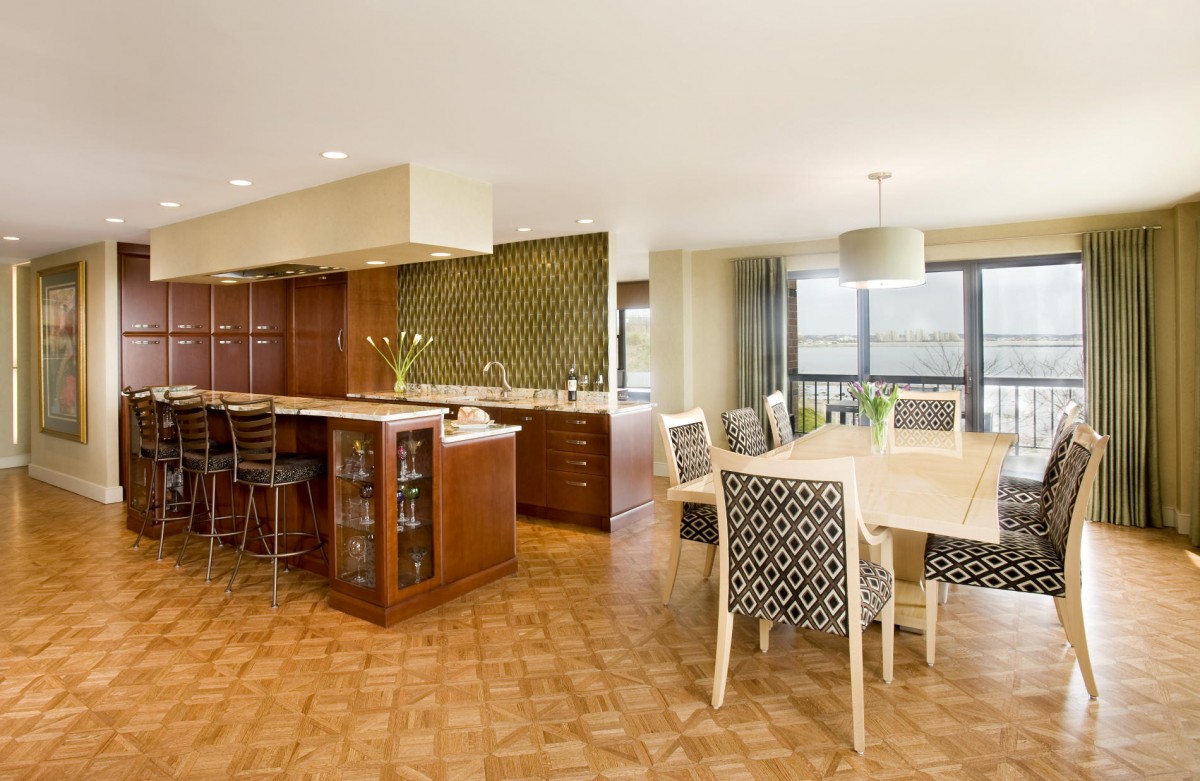 Walk through the home and check out the dark zones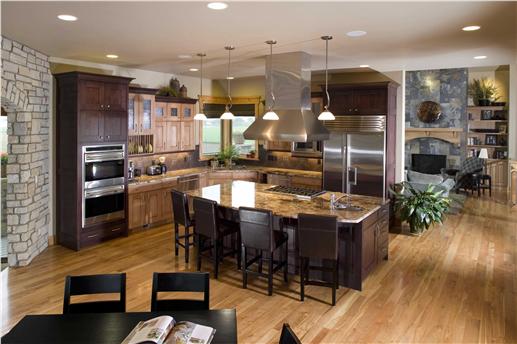 If you have been living in your home for quiet a sometime, most likely you are used to dark zones of the home. Closets, living room or family room that don't have enough of natural sunlight or possibly if the current paint scheme and dark furniture feels like big black hole, then there is a need to illuminate the home. Before you brighten up the home interiors, you will need to explore the factors that create dark feeling a room. Do you need window treatment for your home improvement or lighter shades on walls will possibly do the trick or possibly the less bulky furniture can enlighten up the space?
Crux- Brighten up your home interiors wisely! Assess the dark zones of your home
Mix and match rich color neutrals and white shade in your home decor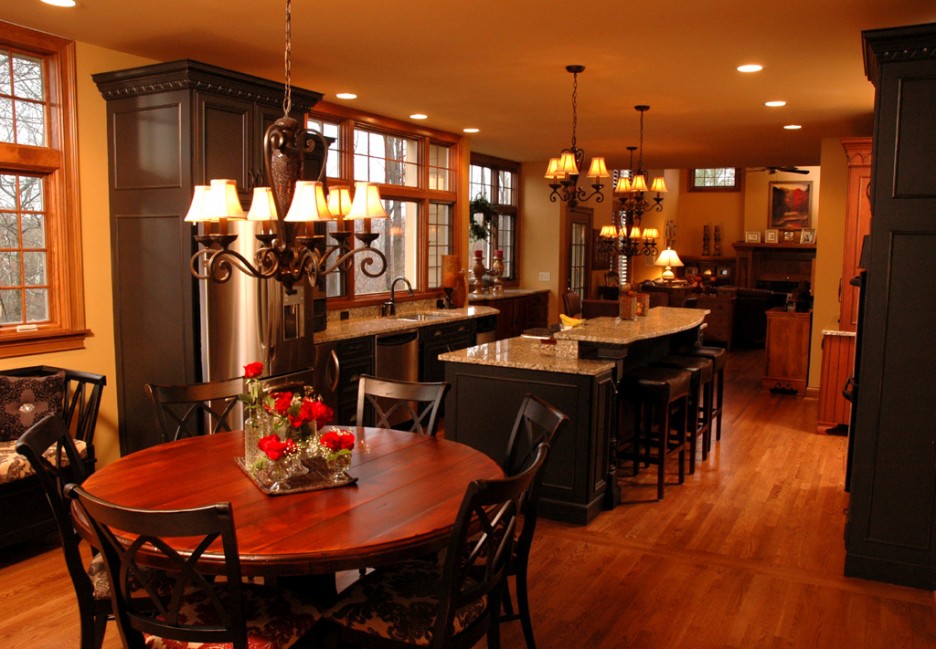 If you wish to add warmness to the room, seek some rich bodied neutral shades like espresso brown, camel tan shade, mushroom gray and rust colors. Earthy colours like brown, tan are versatile and make a great impact when placed next to dark wood floors, doors and heavy wood furniture.
Crux- Mix and match different colour combinations to make your home look versatile and beautiful
Open up a dark ceiling of home with recessed lightning fixtures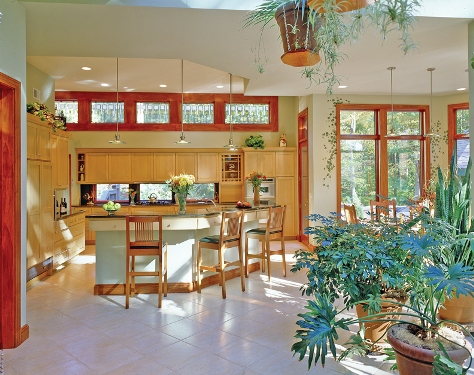 For various homes dark painted ceiling or even wood paneled ceiling applications are too common. While the dark ceiling lends dramatic mood within the room, they also feel the room look enclosed. Recessed lighting fixtures also known as can lights brighten up the ceiling without being obstructive to the eye. Install a dimmer switch to have a versatile lightning control.
Combine light finishes with dark kitchen cabinetry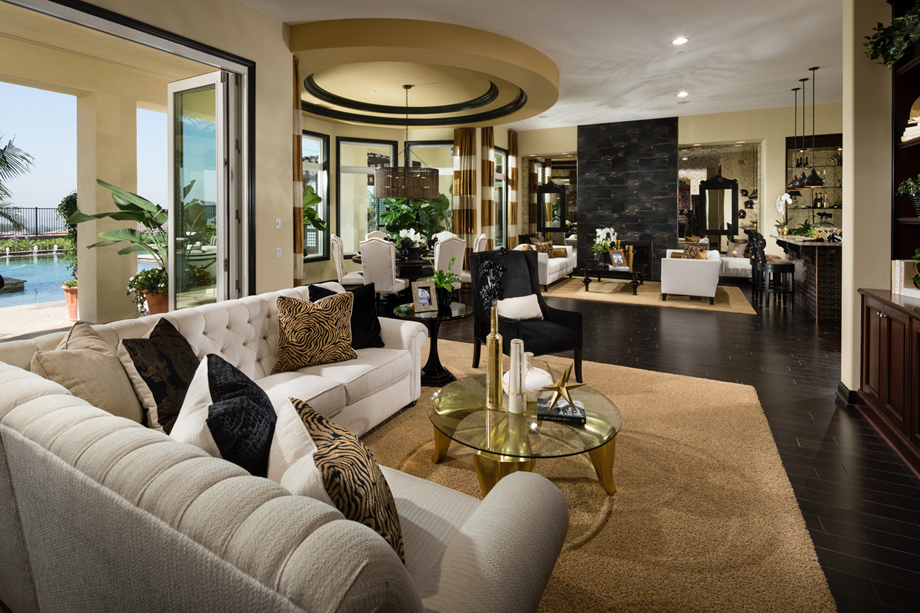 If you like the look of rich and dark colored kitchen cabinets and dark flooring try to use lighter counter tops along with the dark ones. You will be amazed to see how cooking will become an enjoyable experience when it has plenty of illumination and when it fells open. If you are in process of selecting finishes for kitchen remodeling, consider kitchen pendant lighting to brighten up the kitchen.
Crux- creating a two toned kitchen is a new trend.
Select kitchen pendant lightning wisely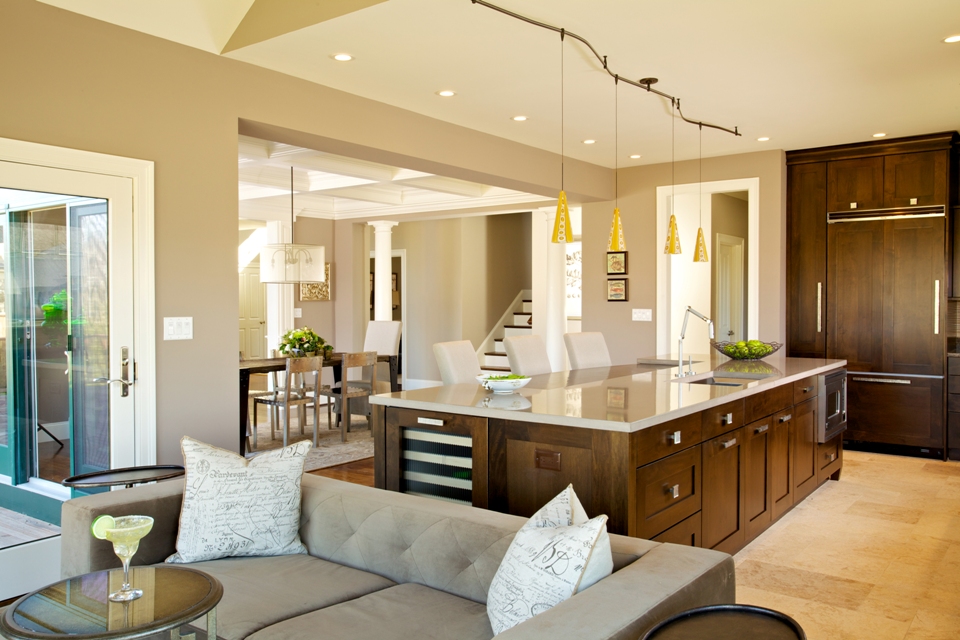 If your kitchen is a dark room, consider using pendant lighting fixtures that will brighten up every nook and corner of the kitchen. It will add beauty to the kitchen. Select an accent pendant lighting that wows rest of the kitchen. Lightning manufacturers have a wide range of pendant lighting available like glass pendant lighting, mosaic lighting and even artisan brown glass pendant lighting to select from.
Crux- select kitchen pendant lighting wisely
Add dramatic lighting effects to the bedroom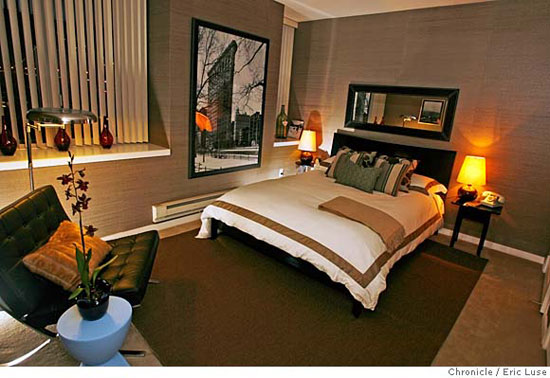 If you own a dark bedroom there is something that you can do to illuminate the bedroom. Yes! When the walls, bedding, flooring and accessories all are dark it can create a heavenly den after a hectic workday. If you wish to add dramatic feel to the bedroom, consider adding soft lights in a strategic area to keep the mood light and to make it look magical. Look at creative lighting fixtures or in built shelves like puck or cabinet lights and accent fixtures like pendants and table with soft glowing lamp shades. It will do the trick!
Crux- lend dramatic lighting effects to the dark bedroom to make it look heavenly
Create a balance between dark and light in your bedroom
Your bedroom is a sanctuary to relax in. It is one of the few places in your home that truly reflects your personality. Here you don't need to please visitors, the only person that matters is you! Therefore it is important to strike a balance between dark and light in your bedroom.
How you can achieve it?
You can easily achieve with right kind of lighting effects like soft ecru, butter yellow or varying shades of white can create an impact. Further, you can accentuate the bedroom with throw pillows and create a relaxing atmosphere.
Crux- try to strike a right balance between dark and light shades in your bedroom.
Select right shades for your painting room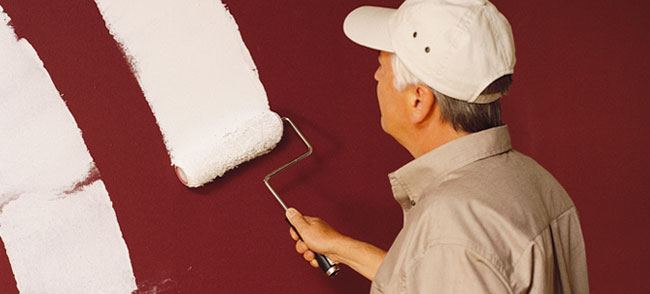 Do you own a room where you can exude you creativity or simply do you have a room that needs paint? Well don't shy away from dark shades. They are the best way to add dramatic aesthetics to your space and it adds personality to the home. First of all, it is important to have an overview of the space for natural lighting sources. The more windows, doors your wall has, the darker wall shades can be incorporated. If you have very small windows or only a few ones, go for lighter shades as darker shades make the room look small and darker.
Crux- if you own a room where plenty of natural light come in, go for dark shades otherwise light shades are best for you.
Brighten up dark wardrobe closets
One  of the darkest part of your home is the closet where you store clothes. Whether your closet lies on the interior of the bedroom and don't have windows or because it wa thought later by the architect there are various solutions to resolve this problem.either way adding different light fixtures like pendant lights and recessed lights can add extra illumination to the dressing area as well as to the hanging areas. mirrors also create false illusion of space. Crux- add windows if you have dark closet
Add natural light to your closet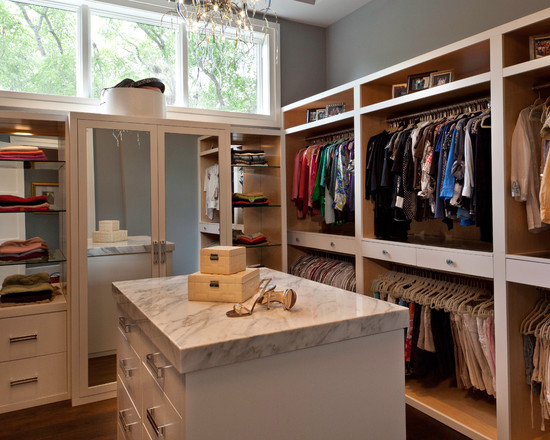 Instead of thinking what to do if you have a dark closet, consider adding windows to the wall or add clerestory on top of the wall windows taht allow lot of natural sunlight to come in without losing valuable storage soace. If your closet lies in the interior of the home and doesn't ahve a chance to add windows, look at solar tube that brings light from your roof to the closet. It is an environment sustainable way of adding light. Now, isn't that a unique way to save on electricity bills?
Crux- if you don't have space to add windows, consider adding solar light in a room.
In a nutshell, these are 10 different ways to add light to dark rooms. So, readers do you wish to add more to the story? Leave your comments in the section given below. We look forward to hear from you.