White symbolizes peace and it adds a feeling of calmness. Though many people shy away from this color, as they are nervous how a full white room would look like. Will it be comfortable? Will it be inviting? Is it a nerve wracking idea? Well, white is the most refreshing color of the spectrum. It fuels purity, cleanliness, style, confidence and sophistication. Before you consider a full white room, consider these 10 quick tips while decorating with this neutral shade. You may be surprised to see the amazing effect that it lends to your interiors.
Think that room is a blank slate and you have to evoke white shade in the room- Instead of fearing with white shade try to make a fresh start with this shade. Think how you can add creativity to the home with this shade. How you can add pop of color with white shade? The answer to this question is-incorporate what inspires you in the room? Are you nature freak or are you fond of ocean, trees, mountains, or a garden landscape? Do you wish to add gorgeous vistas to your home? Instead of engulfing the room with other shade, try to imagine white and see what speaks to you in your home. Start with a white room as a blank slate and let your creativity pour.
Crux- Think your room as a blank slate to fuel your creativity level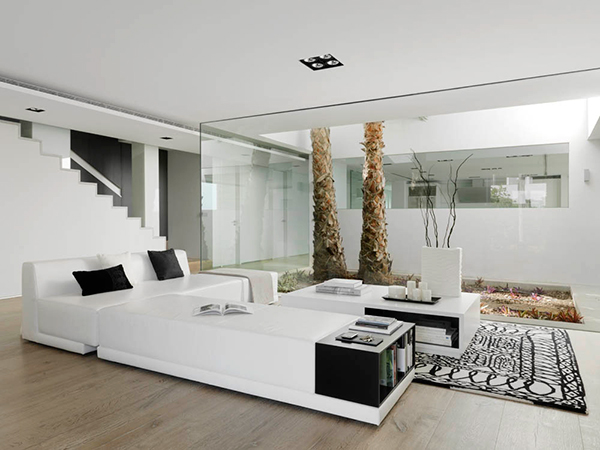 Use white shade in your both modern or traditional kitchen– the elegance of white shade is versatile and may range from creamy to ultra creamy white that complements with traditional wooden kitchen cabinets along with Carrera marble counters to ultra modern lacquer finish minimal kitchen with waterfall edge countertops. Many people love white shade in the kitchen because it looks clean, pure and classic. Many kitchen appliance manufacturers also offer appliances in this shade too.
Crux- if you shy, begin with the kitchen. It adds timeless feel!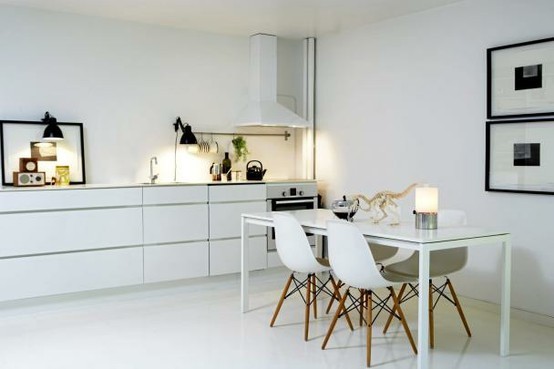 White goes well with different color combination- Have you ever wondered which shade goes well with even the darkest shade. Yes, you guessed it right it is white. It goes well with white, black, gray, brown, and along with classic metal color combinations. White complements well with stainless steel, brass, gold, copper, etc. All these combinations look elegant, royal, warm and inviting. Whether you pair white with stainless steel appliances in the kitchen or with brass lighting fixtures in living room. It looks amazing! Metal reflectance add crispiness to white shade.
Crux- add white shade with other shades to make it look appealing and notch above others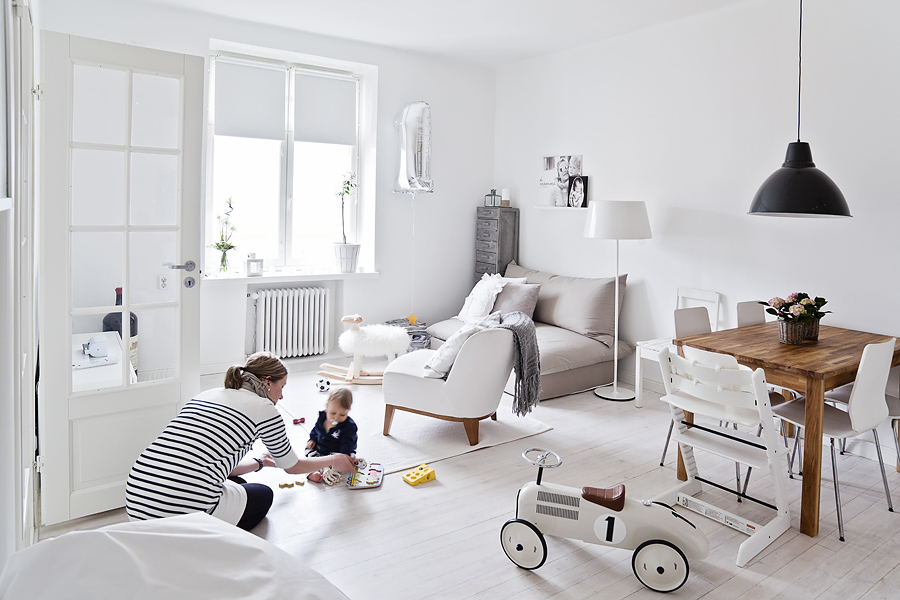 Don't get intimidated by white upholstery– you may think that white upholstery is difficult to clean and maintain or dirt is visible on it. While this might be true, but before making a final decision, consider the kind of room and the kind of fabric you buy. In living room and family room with busy traffic-consider buying faux suedes, aside from that khadi with white denim are apt for home with children and pets.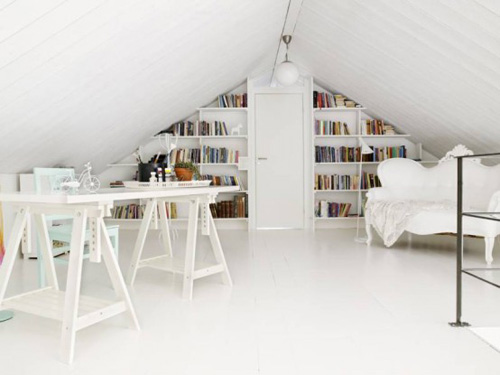 Crux- don't shy away from white upholster rather consider the fabric for your busy home.
Let art work take centre stage among white shade– one of the greatest benefit of working with white shade is the ability to reflect your personality and style to your home interior, without having to compete with the furniture, wall and other interior decoration items. If you are fond of artwork, sculpture or any elements that command attention, consider displaying it on the wall. A white fire piece mantel or a white bed looks elegant. With this, the focus of attention will shift to artwork without having to make efforts.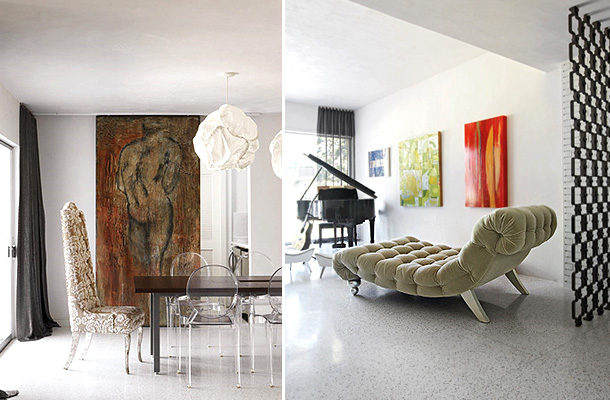 Crux- let your artwork become a focal point with a white back drop
Select the best shade of white for your home décor-Whether you believe it or not, there are a variety of shades of white that suits your home and all of them don't look like different versions of beige. Starting from pink to yellow to green to purple, there are a lot of options to select from. Every color in the spectrum has some white version included in it. Select furniture and décor for your home that has majority of white shade included in it. Find the kitchen cabinets, flooring, counter tops and tiles in your bathroom that complement with your home décor. It is the best way to incorporate white shade in a room. There are different whites that are best for different home. So, select a white shade that looks unique and different.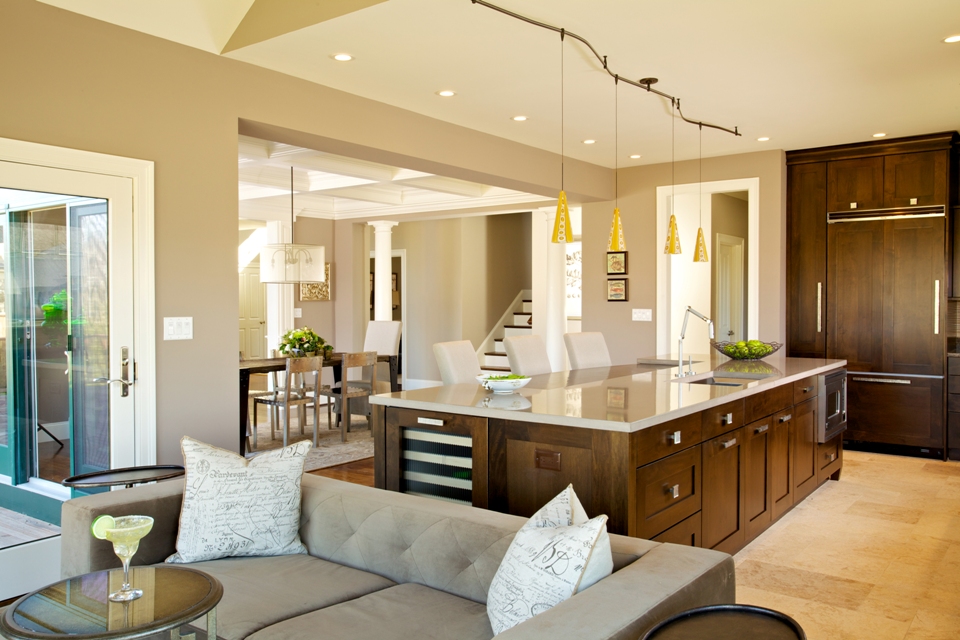 Crux- every shade of white is different, so select a shade that looks best for your room
Add layers of white to exude warmness in a room-If your room lacks warmth or personality, considering layering it with white shade or add layer of same shade like warm white, gray, warm gray, to name a few. Use different patterns, textures and different materials in white shade to create a room that has visual interest and depth. This especially works for bedrooms. Accentuate the home with headboard, different window treatment and bedding arrangement that can all work together in harmony in different shades. Isn't it a nice way to create an outstanding room?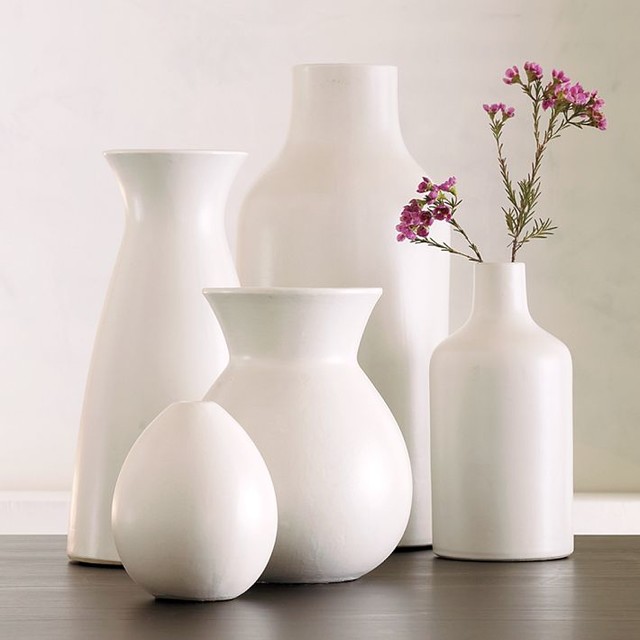 Crux- Layer your room in different shades of white to make it look astounding
White can make your home interior look out of the box all year around-White is a versatile color that makes your home look different and one-of-a-kind. Whether you wish to decorate home for autumn era, summer era or winter era, it looks gorgeous. Mix and match your home interior to make an impact. Rustic tones of red, yellow and burnt umber or bright pastels in spring, an all white shade for your home interior gives you versatility to change at your own wish! Incorporate accent rugs, throw pillows, window treatments, bed linen to create a seasonal look to your home. Moreover, it looks versatile and welcoming all year around. In summer time, add lot of white shades to the room. It is a nice way to add coolness and refreshing look to the room. You may not require seasonal colors at all.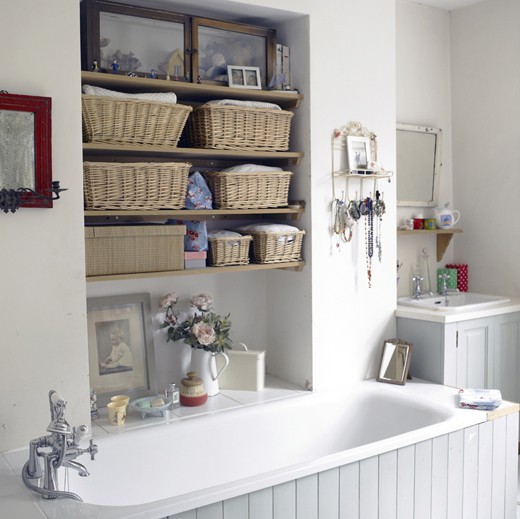 Crux- White is not a seasonal shade. It is a color that reflects every mood, season and personality.
Bring white shade to your room to highlight white bathroom features
No colour is more eye-appealing and is wow like white shade. This shade of white creates a great impact on the home. For instance, add a white bath tub, sink basin and flooring to make it look striking against any backdrop. It adds punch and pizzazz to the eyes!
How to combine it?Red mosaic tile, teal and aqua glass tiles or even a monochromatic metallic steel tile will make any white bathroom look cosmopolitan and modern.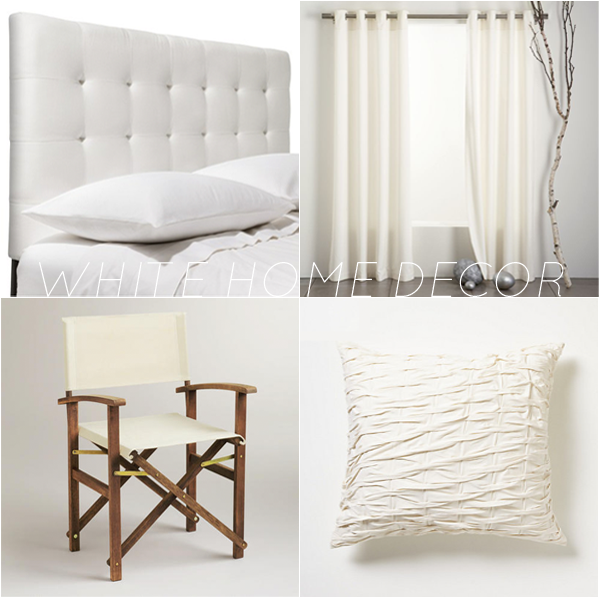 Crux- accentuate your bathroom with white shade to make it look eye-popping
Use white shade to make all the flaws go away-The white shade looks like an eraser for home interiors. Whether your home has one flaw or another this color has a power to camouflage the same. These blemishes will make your home look unsightly and eye sore. So, this season transform your home by using white shade and see how comfort is closer than once you thought!
Do you wish to add more to the story or want to tell us tricks on how to use white shade for your home interiors? We look forward to hear from you.