Adding a cover to your sofa is not at all a bad idea rather it is the best way to protect your expensive sofa from being spoiled. Sofa slip covers are the best way to protect your sofa from dust.  In the past times, only plain fabrics were used to drape the sofa sets and being tucked inside from the corner so that original cover won't get affected. However, the slip covers which started emerging as dust covers have become a new style.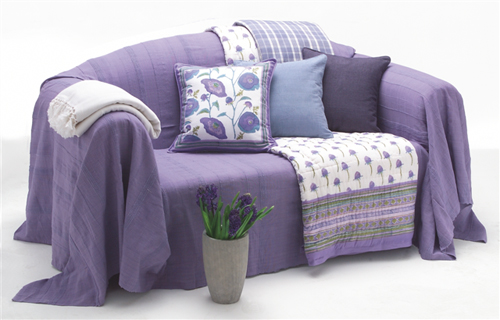 Sofa covers has undergone a paradigm shift and has transformed into stylish and designer cover taht livens your old couch. Now, you can select sofa cover according to your taste and preferences. Starting from plain and inexpensive sofa cover to elegant to luxurious to ascetic sofa cover, a wide range of covers are available to enhance decor of your room. Sofa is the only furniture piece in your home that offers maximum usage over several years and it starts giving dreary feeling after some times. Sometimes the upholstery gets too exhausted and sometimes its overall look becomes dreary, but it is not always possible to buy new furniture over old for few years. While the one thing that can add new life to drab sofa is slip covers. These covers not only save your sofa life but it makes look elegant.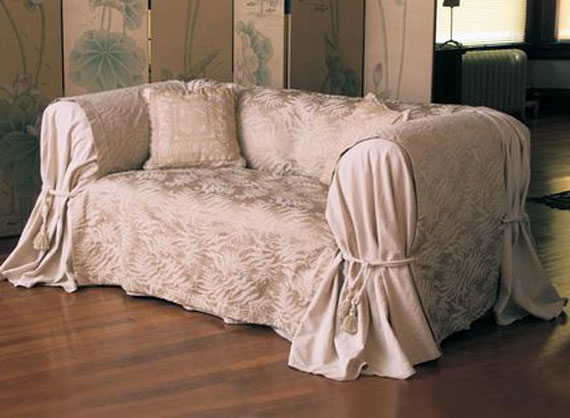 Another benefit of slipcovers is it is durable and can be easily removed and washed and it hardly take some time to be slipped on. To save your sofa from re-upholstery cost and time, the best idea is to select a slip cover that complements with other home furnishing. Today, a wide range of slip covers are available in the market to give it a new facelift and it would probably change the look of your couch from contemporary to dreary look. Varied slipcovers save upholstery from being damaged.
You can also buy from customized sofa slipcovers or from readymade varieties available in different design and fabric. Most varieties of slipcovers are easy to fit and can be easily fit with help of zippers, elastic, ties, and so on. The quality of fabric is a matter of fact and it should be carefully selected for your sophisticated sofa. You can further accentuate it with help of ruffles, pleat or other accessories to make it look more vibrant.