Whether your sector is agricultural, commercial, industrial or warehouse structures, the cheapest and probably the quickest option to increasing infrastructure on your business property is by erecting a prefabricated or steel shed. With different types of businesses, different working spaces, sizes, floor plans are needed. You want to try to avoid lengthy construction processes that could cost you months of time, and when time is money you don't want to have to deal with unnecessary delays.  Constructing a building involves town planners, municipality, architects, quantity surveyors, engineer approvals, and the list goes on.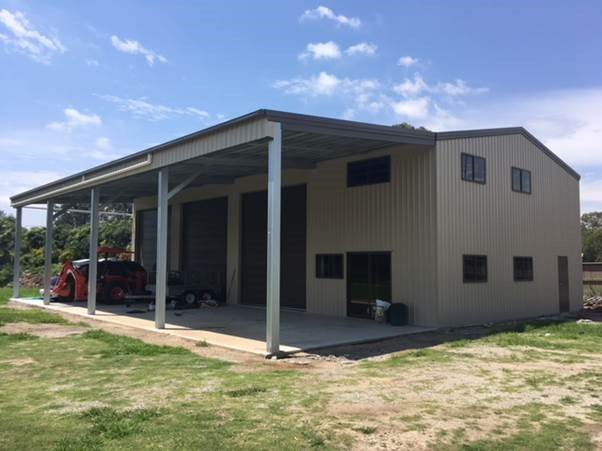 Furthermore, if you're not familiar with construction, it can also be an expensive exercise to embark on and the use of project managers and subcontractors can escalate the cost of building significantly.  Rather get your structure up quickly so you can get cracking on the work that will be done in that space and start generating a return on your asset. With all this in mind, here are a few key things to consider when buying or erecting an industrial shed.
Ask an expert
They can easily be made to spec and made to suit all your needs.  Most companies who supply industrial sheds will take the time to talk and walk you through exactly what you need for the business needs that you have.  Even if it's at an additional cost, it is worth speaking to an expert.  Often there is more scope for additions than we even know about.  Explain what you want to achieve with space and let those who are knowledgeable guide you in find the best spatial solution.
Energy saving
There are several ways to improve on energy consumption which helps reduce not only costs but your environmental footprint.  Insulation is one such energy-saving solution that in itself has many more options to it.  The addition of skylights saves on the amount of lighting required in your structure.  Most factories and businesses operate within office hours and so the most part of lighting used is during the day.  Make use of solar energy during the day, that way you don't need a big set up of batteries to store the power, it can feed directly into your power system.  If most of your energy can be provided by harnessing natural light that is a big step towards cost-saving and footprint reduction.  If your operation needs to run through the night, you can switch over to municipal supply or set up a battery station.
Extra space
Often the full vertical volume of a shed isn't utilised so to increase your floor space mezzanine floors can offer you additional space.  This can be used for storage or even office space.
Access
Having large sliding doors or industrial-sized roller doors allow room for large machinery to move in or out.  But keep in mind that you don't want to be pulling these doors open when you simply want to go to your office, or if you are shut down for the off-season.  So, add standard personal access doors to the structure for everyday usage.