A bedroom is a space that needs to be decorated wisely. The vibe of the bedroom immensely influences your everyday life, the way you sleep, the energy that you emit. Incorporating these simple bedroom tips can create perfect balance and harmony in one's bedroom.
De-clutter the bedroom– De-cluttering the bedroom is the simplest and easy step to beautify it. No space can work optimally unless it is free from clutter. A messy and overloaded bedroom attracts negative energies. You can even add additional storage in form of hidden trunks and benches that serve as a purpose of seating and is a clever way to de-clutter the bedroom. A minimalist clutter free bedroom is welcoming as compared to over-styled bedroom.
Style your bed- Your bed should be the focal point of the bedroom and it should cover the most of the space. It is better to opt for lush sheets and spreads, crisp linen slip-ons, duvets, cushions, to transform the look of your bedroom completely. The best trick is to use white sheets it creates a perfect hotel room look.
Add mood lighting-You can add pretty lighting in your bedroom to create cozy look. It will instantly add a new look and charm to the home. Besides that you can add table lamps with clean modern lines. It could be a wonderful start. If you don't have room on the bedside then a corner lamp can add an appeal to the room.
Don't get bogged down- There are several ways to style your home, don't get bogged down by these tips. You can experiment and have fun. Lampshades can be added to the bedroom and pendant lights also have power to change the energy of the bedroom.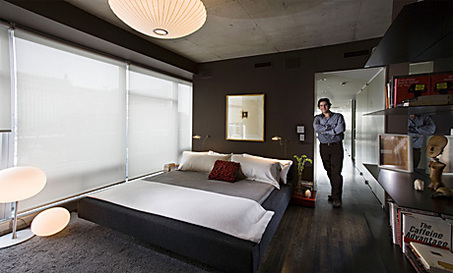 Add plants in the bedroom- To purify the energy, you can even add indoor plants in the bedroom. The plants should receive maximum sunlight and minimal care. These plants should be nurtured in a right way to give your bedroom a beautiful makeover.
In the end, we would like to say that there are no hard and fast rules when it comes to decorating the bedroom, create a focal point or a soft background to make the room look more appealing. It helps other elements to shine.