When people hear the words Victorian Gothic, their mind immediately envision black walls, creepy and haunted looking homes. In fact, Victorian Gothic is an architectural movement that dates back to an era of 1740. This era boasts of gorgeous, ornate designs. The Gothic revival movement is amazing, elegant and can be created easily. If you desire of a well decorated home with opulent details and decorative patterns, then here are tips on how to achieve Victorian Gothic home easily.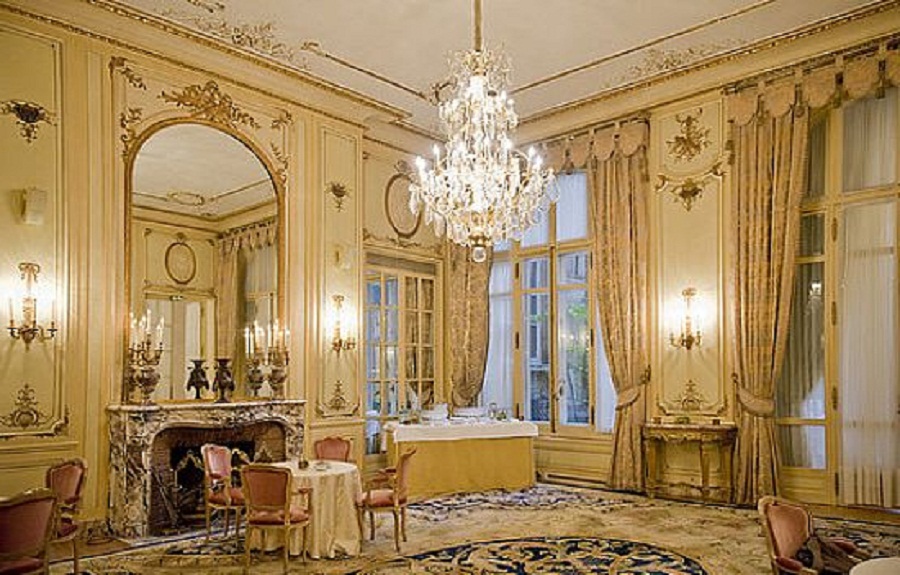 Elegance
Victorian Decor is all about adding drama and elegance to the room. This style is not for faint hearted people- it is all about making the statement. The lavish interiors of Victorian home will be draped in high quality fabrics, carved ornate furniture and plenty of other decorative details.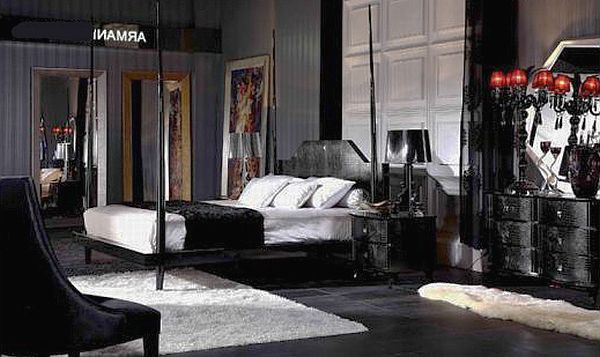 Go to the internet and find some Victorian Gothic home to get a taste of styling options of this era. If the high end drama is too much, then consider adding a small sampling of dramatic style- it can be as simple as adding bold colors with large and elegant chandelier.
Or you could add 10 spectacular Victorian Gothic elements listed here. Read on what to see or what would you like to add to your Victorian mansion.
Add wallpaper to the home
Wallpaper is a must have item if you want a true Victorian Gothic inspired home. There are different patterned wallpapers that could be used in order to achieve different versions of the style statement. In order to get more traditional style, consider adding elegant wallpaper with textures and patterns of damask or brocade. If you think that extreme elegance and drama, then consider trying wallpaper with velvet texture. A bold flocked pattern that have rich colors like black, gold or deep burgundy add flair to the home.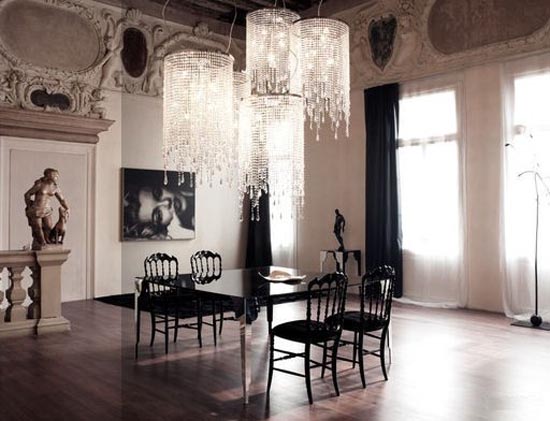 If wallpaper is not cup of your tea or its too deep to make commitment, then consider getting bold with paint. Here are some paint colors to consider- it will guarantee to embody Victorian Gothic style.
While black is definitely a color to consider for your Victorian Gothic palette, it must be used in moderation — unless you want the 'haunted mansion' look.
Colours to select
Black is a colour to be considered for Victorian Gothic palette and it must be used in moderation-unless you want to have haunted mansion look. All the colours of this time were elegant, dramatic and bold. Walls are papered or painted in amazing colours like emerald green, deep burgundy, dark ocean blue and ruby red. Earth elements like wood, brick and terra-cotta were also colour components that are found everywhere. Dark, rich wood panels covered with walls, brick and stone were used for walls and ornate trim elements.

Select the fabric
Just like wall coverings, the fabric choices should be dramatic, bold and elegant. The ambiance that silk or velvet draperies add to the home creates a spectacular statement. When searching out for design, look towards silk fabrics, satin and velvet in bold patterns and texture. Velvet can be used in the curtains or upholstery. Satin could be used in curtains, pillows and bedding. Importantly, anything that hints towards glamour and decadence is the key for fabric choices.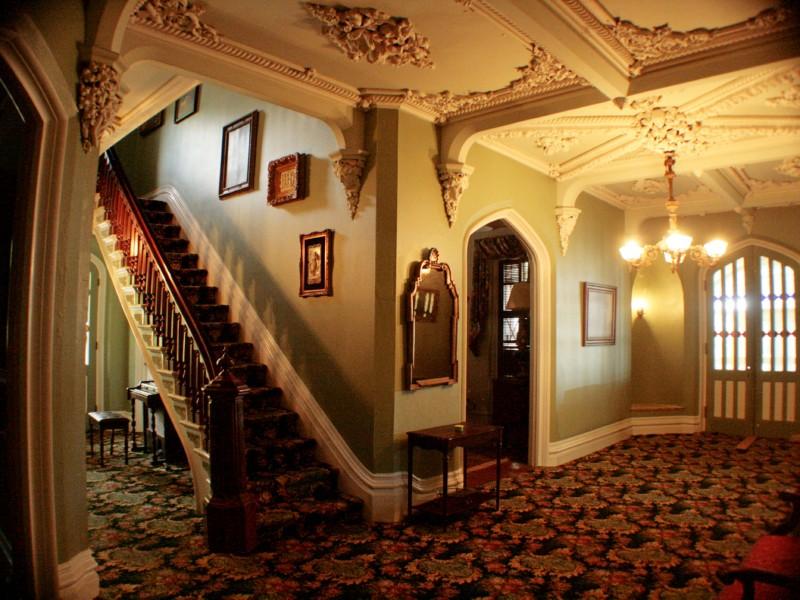 Drapery
Now that we know what fabrics to select for draperies, we have to select the style of actual drapery design. Draperies in the earlier times were both decorative and functional. The major purpose of curtain panel was to stop drafts from coming into less air tight homes. In order to hold back the chill, long, heavy curtain panels layered overall the windows and over a lot of doorways. Though your modern home may be air tight, but you should consider using heavy drapery panels all over the windows.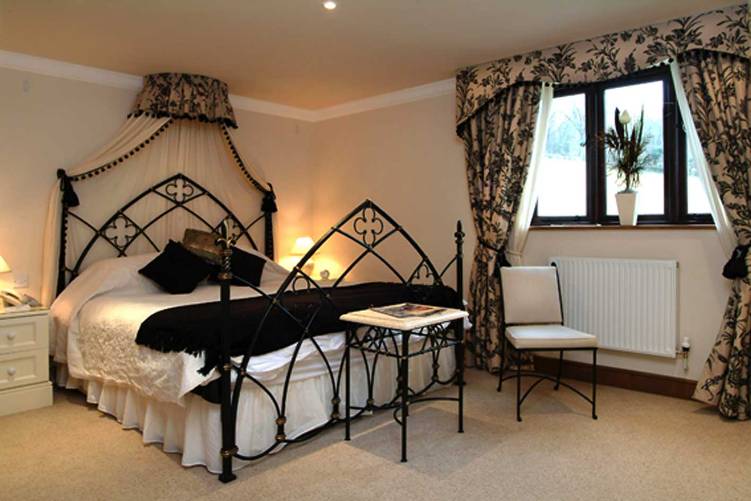 Consider using the drapery style like a room divider, as well. For instance, drape an elegant curtain panel to glamorously frame the doorway of a dining room. Draperies should be adorned in opulent tassels, tiebacks and fringe. These embellishments add a layer of drama to the decor, thus helping you to achieve Victorian Gothic theme.
Add right accessories
To add flair of drama to the home adds choicest of accessories. Victorian Gothic homes are adorned in layers of ornate accessories. When shopping for the accoutrements for the home, hunt for the pieces that contain lot of heavy accessories like wrought iron, metal, wood or stone. Items like pottery bowl, carved wood sconces and wrought iron lamps look wonderful on table and shelves. Ornately carved stone statutes, huge wrought iron chandeliers and heavy area rugs add final piece of de-resistance to Victorian Gothic decor. When shopping for these items consider all the possibilities- even a garden store may have unique stone statues that can be brought to your home. Wouldn't a stone cherub amazing in Victorian décor?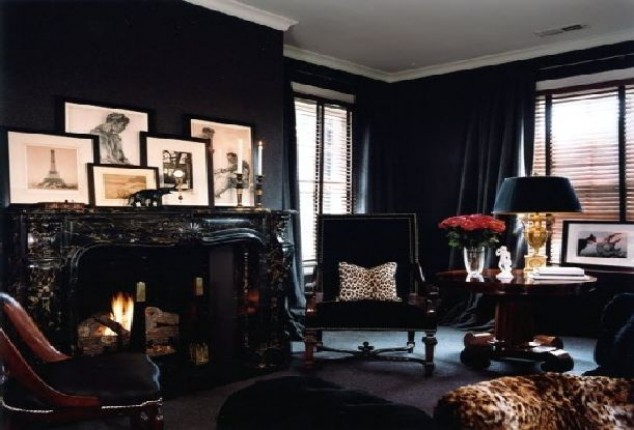 Add lancet windows
A lancet window is a tall, narrow window that is pointed at the arch and is made from stainless glass, surrounded by the mouldings. Almost all the medieval homes including church contained this architectural motif. While not all of us are bold enough to add lancet style window to the current home, we can still add architectural shape to the interior walls via mirrors or older, reclaimed or stainless glass windows hung as artwork. Shop around the flea market for stainless glass windows in the lancet style or simply search for modern mirrors that have tall arched design.

Lightning
Think about an old castle. Do you think the room was lit by LED light bulbs? Well, the answer is no. There were candles as illumination, instead. Large wrought iron or wood carved candlesticks are ideal ways to illuminate the Victorian Gothic home. The glow of the candles creates warm atmosphere of elegance. In modern times, candles cannot be the only method of lightning in room, so be flexible and creative with respect to design. Consider hanging wrought iron chandelier at the entryway or place ornately carved lamps to the side tables.