Marble has become one of the highly popular stone in the market., It offers soft look and provide elegance in this modern era. Marble stone is used since ages in architecture and sculpture. The best example of marble stone architecture is Taj Mahal, which is one of the revered heritage and Seven Wonders of the World. Marble stone is generally preferred for home furniture, countertops, marble countertops, floorings, bars, tables, foyers, showers, windows and fireplaces. It is natural stone, and easy to clean also renders spectacular look.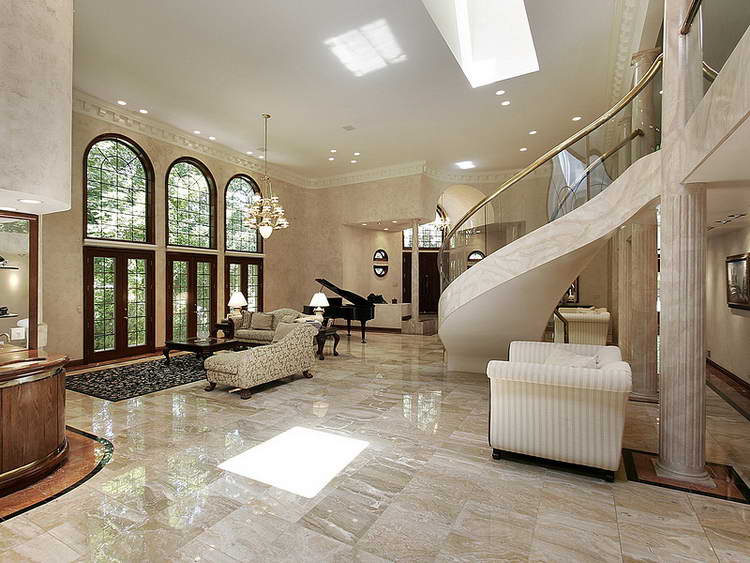 Features of marble stone
It is hardwood flooring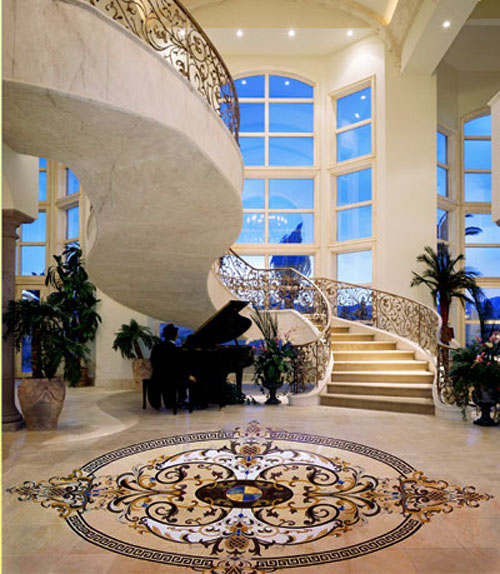 Marble stone is hard, sound, dense and comes in harmonized texture with crystal texture as far as possible. It is generally uniform in fashion and is free from stains, cracks, decay and weathering. According to Indian Standard Bureau, marbles absorb more than 0.4% of their weight and its stiffness should not be less than 3 where as specific gravity should not be less than 2.5%. The marble stone blocks are widely used in building monuments. Marble blocks can be converted into marble slabs or tiles. These tiles or slabs can be further used as flooring, stairs, dado, facing, skirting and on table tops.
Power of resistance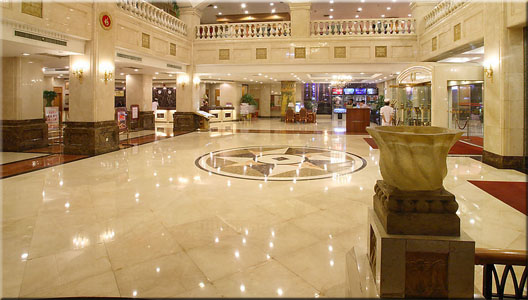 The degree of resistance of marble stone to the chemical agents present in the atmosphere due to cooling and heating and to alternate cycle of freezing and thawing,  measures it ability to resist tough weather conditions.
Durability of marble stone
The marble stone has less impact on freezing. Rain water absorb chemicals like acid that are produced by industrial wastage have less than 1% effect on the marble as against 4 to 12% affect on masonry materials. This is the main reason why marble is durable and can withstand climatic or weathering conditions. Here are some types of marble stone for your home decor:
Polished marble stone-Polished marble stone has mirror like glossy surface that brings out full colour and character to the marble, but it is not suggested for exterior home decoration.
Hone finish marble- It comes with a velvety smooth surface with little or zero gloss
Sand or abrasive finish marble- a flat non-reflective surface is recommended for this type of marble. It is highly recommended for exterior use. This type of finish is generally expensive as compared to others because it is smoother, used for highly reflective surfaces more for polishing, consequently it needs more time. The marble blocks, slabs and tiles can be categorized broadly in two categories.
Types of marble stone
Pure white marble
Different coloured marble like black, pink, brown, green, yellow, grey and so on.
Quick facts about marble
There are around 3000 varieties of marble stone available in the market. The marble deposits are spread across various parts of India mainly in the state of Rajasthan, Madhya Pradesh, Andhra Pradesh, and Gujarat. Rajasthan tops the list. It accounts for 90% of marble production country with reserves found around the districts of Nagpur, Udaipur, the country, with reserves spread over the districts of Nagpur, Udaipur, Rajsamand, , Dungarpur, Jaipur, Sirohi, Bundi, Bhilwara, Ajmer, Banswara , Pali, Alwar.
 Varieties of marble available there
Makrana marble- it has various sub varieties like Chosira, Pahar, Bhot, adanga, Makrana chalk, makrana white, Alberta and Abu White. Rajnagar marble is the largest marble manufacturing area with units situated in nearby towns of Kishangarh to process the material produced Agaria, quartz, Dolomitic is the best variety of marble available there.
 Makarana Marble has sub-varieties are Kumhari, Doongri, Alberta, Chosira, Pahar Kuwan, Bhot, adanga marble, Makarana chalk, Abu white and Makarana White.
 How to decorate home with marble?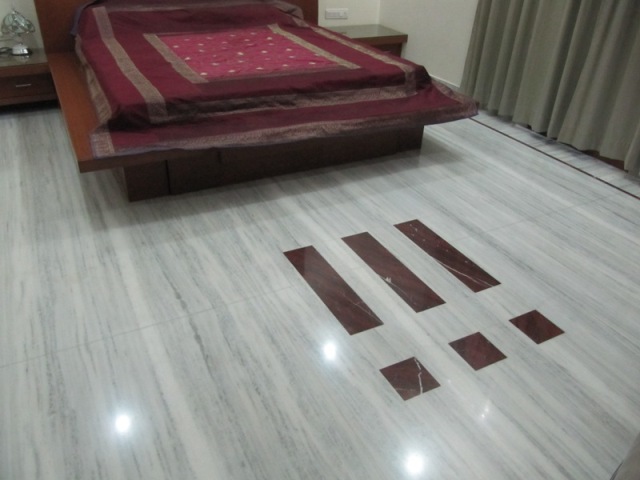 Marble is one among the classic materials that is widely used since centuries. This stone is in form of recrystallized carbonite minerals, with the end results showing different degrees of unique variations or variety of colours. It is of no wonder that the term derives its origin from Greek work that means crystalline rock or a shining stone or even the verb flash, to gleam, sparkle defines the marble the best. Though marble is not a low cost material, but it can go a long way to add chic factor in the home. Here are some ways on how you can incorporate this beautiful look in your home and then decide whether it is worth for your home or not. This would not be the best article on marble home decor without starting out with the space that we mostly call as soul of the home- yes it is none other than kitchen.
Décor kitchen with marble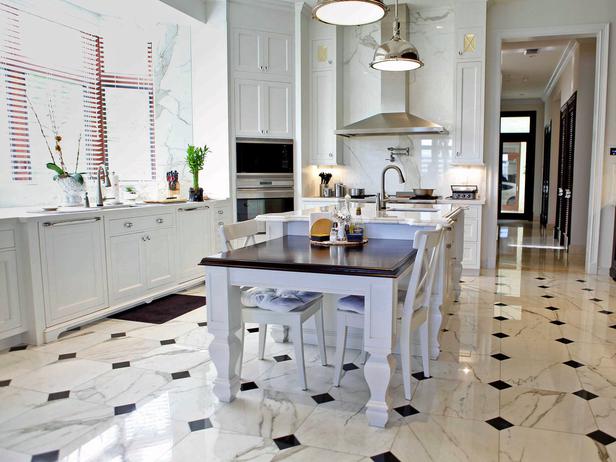 You can add kitchen marble countertop in the home. It lends sophisticated element and vibe to the kitchen. A brick wall becomes elegant when marble is used at waist level and golden ceiling tiles at top. Of course, there is no need to stop topping off kitchen island with marble-if you like this marble and want to add contemporary look to the home where the marble waterfalls down the side of island as well. The effect is understated yet it offers stunning look. A marble backsplash no matter what your countertops top are add visual touch to the kitchen, especially it adds interesting pattern to the home like rectangular marble tiles laid on chevron pattern. Splendid!
Let's be frank; marble isn't termed as inexpensive. For a budget option in the kitchen, consider adding marble in small doses- a marble cutting board, for instance. Keep it on display and at accessible spot, you'll get a bang for your luck. If you like relaxed home décor style for your home but want to add beauty of marble as well as matter marble flooring, it might be good option for you. With some natural and woven textile some casual furniture pieces like Moroccan touches here and there, will create a perfect balance.
Kitchen and wood- an unbeatable combination
Speaking about balance..marble and wood complements with each other and strikes to create a perfect balance of natural materials. One earthy and organic and other is shinier and more sophisticated natural look. Together, it creates a beautiful blend. Actually, wood is perfect balancing partner to the marble, the use of any natural element adds warm beauty to the marble. Think about texture, earth tones and natural textile for a balanced look.
Marble topped coffee table
Marble topped coffee table looks elegant and durable in any drawing room. Keeping other components of the room in neutral tone one can enhance the beauty of the rock very well.
Marble flooring or tiles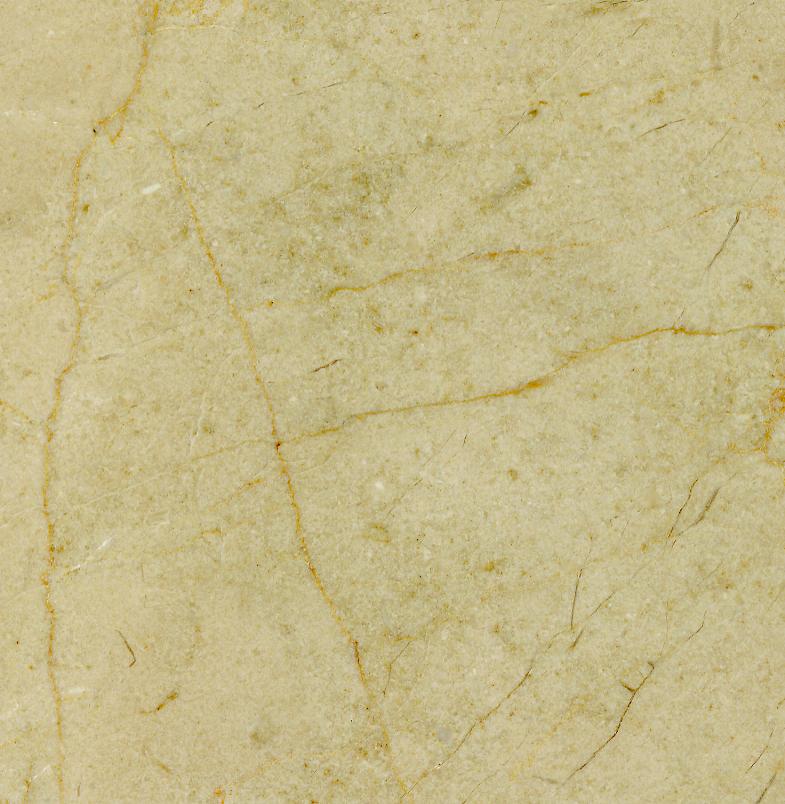 Another way to add charm to your home is to add marble tiles in the room. The marble tile is available in different shades. Including a darker marble tile around the floor's perimeter, creates a warming effect and make other flooring look like a rug. There is beautiful elegance and warmth available, despite the stone's natural cold look.
Marble tiles fireplace
Marble tiles create a wonderful effect of fireplace around- thus maximizing the intrinsic focal point of a fireplace. Adding the marble with veins flowing diagonally adds aesthetic beauty to the room within the space and emphasizes the spacious feel of the room.
Add traditional marble mantel
A traditional matte marble mantel creates a feel good feeling in a living room and displays its effortless beauty in a traditional, opulent or contemporary setting.
Buy furniture items made from stone
Another inexpensive yet chic way to add marble in the room is to buy small furniture made from stone. This pedestal side table proves that marble have sophisticated effect for any living space- the subtle effect adds a hint of depth and texture in the room while the clean lines of the table adheres itself to the space modern tendencies.
Marble tiles in the bathroom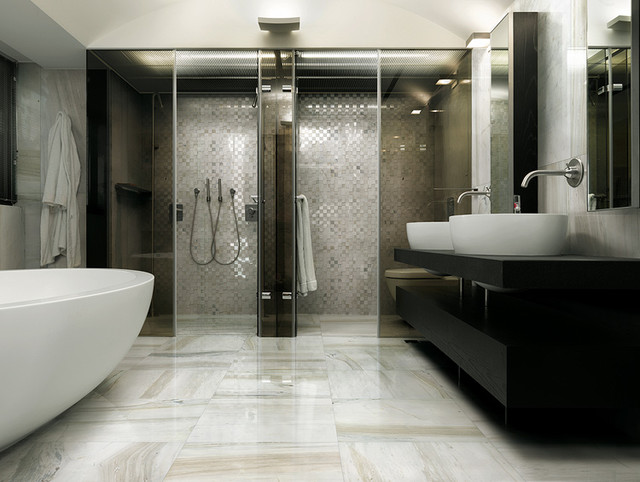 The marble tiles in the bathrooms create an uber chic look and offers ultimate relaxation place. The coldness inherent in the marble when tempered with nature inspired accessories like some berry branches and ceramic it looks too good. Warmer grade of marbles can be used to decorate any space to keep things elegant and wonderful without giving the feeling of austerity. One can use different size of tiles to add aesthetic beauty in a space with a right proportion.
Grey marble
For those people who want to add luxurious touch of marble in the bathroom can go for cleaner, crisper grey marble tub. This tub adds beauty to the bathroom and such a crisp and clean marble look make the home look chic. What's more? It look chic while blending well with a clean-lined space.