Well, we all have time to clean up bathroom, living room and bedroom, but how about kitchen? Have you ever wondered on how to clean up the kitchen easily or effortlessly?  Well, this article is a guide that will offer you tip on how to clean up the bathroom.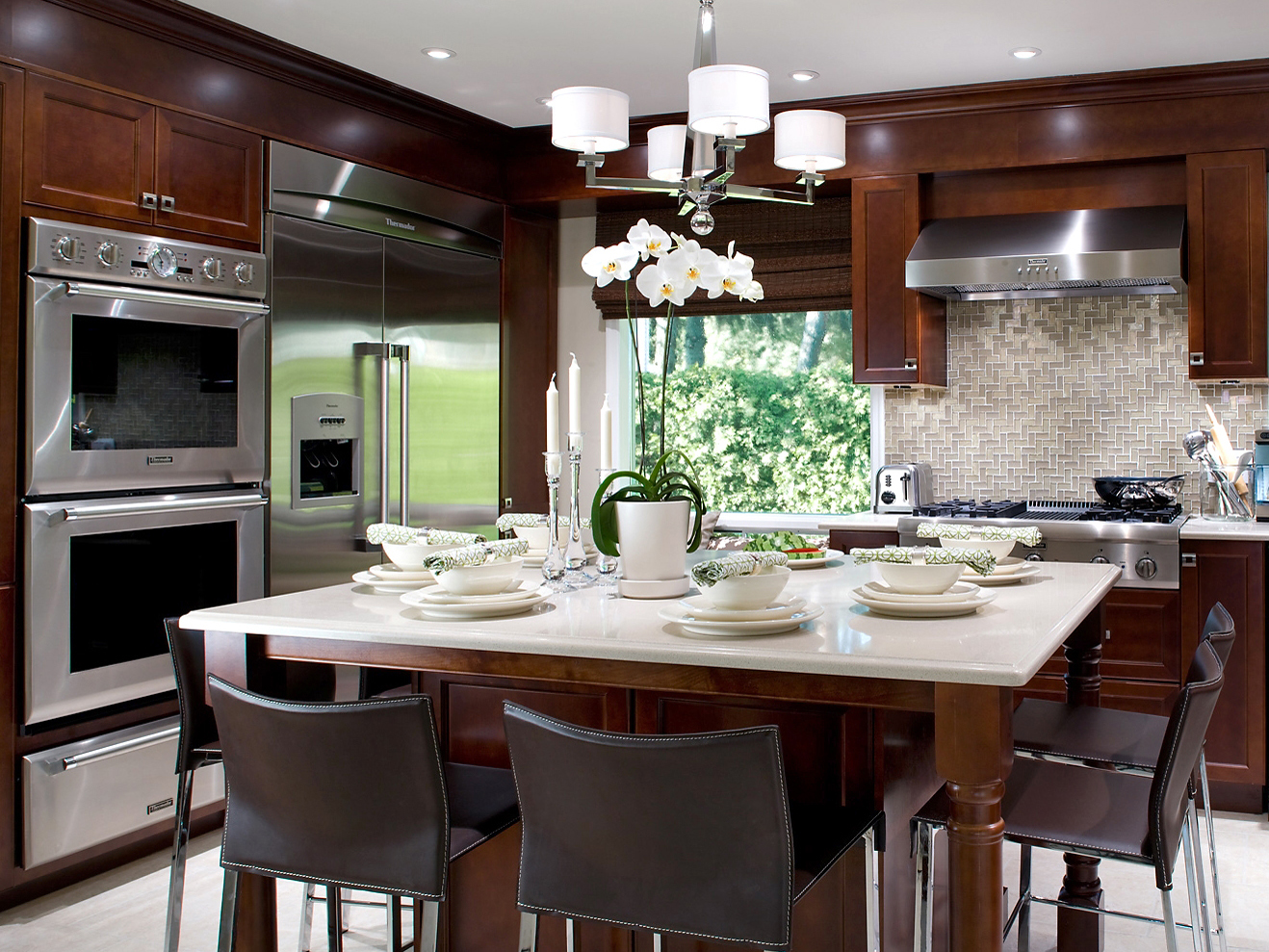 Well, in today's fast paced life no one has time to clean up the place. Whether you live in a house or apartment or in a college dormitory, here we offer you hints on how to clean the bathroom in seconds. With some quick fixes and few tips to help you along the way, you can now have a clean kitchen without having actually having set aside some time for it. Life is too short to spend up so much time on cleaning. Here's an easy solution that will free you up from the mess of cleaning and time.  It will also help you to organize the things efficiently and will give you time for other things.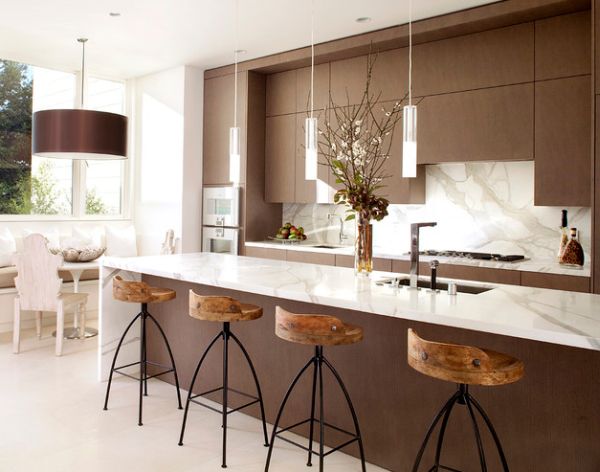 The kitchen is the heart and soul of the home- but it gets dirty too fast. Cleaning it up and downside to cooking is not a tedious task. If neglected, the kitchen can go out of hand very quickly. But forget about weekly cleaning marathon- you can clean the kitchen easily. All you need to do is to follow below mentioned steps
This is a plan that will help you to keep your kitchen manageable and thus saving chunk of time and this plan will surely turn your kitchen into a gleaming clean kitchen without those hours of extra toil. You can print out this paper and tack it on the fridge to remind you on daily basis.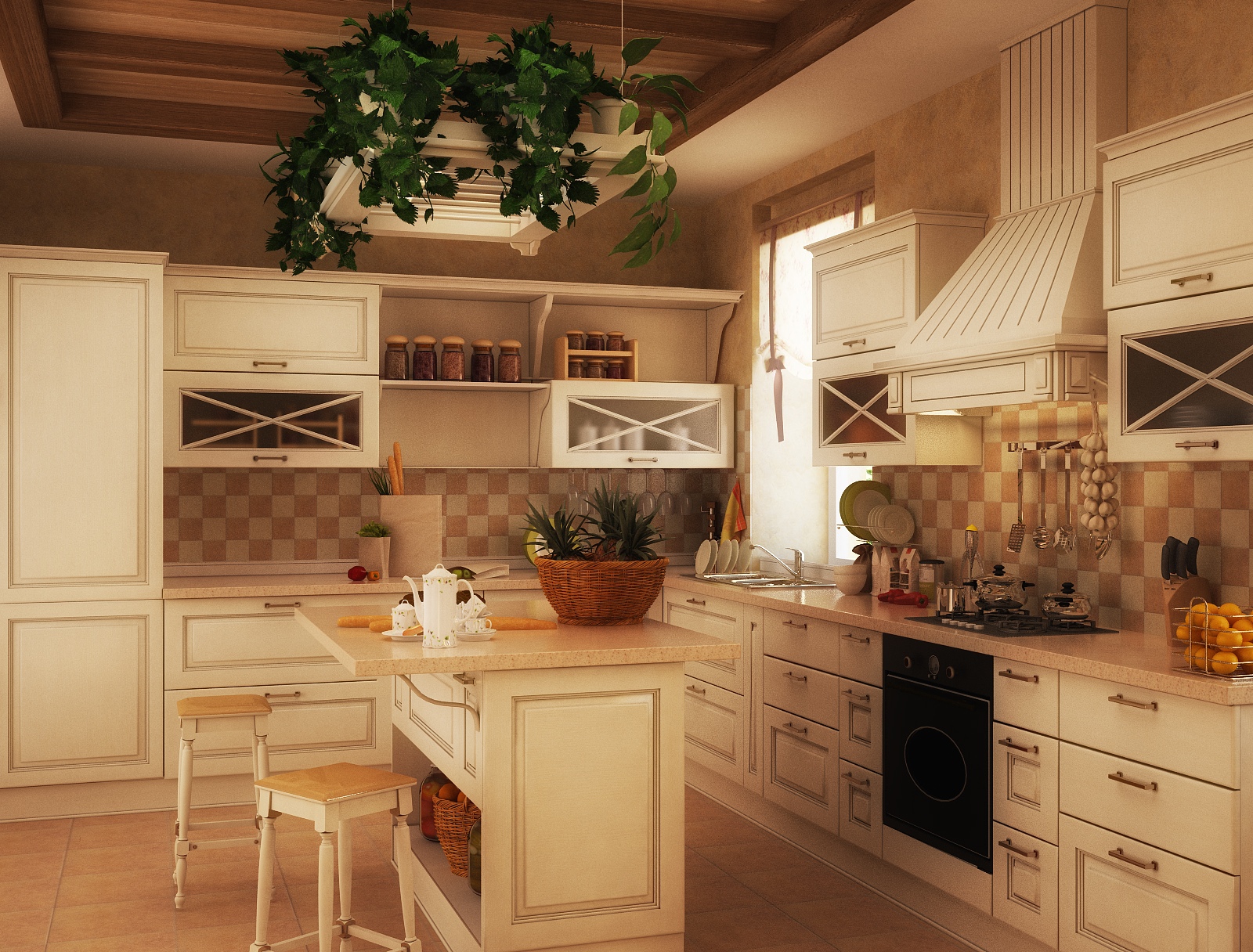 Ensure that you have all the necessary supplies before you get started.  Having to run up or down the stairs to pick up the supplies will lead to distractions and it will not make the process of kitchen cleanup faster. You should try to invest in the quality cleaning products. Don't skimp! Go towards some natural cleaning products when you can, so as to avoid any potential fragrance allergies of house guests or overpowering scents. You need the following things:
Basket for storage of items
Sponges or cleaning clothes
Disposable cleaning wipes- anti bacterial wipes are the best
Glass cleaner- for tough glass surfaces like oven doors
All purpose cleaners
Steel wool pads- for tough messes
Broom, Mop or both- for cleaning of tile or laminate floor
Carpet sweeper or vacuum- in case the kitchen is carpeted
Adjust to the schedule- This method would do wonders for a two person household with a large amount of dishes and wear and tear in the kitchen.  Likewise, if you have ten minutes all together it is important to break up the tasks, so that you can things in separate parts. May be add 10 minutes of your morning routine and add 10 minutes after your meal.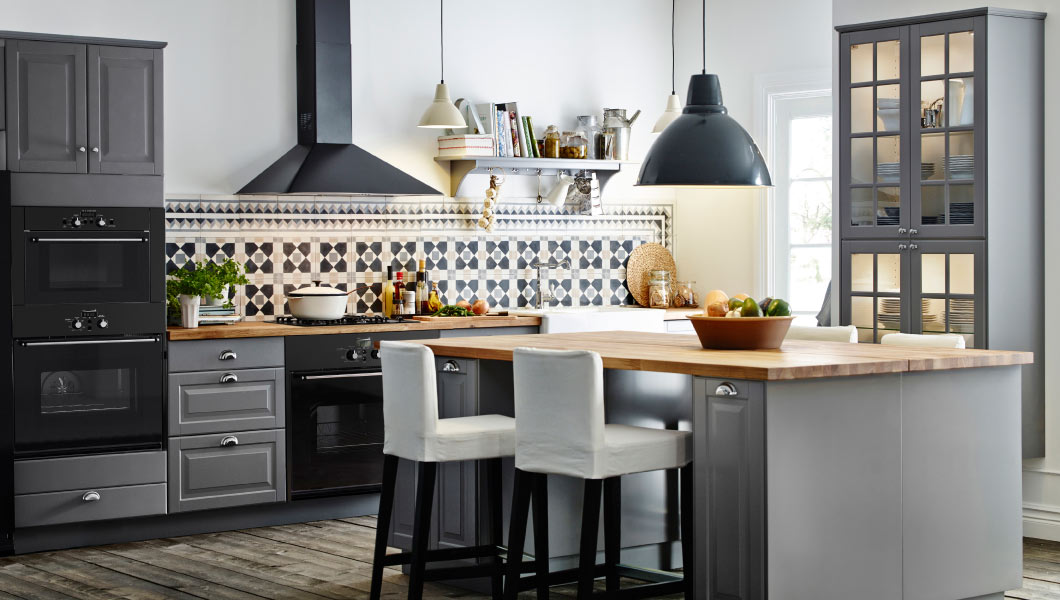 Dish cleaning+ Sweeping+ Cleaning the surfaces- The list below assumes that you will take care of the dishes, sweeping and a quick wipe away will do the wonders. These basic chores need to be done every day. The basic chores should be done according to the plan. But give yourself a break even if you don't sweep the floor every single day.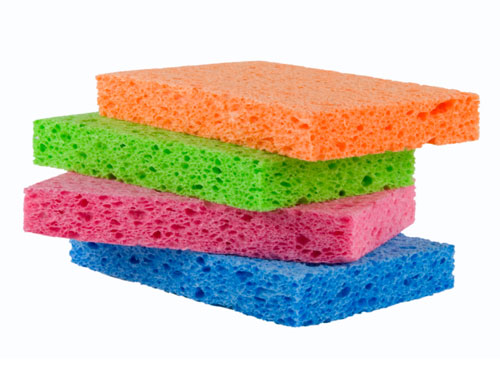 Set a particular time schedule- Everyone can get distracted easily, so when you are at home there are other tasks need to be done like door bell ringing, guests, kids, work, emails winging in, etc.so no wonder we feel buried under daily chores. Sometimes we are not able to do everything, so it is important to set a timer. Set a timer for 5 minutes. When it goes off, set it again. If you get derailed again, then set again. It will help you to bring back focus and avoid distractions.
The Clean Up Process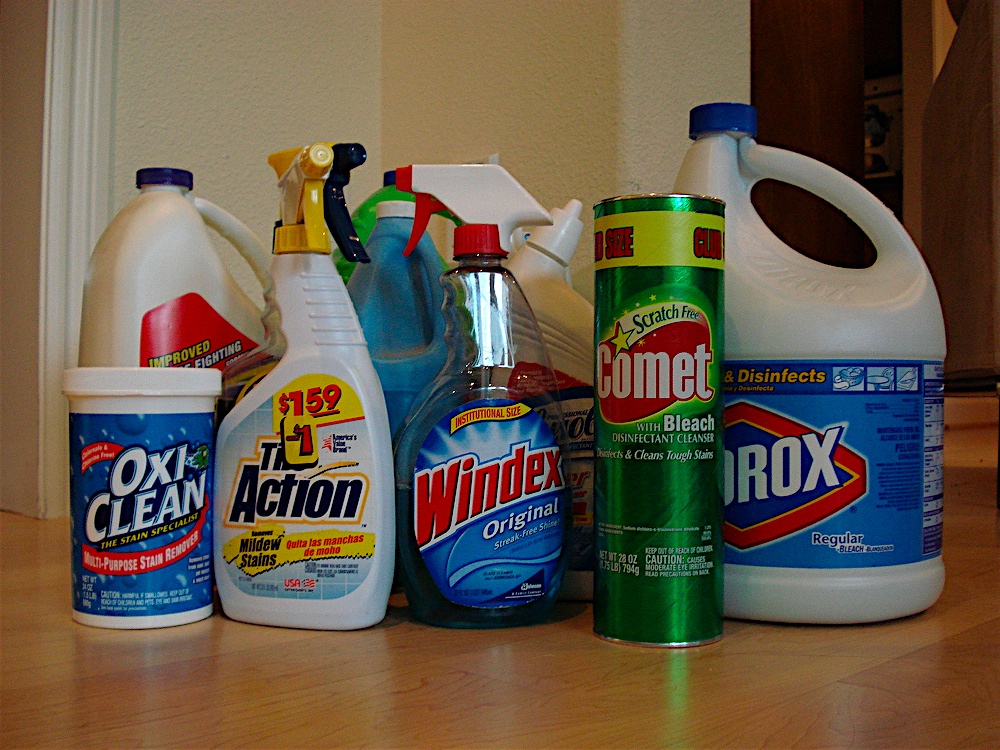 Minute 1-2
Once the clock starts ticking, you want to start with anything in the kitchen that doesn't belong to that place. Everything at its right place always works. Put items into the basket or according to the rooms where they belong to.
Minutes 3-5
Next, if you want to tackle with dirty dishes, go for a dishwasher and have a quick rinse and putting them into a dishwasher is all you need to do. Add detergent and then turn on the dishwater and continue to clean the kitchen.
Minute 6
Wipe away all the counter surface with the help of sponge or with a scrubber side or with the help of disposable cleaning wipes. You can use any of the product that you think will adequately do the job depending upon how the messy the area is. Ensure that the sponge you use doesn't harm the delicate areas of the kitchen. Scrubbing sponges works beautiful on the surfaces like tile or granite.
Minute 7
After wiping the counter surfaces, tackle the stove top surface. How to clean your counter top will depend upon what it is made from. For traditional, modern metal stove tops, wiping is ok and using a wet sponge or cleaning cloth is other option to chose from. If you have a surface that needs special cleaner like flat or ceramic surface, ensure that you have some special cleaner in your hand. Your owner manual for the stove and oven will provide you details on how to clean it. Wipe ovens and microwave doors with the glass cleaner.
Minute 8
Take a minute to look at the kitchen once more. You may have missed some important areas of the kitchen like the food splattered on the fall or near the stove. Tidy up those areas very quickly. Look out for any out-of-place items that began while cleaning the kitchen and move away those items.
Minute 9-10
If your kitchen is made from tile or laminate, use a mop with an attached pad. Push the button and spray the floor cleaner on the floor, then go over with the floor back and forth in a sweeping motion.  If your kitchen is carpet, use a carpet sweeper or a vacuum cleaner.
How to maintain the Kitchen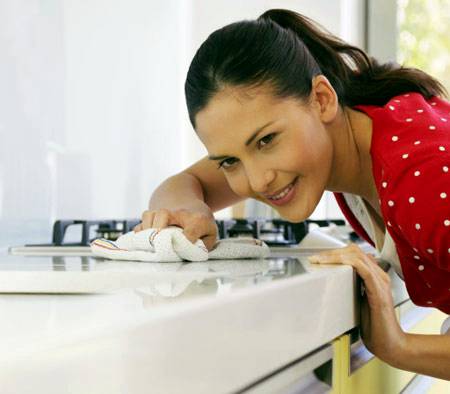 In between the cleaning, it is important to keep things that don't belong to the kitchen, rather keep it at a place to where it belongs. This helps you from needing the basket to organize things.  When the mail comes, go through it immediately; don't pile it up on the kitchen counter. It will help to maintain the items properly.
Wipe down the fronts of the appliances regularly
Clean the inside and outside of the trash can regularly
Tidy aprons, cookbooks, towels and drawers
Wipe down baking containers
Clean the refrigerators regularly
Mop the floor on regular basis
Wipe down the fronts of the appliances, both small and large
Clean the inside of the utensil holders and top of the refrigerator
Clean the seal of the dishwater and garbage disposal
Clean the sills and windows
Wipe decorative accessories and pictures
Wipe the interior cabinet shelves
Clean the inside of the microwave and set your oven to clean
Wipe down the baseboards
Organize pots, pans and other frequently used items
Scrub out sink and wipe the faucet
Clean the refrigerator, tidy the freezer
Dust light fixtures, switch plates and vent covers
For the most parts, the extra chores can be done in addition to the regular dishes and surface cleaning. That said, some task will require more time than others. Remember some nights you won't eat at home at all and other times you need to tackle large things at once. If you want a whole day off from the kitchen cleaning, then check the above-mentioned list and see if there are few things that you can do every day. If you have a large suburban home or a warehouse with a loft kitchen, then this might be impractical, but if your kitchen is of postage stamp size, then there's a chance that you could do week's worth of all together and knock it out at once.
In a nutshell, ten minutes in a day isn't much time to spend. However, it is enough of a window during your day to tackle the kitchen from top to bottom. Here we are not just talking about simple wiping down of the surfaces, and also we are not discussing about dusting, de-greasing, baseboard wiping, oven cleaning, in just 10 minutes. It is more than that. Possibly, when it comes to kitchen cleaning we have enumerated different ways on how to clean it.
Hope this information helps!