Diwali- the festival of lights has come again to illuminate your life from darkness and as the festive season has reached round the corner, the decoration has reached to its peak. It's a perfect time to extend festivities and to create a long lasting experience for your home within seconds. This Diwali don't break the bank and add light to your home easily. Here are some ways on how to do so:
Tips on how to add pop of colours without creating a hole in your pocket:
Prints and Patterns- Its time to play with colors and make your Diwali more colourful and full of life! How to do so? Well, embellish your home with lots of silver and gold or simply you can raise your voice with the help of prints and colours. These colours are language in itself and let your home echo the festive spirit of the season. So, add prints and patterns to the cushion without a doubt.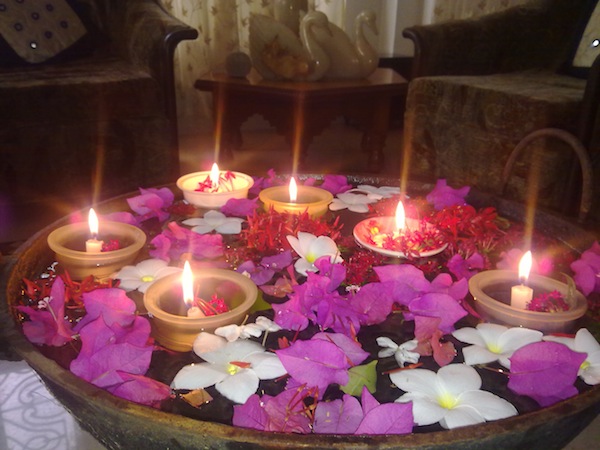 Curtains- When it comes to home decoration, curtains play an important role. You can select any of the fabric depending upon your needs and preference. Ultimately, your home should reflect your style, so it is important to select a curtain that is a match of traditional and contemporary design. This is the perfect way to facelift your home interiors. It is important to select the colour of curtain depending upon walls and windows of the home. It will give your room a neat and tidy look.
Add bright colours to the home this Diwali- Diwali bring with itself vivacity, undeniable spirit and fashionable look. So, in order to set the mood right, go for bright coloured cushion covers. These cushion covers will make your home look bright and beautiful. The colours like red, orange, pink, green and yellow along with contrasting prints in black and white colour will make your home look more beautiful. Floral or abstract prints will further impart a unique appeal to your home decor.
Select shades accordingly- When you visit the market, there are wide range of options to choose from. If you like bold and beautiful, add some contrasting prints to the home, but if you like something slow down, it is better to opt for neutral or muted colour combinations. So, in order to add versatility in the home it is important to select the colour that complements with overall decor of the home.
Trick on how to select shades to be used in the room:
Select shades in the home according to the base colour used in the home. If there is too much colour used in the room, you can tone down these colours by using neutral shades and go bright with the muted colour scheme.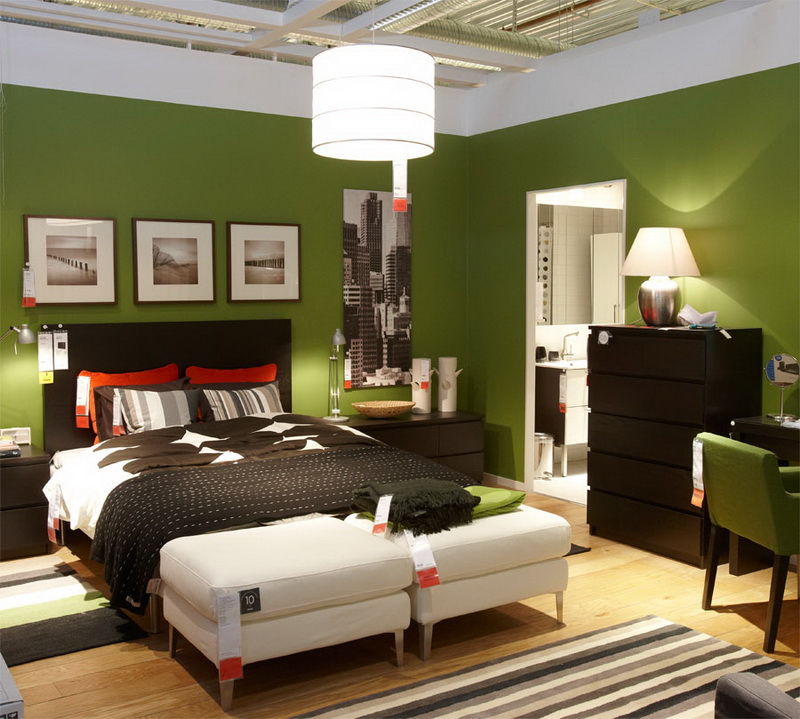 Go bright with cushion covers- Today, cushion covers and slip covers have become an important tool to decorate the home. The bright colours like purple, fuchsia, royal blue or orange set against white prints or off white prints and coloured cream sofa sets, impart regal and luxurious touch to the home. Curtains made from rich fabric and bright colours are the best for festival home decor.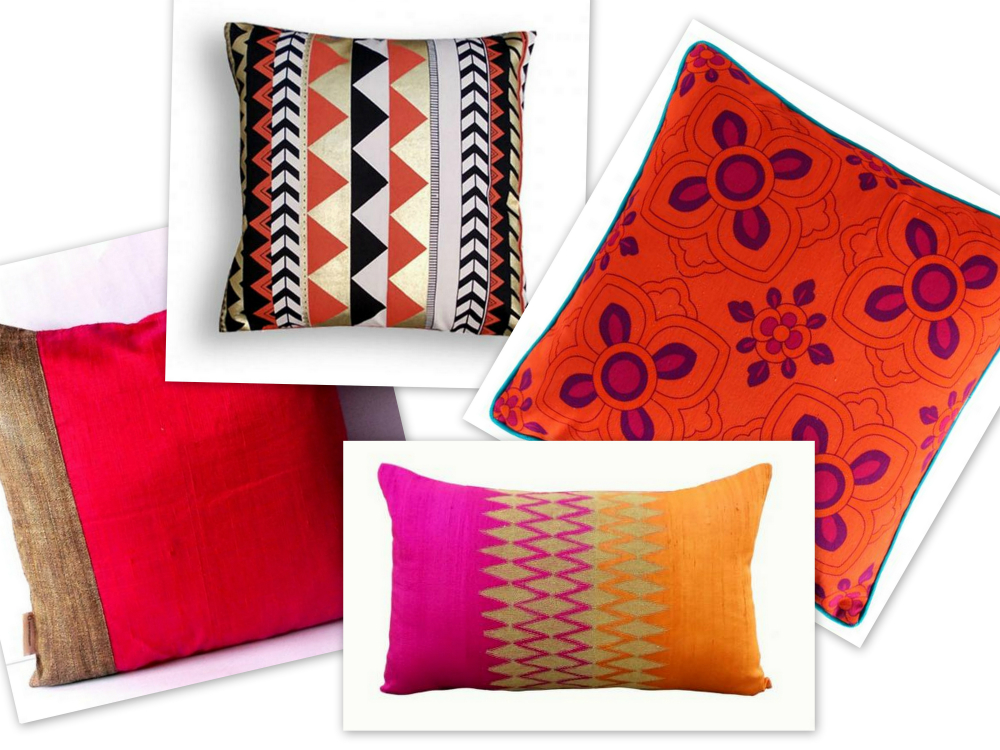 Add brightly coloured shawl on the sofa- You can drape a brightly coloured shawl on the sofa to give it an elegant look. Add cushion or rugs to add glamour to the room. Use ethnic cushion cover, brocades and jewel tones. Have a burst of colours with rich toned bed linen and coordinated cushion rugs.
Accentuate the home- It is easy to accentuate the home by adding rugs, throws, cushions or an embellished bed cover. To add a festive touch to the home decoration, create a special corner for the home by placing wooden dolls in the home.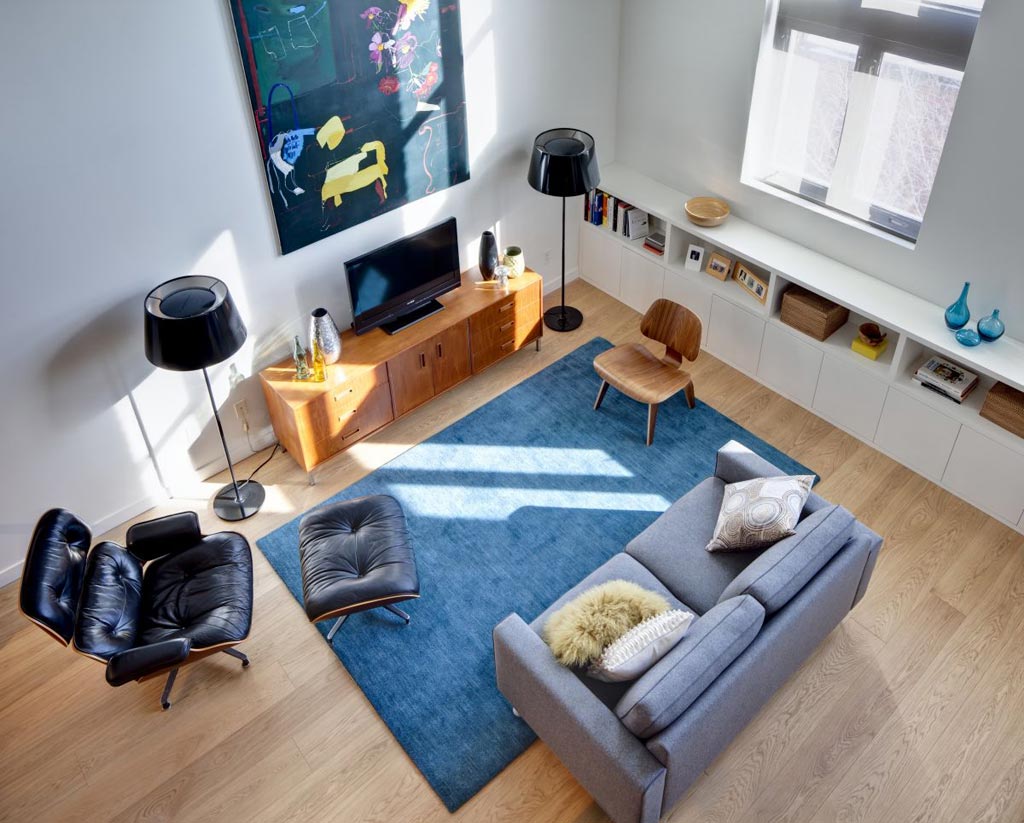 Fabric Selection-If a room lacks brightness and you don't have time to get it re-painted, the simplest option is to add throw pillows in the rooms along with bright coloured cushions. Rich shades like orange, yellow and gold can create warm and luxurious home decor theme.
If you are not happy with the kind of living room that you have, change the fabric of the sofa, bed linen, bed covers and quilts to give a new look to your home interior decoration. Dress them up in a variety of silk, satin and velvet. Heavy drapes in brocade and silk can be used.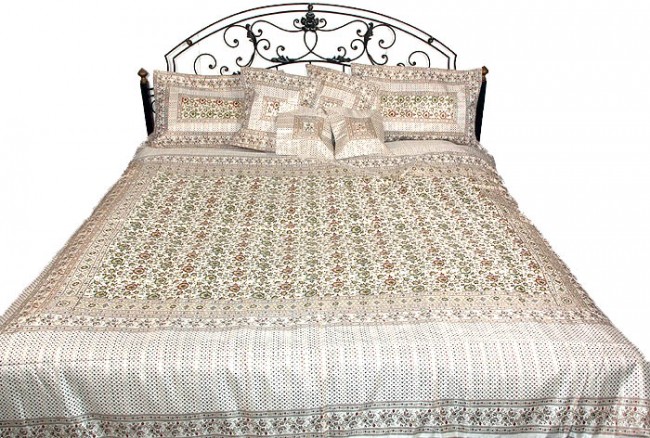 Customize it-If you want your room to look enchanting and warm, go for a mix of satin and velvet dotted with mirrorwork and crystal to create an ethereal charm for the home. Besides being a source of relaxations, cushions add comfort to the home. Cushions are available in different shades like square, heart and oval. For this festive season, you can make cushion covers from organza to delicate silk material to create a chic look in the home. Try to make your own cushion covers as it easy and reasonable. Also, you can customize it by adding materials of your choice like stones, mirrors and stencilling.
Use rhinestone to make dazzling and beautiful cushions. You can use glue to attach rhinestones to the fabric. Use a Q tip to dab fabric glue on the material where you want to add rhinestones. Then, use a pair of tweezers to place rhinestone. Allow the glue to dry for few hours.
Opt for cushions with mirror- If you like traditional items, then it is better to go for mirrorwork. Fabric with mirrorwork is readily available in the market. You can stitch round square or round mirrors onto a pretty cloth, to create traditional looking cushion covers.
Last but not the least; go for stencilling- Stencils are useful way to draw or paint the design on the cushion covers. To create unique stencils, you need computer, paper and printer. Select a design that you want and do stencilling. Preview it before you print the given idea and how the design will turn out if any modifications are needed.