A master bedroom is a place where you spend most of the time. Depending upon your personality and preferences, you can choose the color that lits up your bedroom.
Golden– If you want to add sunny disposition to your room, then yellowish tints are the best to your walls. The yellow black color combination provides a dramatic and a high energy look that can bring a zest. Even if you have decided the wall paint color, remember to select the right shade from theb color chasrt because yellow in itself is very decieving color. What you think as a sober butterfly can turn out to be an eye sore. Therefore, make your pick carefully.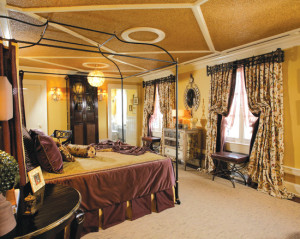 Pink– It resembles soft, subtle color with a non conventional appeal. You cannot dismiss the color by saying it as a little girl's color, as it has been able to make place in many color savvy people's heart. If this experiment scares you, then go for a blend of pink and white. There are a variety of permutations and combinations to go by like you can combine it with grey, green and blue.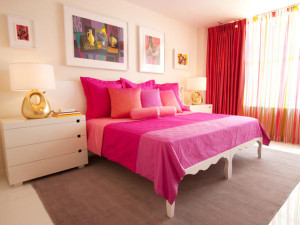 Lavender– Lavender color is the perfect color for your bedroom. This is a color that symbolizes luxury and royalty. Even if you select the dark shades, it will also be inhibiting the room and make you feel overall good.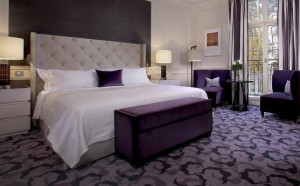 Green– The green color resembles peace and adds relaxation to your master bedroom. You can select a mossy green color or undertones of gray, taupe and yellow.