The bedroom should be a place where you feel relaxed and at peace. After a long day of your hectic working and tired of your daily routine, there should be a place where one can take rest.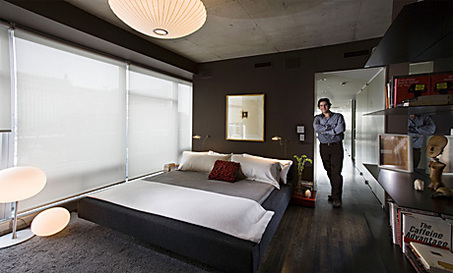 If your bedroom is looking dull and a little outdated, take some time for a revamp. Add a fresh coat of paint. Here are five ways to transform your bedroom. The bedroom is the place for relaxation so try for a bold orange backdrop.
Add art in your home
Art is a creative way to inspire your home. It keeps your creative juice flowing and makes you feel alive. It can turn out to be a focal point for the room. Your headboard can also be the area where you can place photos and artwork.
Add wall art
If your walls are looking bare do create some own wall art and hang them on the wall.  Your bedroom should be a place where your personality shines. You can put some beautiful paintings or some nice family photographs maybe some posters. You can hang multiple, uniform size picture frames. Putting these things will make you smile and there should be a warm feeling inside you, transforming your bedroom.
Update your lighting.
Replace your current light fixtures with some trendy and decorative touch, bring some more lights in your bedroom Put some a table lamp or floor lamp to get light coming from different heights around your bedroom. Try to get some light fixtures which can spruce your bedroom. You can add dairy lights that provide a new look and transform your bedroom a different look.
Scented candles
You can put scented candles in your bedroom, it creates a romantic atmosphere and the room becomes less stinky. Floral painting or vase filled with few blooms will instantly freshen the space.  Your personnel style should be made present as you walk into the bedroom.
Add indoor plants
You can decorate your bedroom by putting pots of various plants in the corners of your room. You can arrange some house plants in your bedroom. It will provide greenery inside.
Floor of bedroom
You can put wood flooring in your bedroom. It will look beautiful, and remain beautiful for a long time. You can carpet the flooring of your bedroom wall to wall. Carpeting will provide coziness and warmth inside your bedroom.
Add metallic elements to lend a luxurious appeal
A little bit of bling is necessary to decorate the bedroom. You can add metallic, especially gold to create interest in the room. Lamp with the gold finish is in trend.
Whether you live alone or with your companion, bedroom matching your personality is crucial, changing the color of the walls, updating lights, changing your furniture or beddings are great ways to transform your bedroom for better. All these elements will make your bedroom look extremely attractive and interesting.