A recycled piece of art is a great addition to any room. Stylish decorations need not to be expensive. If you have a non-working computer machine, you might be surprised of what you can do with it. Go for it, pull the plug and dissect your hard drive and you can just find the gems you are looking for to jazz up your room.
Are you just seeing junk? No way! If you have a defective hard drive, you can fashion it into something more useful and appealing. This picture of hard disk clock is genuinely crafted. Put it in a desk and you would totally add a touch of techno in an instant.
If you are someone who find it hard to tell the time if you look at a clock with no numbers (I know some people who do!) You can add numbers to and add a pendulum to finish off the look.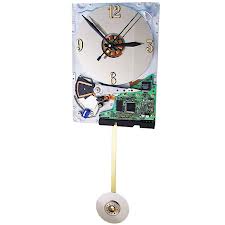 You can also fashion your hard disk drive clock and make it more classic. Try this grandfather clock with a hard disk and a CD.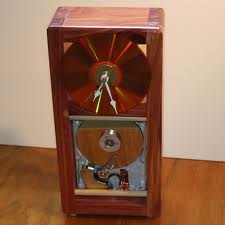 The motherboard is also an essential part of the computer that you can turn into an impressive accent piece in your home. Take for example this funky looking motherboard clock that might just find a room in a teenager's bedroom.
You can also use an old wall clock add it to a motherboard to create a brand new look.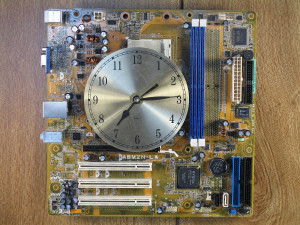 The circuit boards are impressive work of technology and they are great interior accents too. If you are into the modern look or minimalist, you might find these recycled home accents quite interesting. Aside from wall clocks, you can also make other things with circuit boards. You can make a frame out of and instantly get that matrix look.