Headboard can bring a drastic change the bedroom. Well, are you skeptic?  Here are some headboard designs that can give your room a new look. What's more! These headboards are available in different sizes and fabric; hence you can make the choice accordingly. You can either buy a headboard or can improvise on your earlier headboard.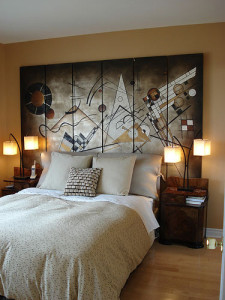 Are you a voracious reader and have stack of books without enough space? Well, now you can easily store them nearly your bed. This headboard is called as knowledge headboard. For that perfect look, you can add mirrors, wallpaper or wooden panels or aquarium. Unless your partner don't require luxurious bedroom, opt for this headboard. Commencing from traditional to contemporary, the headboard ideas are mentioned below. It will surely amuse you.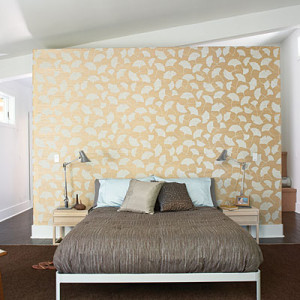 Full Size Headboard- If your some creative who want to save loads of money, you can always opt for full size headboards. These headboards are not only the best for interior décor, but it fits your budget as well. Moreover, you can re-purpose this headboard and it is quiet frugal option. Sometimes, even you fake headboard; it look stylish and nice.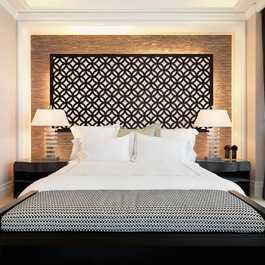 Padded Headboard- The padded headboard can be easily created by stretching fabric over the canvas frame or wood. You can add superior finish also.  If you want to make headboard simple, use plywood or the fiberboard.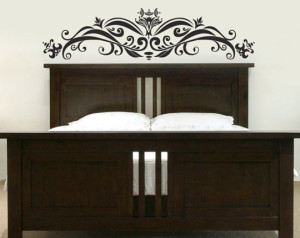 The interior décor for the country cottage can be easily created through this. For this all you need is to add wooden fencing in the full size headboard. It is available in different colors, so you can choose the same according to your demand and desire.
Wrought Iron Headboard- Wrought Iron is a pretty cool option to choose from. It seems to be like same material used to make swords, knives and armor. It is quite impressive, isn't it?
Factors to Consider
Before selecting a headboard for the bed, consider bed as a whole. Think how big the bed is in contrast with the bedroom. Since, majority of the people select the headboard along with the bed, the question is how big the bed be. The answer is it is totally dependent upon the space.
Next consideration is you need to think is décor. Whether the same décor is to be retained or whether it needs to be changed. People do not redecorate the bedroom when they need a new bed whether they need natural wood or colour painted or upholstered. These questions can be answered by home owners themselves.
The headboard can be quiet beneficial like you can use it as a storage option. The headboard also perform another function like it offers you comfort, while watching TV or reading a book.