Kitchen is called as soul of the home and cabinets are the main focus of any kitchen. So, when you are selecting kitchen cabinets, it is important to select the right cabinets. The problem is there are flurry of options to select from, while selecting kitchen cabinets. So, narrow down your selection by considering below-mentioned five things.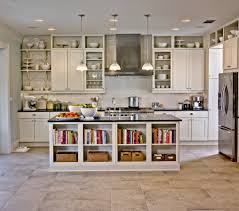 Price- It is crucial to allocate budget for your kitchen cabinets before you consider anything else. Everyone has a particular limit that they can spend on the kitchen cabinet, so find out what your budget is. If there are a range of options, you find above the limit than it is no longer possibility. Bear in mind, that no matter what you are seeking for, you will be able to get something that is within your budget.  So, before buying it is crucial to set budget.
Material- Depending upon your budget start looking at the material that you would like your cabinets to be made of.
Laminate Cabinets- These cabinets are the lowest priced option and it gives look of the real wood. These cabinets are durable, but they get damaged easily. Plus, they are difficult to repair, so ensure that you take this step into consideration.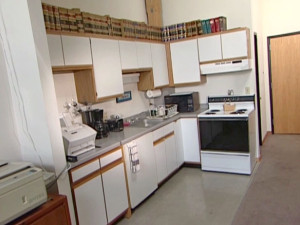 Metal Cabinets- These cabinets are made from stainless steel and are hard wearing. Also, it is easy to maintain. Metal cabinets are more costly than laminates, but they last longer.
Wood Cabinets- Wood cabinets are the priciest option, but they are durable and last for longer time period. If you like wood cabinets, but working on a budget, ensure that you go for inexpensive wood like pine and oak. Though there are enough of choices like maple and cherry, but they are bit expensive. It is out of budget for many home owners.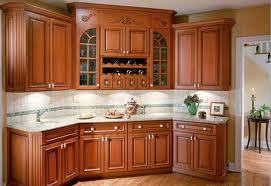 Kind- You need to narrow down choices based on kind of construction that you can afford. Here we have enlisted the kind of kitchen cabinets that you can go for: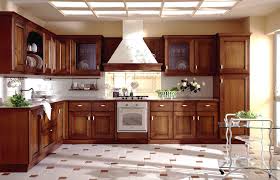 Stock Cabinets- These cabinets are the most inexpensive option. They come in limited sizes that can make dream of creating perfect kitchen difficult. However, with proper planning and some creativity, you can easily get a beautiful kitchen.
Semi custom cabinets- These cabinets are available in more options as compared to stock cabinets. These cabinets are tailor-made according to your needs and requirements and are delivered at your home.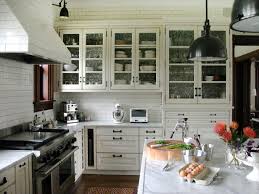 Tailor-made cabinets- These cabinets are the most expensive options, but it allows you to make cabinets fit into your kitchen and your requirements perfectly. If you have large budget, having tailor-made kitchen cabinetry is the only way to go.
Color of the cabinets- Once you have selected the kind of material and type, now depending on your budget search for the color that you require.  Decide whether you require painted or stained finish.
If paint is the look that you are opting for, ensure that you do not go for bold color if you plan to sell in the near future. Go for neutrals like brown or white. It is the safest option to go for. However, if you are planning to stay at home for some time, select color that makes you happy.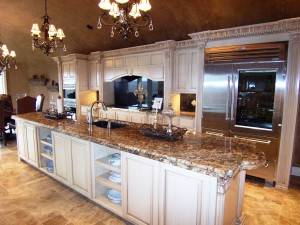 If stain is the option that you prefer, search for other wood based color in your home for inspiration. Stay within the same wood color throughout the home. It will make home look unified. The color does not need to match perfectly, but try at least to give a unified image.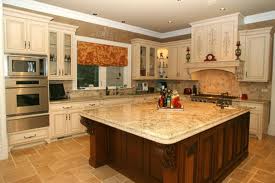 Style- Once you know what colors that you would like to go for, it is time to select the kind of doors. If your home has a contemporary feel then avoid selecting doors that are too ornate. If you want to add style to your kitchen or be more traditional, ensure that style of the cabinet fits well. Since cabinets will be the primary focus area of the room, so ensure that the style you select makes sense. Selecting kitchen cabinets can be bit overwhelming, but if we look at below mentioned things the process will be less stressful. So, it is important to allocate a budget and select material, color, construction and style. Once you have considered above-mentioned factors, you will be enjoying the beautiful kitchen cabinets.