So, are you tired of looking at the same dreary room again and again? Do you want something that is fresh and new and how to keep mind peaceful and tranquil? Well, there are several themes if you are thinking to redecorate the bedroom. These themes are the basic themes for a bedroom, but there are many more themes that you can select from. The theme that you select will solely depend upon your taste, style and of course your budget.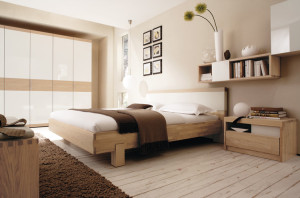 Traditional themed bedroom are great for the people who like conventional things. These bedroom consist of dark wood and subtle colors. You can even select wallpaper on the walls or select a calming or neutral wall paint color. Traditional themed rooms looks great with canopy beds or sleigh beds. These kind of beds really bring out traditionalism of the room and look that you are searching for. Also, if you do not care for carpeting in your bedroom, hardwood floors are the best for traditional themed bedroom.
Modern themed bedroom is a great choice for new bedroom design. Modern bedroom utilizes clean and sleek lines. It is very minimalistic and has a calming effect due to organization and lack of clutter. Platform beds are popular among the modern bedrooms. You can even find a variety of furniture and accessories that fit into eclectic tastes.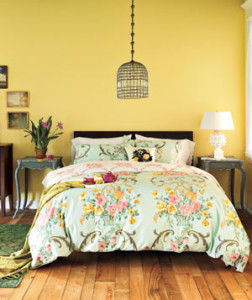 Ethnic themed bedrooms are a great trend that is found among the homes. Ethnic bedroom can differ from a variety of culture. Some people love the look  Asian inspired bedrooms. These bedrooms utilize traditional Asian inspired furniture and accessories . These bedroom utilize Asian inspired furniture and accessories to make the bedroom look like Tokyo hotel. You an also use ethnic themes like Middle Eastern cultural pieces for the feel that you want.  Now, that you have learned about different themes, now you should no problems in selecting themes. You can now easily say on how to redecorate the bedroom.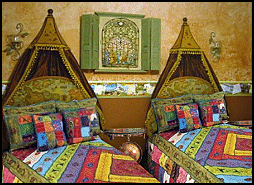 Fight an urge to match- Today, the retail stores are filled with several items and you would like to perpetuate the fallacy that everything has to be a perfect match. You would like to buy everything in sets, but the fact is to avoid the mistake. A few pieces with similar styling is great, but anything more than that needs to be avoided. Ensure that you add your own personal style to the lifeless look of furniture showroom. The personal style should reflect your style. It should not be bland and boring. Don't opt for oversized lounge furniture.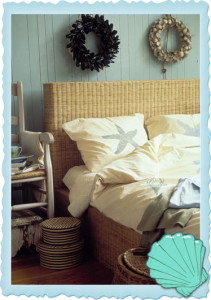 Combine everything with colors- If you have moved to your first place with furniture that dates back to 1960's, don't worry. The easiest and the most economical way to this insurmountable problem is to unify it through colors. For example, you have a sofa that has only one single thing in common with the furniture with rest of living room, then adding a tiny bit of the color in the fabric is the solution.  If that's too difficult for you, search for some curtains, rugs or accessories with a common hue and see how pieces complement with each other.
Solve practical problems, inexpensively- If your cabinets look drab or you like to freshen it up, then go for paint change of the hardware. Don't bother about installing highly decorative cabinet hardware or cheap fabricated woodwork- it will make the room look out of place and the money can be put to a better use. In the bathroom, replacing the lightning can improve the look or change the appearance. If you find contemporary incandescent R-type lamps in new place, then substitute it with yellow PAR bulbs. Another option is to install dimmer switches to keep light levels at a very low level for a midnight bathroom break or to create a romantic mood for a bubble bath.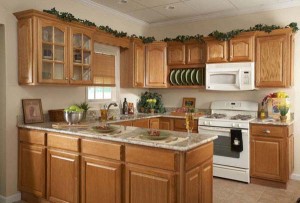 The bedroom should be the first place to start redecorating the home. It is where you spend most of the time, after all. If you are tight on budget, select for new bedding first, but don't skimp thread count. Add coordinating window treatments. Early risers can go for lighter palette and more translucent treatments. Night lovers can opt for deeper tones or substantial coverings that block out the light. If you like to splurge buy a bed that you have always dreamt of. A bedroom should reflect your personality and it should fit your room comfortably and helps you to stay in that place for years.