White color symbolize simplicity and peace. Do you think a white home looks great or in fact stunning? Well, don't be skeptic white color home looks great; if you maintain it well. Most of the interior designers knows the importance of this color and would agree to this fact. Although this kind of home is not suited if you have kids, and at times it looks bland too. So, here are some tips to make your home look astounding: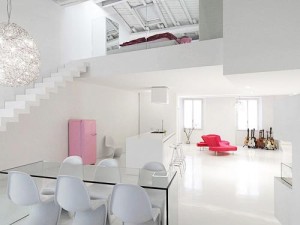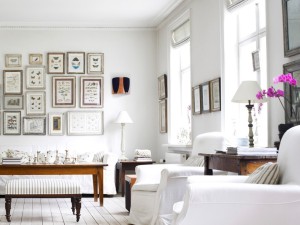 Use dark brown tiles or a wooden floor for the living room if whole of the home is white, it really makes your home distinct.
Walnut shelves for keeping television, home-theater, books and other knick knacks adds color to monotony.
White sofas and white upholstery on the chairs with dark colored cushions adds a fresh perspective to the home.
You can even used a wide array of bright sized cushions, it adds a new look to the room.
The curtains with different can make a room look beautiful.
Stripes are another option that you can choose.
Rug or carpet in brown or beige color adds charm to the monotonous white living room.
If you have opted white for kitchen walls, then try to add contrast to the room. It will reflect beauty of white room in a better way. For instance, you can add a bright color refrigerator to the kitchen; it will surely make it lively.
So, go ahead and experiment with white color because it is worth it.