Designing home for children is sometimes a tedious task that includes listing of requirements of all the family members. The decor options should be considered after taking into account all the requirements. However, there are spaces where you can let your creativity to flow without having to worry too much about being politically correct in terms of home decor. A child's bathroom is probably the best place to start with.
Color me bold and beautiful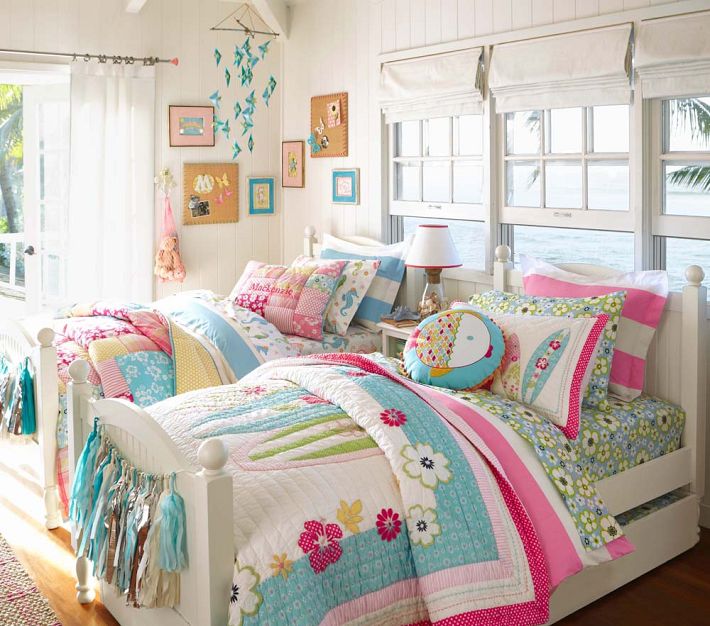 Children are generally lured by bright colors. So, it is important to consult with your tiny tot and come up with a color that makes him feel his space is the best. The colors like bright orange, yellow, blue or even red can work well with the space. While most of the fixtures and plumbing remain in neutral colors, get the backdrop painted in bright and cheerful color. Go for painting the cabinetry in contrasting color. Use decals of cartoon characters or animal motifs on the cabinets or walls.

Safety is important
Having durable and easy to clean surfaces is must for child's bathroom. So, the areas around the toilet, bath tub and sink must have anti-skid properties and easy-to-clean flooring. Having grip rods conveniently placed near the bud tub works the best for children. Usually, majority of the bathrooms have a shower curtain over the bath tub but a child can hold it for unfortunate incidents. Either it should be installed under supervision or you can skip that for curtain. For children above the age group of 6 years the shower stall should be installed with a comfortable slope to support cleaning.

Try to make it organized
Like any parent, you should select the most unlikely place to teach a kid. In case of bathroom, you can teach them how to remain organized. Have organizers and baskets for toiletries, bath toys and towels. By keeping the storage easy, a child will know how to put items and from where it has been taken from. Make the lesson cheerful, by adding attractive tooth brush holder, soap trays of their favorite cartoon character.
Lighten up the bathroom
A bathroom should have right kind of lightning, preferably natural light. With the assistance of skylights and windows, the space can be lit up during day time. However, artificial lightning is also important. Overhead ambient lightning, wall sconces and pendant lights can be added to the bathroom.

Last but not the least; select a theme that a child can associate to. With a range of preferences from animal kingdom to adventurous, options are unlimited. When certain theme is selected adhere to the option by complementing it with right accessories and color. A shared bathroom can be made beautiful by adding two colors at a time.