When your child starts going to school the very first question arises how to décor kids bedroom. Well, it is not that tricky at all.  Undoubtedly, his/her room would remain filled with clothes, toys, schools, equipment and other stuff, but you need to décor it in a way that everything has its own place.  Additionally, they may have their own ideas, themes, and most of them won't gel with overall aesthetics of the room. Nevertheless, you can follow some basic principles. These principles help the kid's bedroom to be comfortable, practical and room that you love.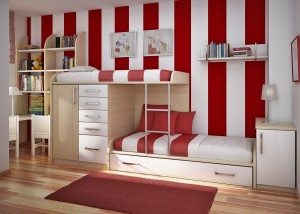 Golden Rules
Plan- It is crucial to plan ahead in order to get a good bedroom decor. It may be difficult to imagine now, but after some time they will become adult. Hence, you need to plan the kind of bed that you need to buy.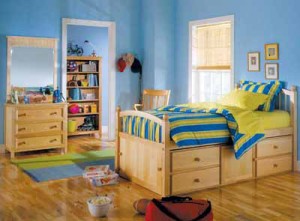 Storage- don't opt for too much storage. It is not necessary.
Dominant Theme is strict no no- Again a dominant theme may look fantastic, but don't select a dominant theme everywhere because it doesn't match with the overall theme of the bedroom.
Make them think what they need-Understand what they need and their preferences. Kids mindset change frequently, hence understand their requirements completely.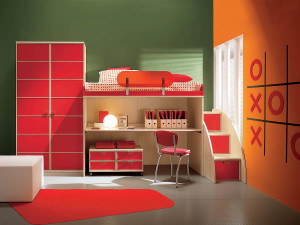 Be Realistic-Try to keep things flexible as far as possible. Something they don't want to share. Whether its kid's bedroom, or a living room or a spare room-understand a modern living room is all about adding minimalistic decorations.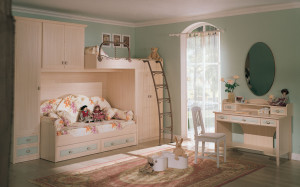 Give them space- You may be paying rent, but kids bedroom is beyond that, its not a place to sleep, so give them the biggest bedroom. It is worth to manage their toys in their room as well as everyone in the house. In case you have a playroom, you might stuff the toys there.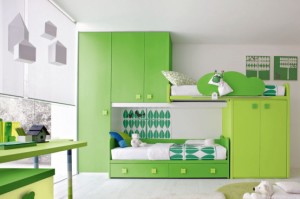 At this point of time, kids are monkeys- chairs are used for leaping off, beds are used for bouncing or swinging on. Hence, it is crucial to watch your child playing and to get inspiration to make their home fun and frolic. Go for bed drapes to make it a den, add a plain wall with foot and incorporate hand holds, sling a hammock across the corner. It will transfer the landscape of your room.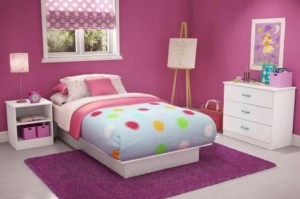 Invest wisely in furniture- If selected carefully, furniture could last for a long tome until you send them to college. For major chunk of furniture, like beds and wardrobe avoid teeny versions. They will outgrow of it after some time. Select a classic style, buy sturdy furniture that scores high in terms of quality and that is able to withstand the improper use by your children. Even if the room is for a single child, think about adding bunks. It will be really useful for your children in case someone wants to sleep with a child. If you go for a single bed, think about having a practical cabin (with a space underneath the desk). Go for under-bed truckle for sleepover.
Flooring- Flooring is the key to make a room perfect. If you need something hardwearing and stain proof, go for some flooring that absorbs sound. Rubber flooring is the best for toughness, softness and it is a great insulator. Or even you can go for wooden flooring covered with a washable rug.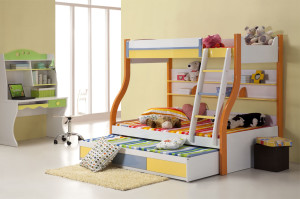 Safety- It is crucial to understand that kids safety comes first. Add window locks on doors, prohibit the use of large lockable trunks, put covers on electrical sockets, avoid using electrical leads, screw heavy furniture to the wall.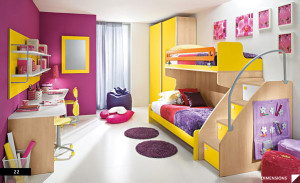 Make it play friendly- Once the child reach to the school age they become independent to play and their bedroom will come into own place to hang out. Try to design the room with large of floor space spread cars, ponies, jigsaw and add an element of adventure for children. It is a room where they can express their limitless energy.
Try to keep scheme as natural as possible- Your child will have a strong preference when it comes to color scheme and no one will be surprises if it comes pink for girls, blue for boys. Some people will like bubblegum pink and bright blue as a color, but you need to redecorate the home if there is any change in the room allocation. The easiest solution is to opt for neutral backdrop that allows their toys to fit, add soft furnishing, etc. You can even add a bed linen for kids in different colors and designs. It won't cost too much and you need to replace after a year.
You can even add a rug or bright cushions to perk up kids bedroom.
Add clever themes- If you don't won't redo your kids bedroom again and again, don't go for character type themes. It is really a bad idea. You don't need wall to wall square pants and neither your kids wants so. Stickers are the best idea to add interest to the kids bedroom. It will surely rejuvenate their room.
Another DIY idea is to use blackboard paint- add it to a cupboard, door or section of wall and you have an idea where you can express your creativity.
Whatever the age is, there need not to add too much storage items. Kids these days possess a lot of things and they don't have enough space to keep it. It is necessary to get right storage items that you might need in the coming time. Make shelving flexible as possible, so that they can keep bookcases and pile up their text books. Allow space for keeping their DVD, books, big books, knick knack, photos, and other things.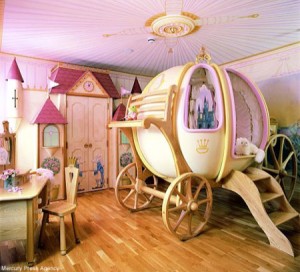 Make everything Accessible- If they are unable to reach to a particular thing. They won't be able to use the same. Hence, it is important to make things accessible to them.
Optimize wasted space- Go for under bed storage as it is a brilliant use of a dead space. Go for low boxes on wheels that can be used to store toys, clothes and other magazines.