Majority of us don't have a proper home office and one needs to make a separate corner for the same in bedroom or in a living room, and those of us can spare a room, generally get struck in a box room. Hence, you need to optimize the home office space with clever space savers.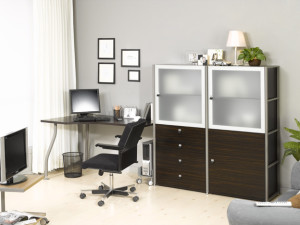 Whole Room Solution
Do you need to squeeze home office into a lounge? Well, here's how you can do the same in neat and homely fashion, while providing space to a work.
Living Room- Adding a home office in a living room- stick to similar color theme by adding practical things. The office room should blend well with the whole ambiance. The desk can be doubled up and can be used as storage option. It can be a great space saver.
For awkward spaces- If you need to squeeze home office into an awkward space. The best solution is to go for inbuilt home office furniture. Select a company that specializes in providing this kind of work and you will get desired lightning and wiring. Moreover, you can comfortably work in a room.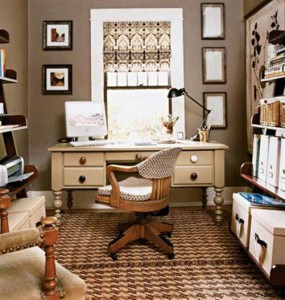 The key to make your home office best is to select a furniture that doesn't always look like an office furniture. And the furniture that you don"t need to shut behind the closed doors. It is better if the furniture blends with overall theme of the room. The minimalist lines and combination of oxidized can help it. You can opt for Seattle furniture- it will make a twist in home. You can even incorporate bookcase, filing unit that comes assembled together.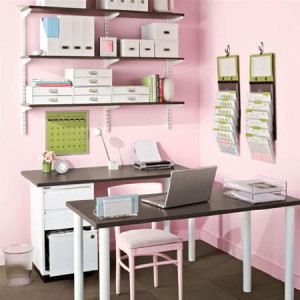 Small Space- If you are planning to squeeze into an open plain room, the trick is to optimally use vertical space, which means to add bookcases to the ceiling. In order to get a contemporary feel, leave it open and keep it neat. For busy room, select units with sliding doors. In case there is a small legroom, then incorporate a small desk- but if you want to heighten the feeling of space. The best way to do is through sea through. It doesn't mean that it should be made from glass, but if it is airy one, you can easily achieve this. In simple words avoid chunky things.
Then the next question arises how to select a desk. The desk should be made of good quality, then invest in wood. Of course, you can even buy an antique desk, but these kind of desks rarely live up to the expectations of a modern home office. It is better to select a solid piece that don't goes out of fashion and it should blend well with the storage needs.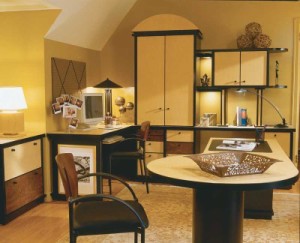 If you have lots of storage space but only have a small area in which you can incorporate a desk, the best solution is to opt for a corner piece that provides you both work surface and storage. Desk should be reflection of your taste and preferences. You can even opt for oak furniture that looks durable and stylish.