Nothing can spell magic like gold! Yes, it is one of the best ways to uplift an ordinary space or you can call it as a quick recipe for home makeover. Metallic shades add a wonderful touch to the home décor. Decorating your home with gold or silver accents not only add a royal touch, but is a sure shot way to add glamour to home interiors. You can transform the home interiors and make it feel more luxurious by using these rich shades and accessories. The key is to balance them. Silver and gold accessories are associated with luxury and they add instant glamour to the home. When gold and silver are mixed together they create a stunning home interior. But make sure gold and silver shades are blended thoughtfully and avoid having too much metallic effect in just one corner of a room.
Gold and silver shades not only add luxurious touch to home interiors but also add aesthetic appeal.
How to add gold and silver shades in home?
Tip 1- Both are royal shades- Accentuate it
As told earlier, both gold and silver shades bring instant glamour and royalty to a living space, hence it is important to use it wisely. You can use these shades in form of wall art, a coat of paint on pieces of furniture like a coffee table, a lampshade, a dresser in your bedroom or as a sliding door. In all these ways, you can use them. Fabric in silver and gold is the best way to give regal touch to the home.
Tip 2- Accentuate it casually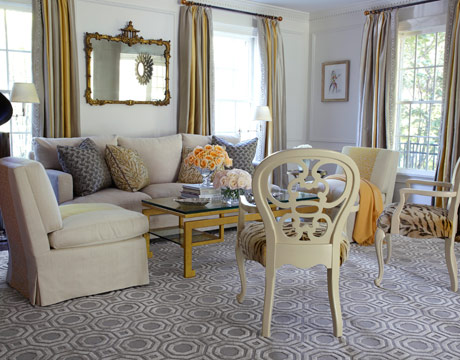 Adding Gold and silver shades  doesn't mean using them formally rather you can use them casually in form of picture frames and cushions. Experiment fabrics with shimmery thread for curtains or cushions. Accessories like silver door beads, beaded curtains, lamps and chandeliers add sparkle to home interiors. As one enters home, the living room offers a huge opportunity for display silver and gold accessories. Tabletop accessories like ash trays, fruit bowls, picture frames, candle stands and figurines. Large statutes also add aesthetic appeal to the home, but only if the area is available are large in proportion to the objects.
Tip no 3-Incorporate gold leafing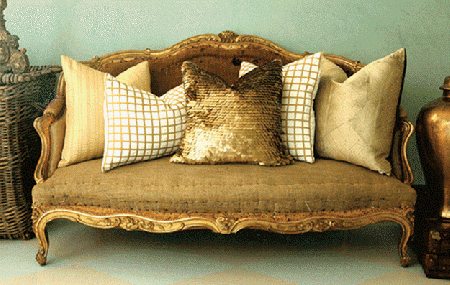 Another way to add gold touch to the home is by opting for gold leafing. Gold leafing can be done on walls, furniture, ceilings, paneling, artifacts, candles, paintings and on different surfaces starting from Plaster of Paris, marble, fiber, metal, wood and glass. It can be used to highlight a small picture frame in the living room or the borderline work on the furniture. You can ad it in form of furnishings or of different shade of gold to balance it. The whole room will turn into a palace. Other ways to accentuate it is in form of crystal chandeliers and huge candle stands, lamps, etc. Décor pieces like rich shades of gold can be a lovely addition to a neutral environment and appear luminous in soft glow of lights.
Tip no 4-Complement it wisely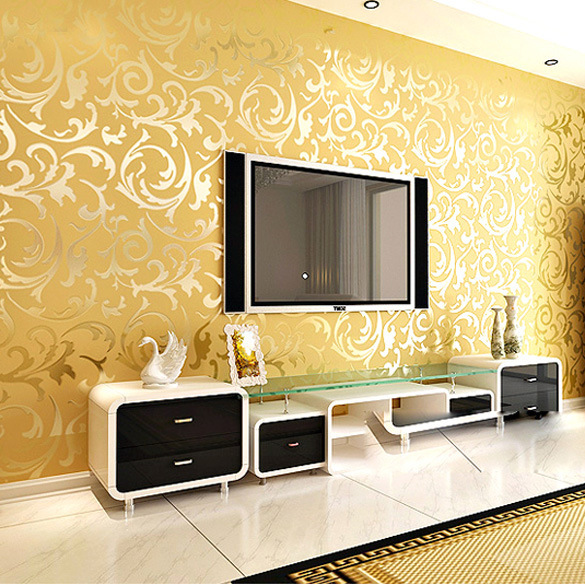 Gold matches with all shades of wood- beech, walnut, teak and rosewood. Artifacts and knick knacks should be placed keeping in the mind the space available and lighting available. Focused lighting on the objects of gold or silver shades enhances home décor, but try to keep it balanced. Too much glitter in home can be bit distracting.
Tip no-5 Unusual home décor ideas
One of the biggest mistakes in modern home décor movement is the overuse of metallic surfaces. A bit of sparkle here and there in the room can lend a great impact to the room, but when too large surface area is covered in metal, the overall effect is not good. You can add silver strokes in various tasteful ways. Many metal artifacts can become appealing focal points. Gold or copper colored fish pendants and beads look beautiful as finishes on the drapes and ties. Silver amulets look great when added into light fixtures like chandeliers, and especially when hung directly on the walls and in form of wall art. An unusual way to add metallic shades in your bathroom or kitchen is use in form of the faucets and sinks. A brass bar sink and gold faucet add glamour to the kitchen. Gold and silver looks great on table, with gold and silver crockery and cutlery.
Tip no 6-Blend it thoughtfully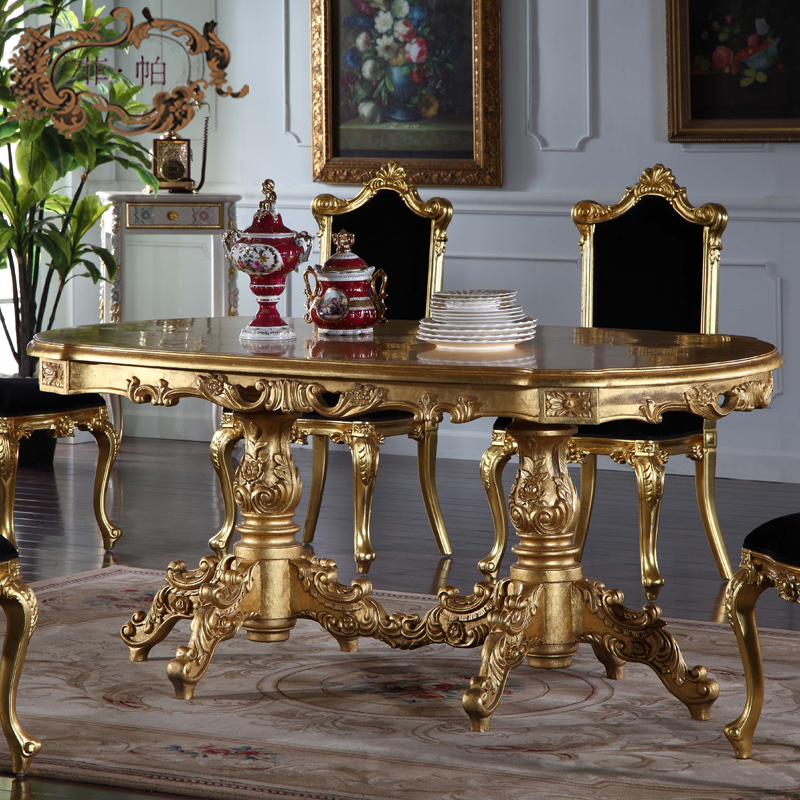 Try to distribute both the shades throughout the room. It lends opulence to the living room and grabs the attention of the visitors. Either all gold or all silver can look stunning in a room. Mixing both the shades can also look beautiful if done wisely. The key is to select one colour lead. For example, in the napkin and plate set you can use gold as dominant shade. In the bedroom, silver and gold add glorious touch. You can even buy silver and gold wallpapers as bedspreads for your bedroom. Artworks and crafts painted in silver or gold paint shade brings glitter and glamour to a room. You can even buy gold and silver leaf kits for frames.
 Hope you liked the latest blog post. Let us know what do you think about this post in the comments section and if you find it helpful then we would be very happy if you can share it with your friends and on social networking sites Facebook, Twitter, StumbleUpon, etc.
Have a happy reading!