Gold home décor has become a new trend these days. For some, it has become style statement and for others it is a royal experience. Any which ways golden home décor is in!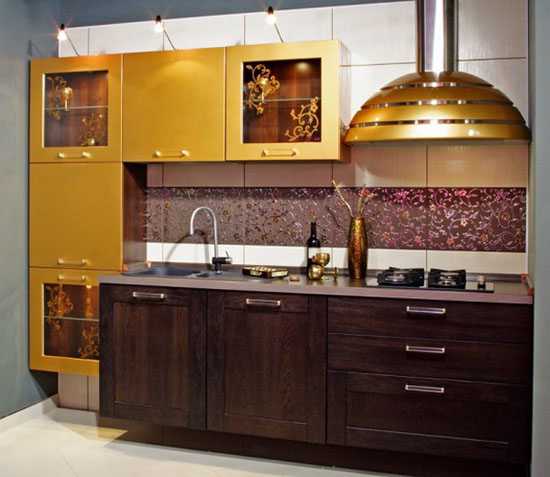 If you are kind of a person, who like to flaunt what you have, then you must go for it. Shehzad Khan, reputed interior designer who works with gold leafing says that it is bold and expressive colour, if used correctly. Additionally, it is must for your modular kitchen set up. It can be used to highlight cabinet shutter, kitchen fixture, drawer knobs or just add a hint of golden shade to kitchen home. The entire kitchen area turns royal with this interior decoration idea. Warm and luxurious at the same time!
Golden Yellow Kitchen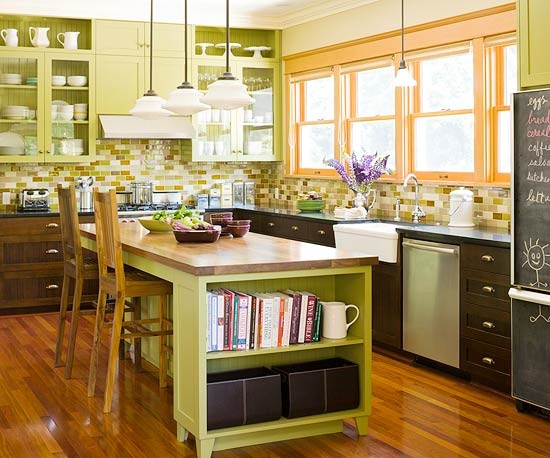 If you think gold is too bold shade, you could also opt for brass fittings in your kitchen to get contemporary look.
Gold Kitchen Cabinets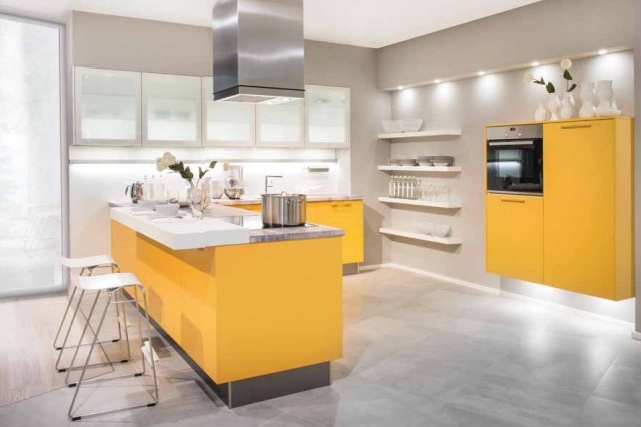 Your kitchen cabinets can be changed with gold leafing that will effectively change entire home décor of your modular kitchen.