The interior décor in any home starts to look dreary and faded after certain years of wear and tear. There will be some areas that may seem worn out simply because it gets a great deal of use, and while walls and ceilings can be painted, worn flooring require a different approach. Options for floor covering can vary, and there are large types, materials and colors to select from in deciding what is the best suit for your home.
Types of Flooring
Selecting the right kind of flooring for a home depends upon geographical location. If the climate is too warm or hot, then the best option is to opt for stone or marble, especially at the ground level, since it will assist you to keep the interior cool. Marble can be an expensive option, so opting for ceramic tiles with patterns and looking like marble is a better alternative. Colorful throw rugs can be used to add zing to the room; if necessary.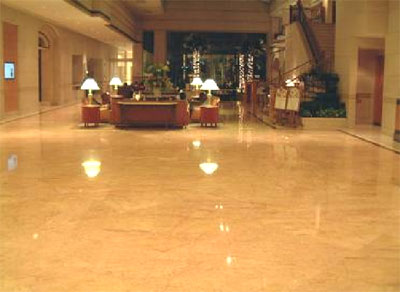 Carpets are the best option for cooler climate, as they exude required warmth from the areas they cover, whether it is living room, hall, stairs or bedroom. These areas get a lot of foot traffic, like halls and stairs, carpets need to be highly durable. As an alternative to full carpeting, attractive carpet tiles can also be fitted.
Wooden floors is the best option for people who suffer from allergies like dust mite that can be sometimes found in soft furnishing like carpet. Laminate flooring is the best alternative to wood, where a wooden composite base is overlaid with an image of wood grain, thus giving an appearance of real thing.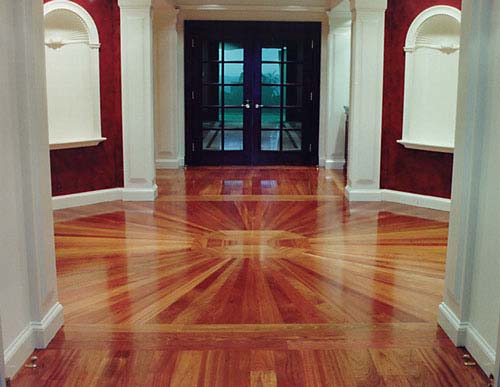 Due to its versatility, one among the most popular option for home flooring is vinyl. It is highly flexible and is not difficult to install, and is available either in sheets or as an individual tile.
Why select Vinyl
Vinyl is durable and is very reasonable in contrast to other types of flooring. It is an ideal option for spaces that gets a lot of use and has a lot of moisture content. In short, this flooring is the best for kitchens and bathrooms. Vinyl is robust and it resists water damage and other kinds of stains, and texture vinyl is available that reduces the risk of slipping.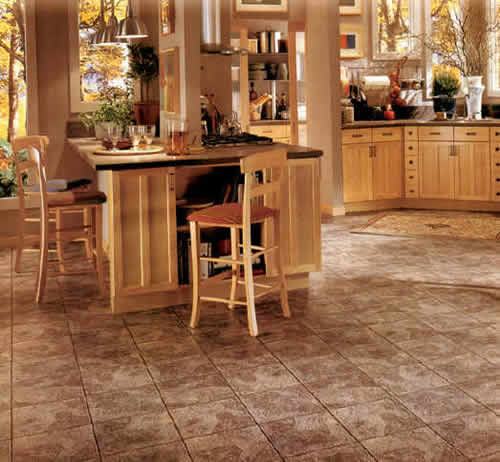 The greatest benefit of vinyl flooring is in the range of styles it is available. A home can be easily decorated with vinyl flooring in a huge number of wood or stone patterns and contemporary designers have even added their signature work to other variants.
Designers of vinyl flooring have widened its scope during last few years, and the range and quality of vinyl on offer is the best. There is a plethora of choices that can be found at the good carpet store.
Those people who don't have extensive experience about the same should hire a specialist to carry out the process of vinyl flooring. Floor spaces should be measured so that right amount of flooring is ordered.