There are several things that you need to consider when you are searching about the lighting for your room. There is no doubt that the lighting should be done according to size of the room. For instance, if living room is large, you can use a lot of ceiling lights along with lamp shades that go well with colour and home decor. You also need to consider height of a ceiling. It will help with the lighting. The lampshades also play a major role. There are few things that you need to keep in mind irrespective of the size of the room, the room should not look dark and dingy. With little care during initial stages, a lot of difference can be seen. The whole point of selecting lighting arrangements is to keep yourself comfortable and feel confident.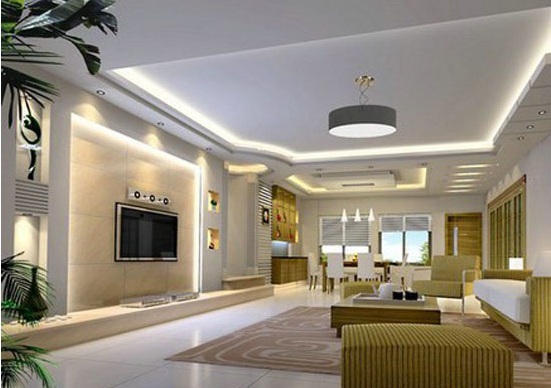 Natural sunlight
It is one of the best ways to lighten up small room to make it look large. You can design the room with several bay windows. This will work as an illusion to the eyes, where you will connect the room to outdoors, thereby, no longer providing hindrance to space. You can also use ceiling for this purpose. This technique can be used for small rooms too, especially in areas where light is less. Wall sconces are the best way to highlight certain parts of the room. Avoid clutter at any cost. It will also help to make rooms look big. This is the best way to lighten up small room.
 Table Lamp
Remember don't overhaul the room with too much light. The floor and the table by itself have its own look. You need to know whether you want both of the world or you want just one. Tall table lamps add more elegance to the room. The basic thing is the lamp should be covered. It is one of the best ways to lighten up a small room. The style, colour and design of table lamp matter a lot. The presence of table lamp should be felt in a room. Mix and match different shades and the base. It will make the room look bigger; all you need is something that complements with your furniture. Best ideas for lighting up your home.
Hope you liked the latest blog post. Let us know what do you think about this post in the comments section and if you find it helpful then we would be very happy if you can share it with your friends and on social networking sites Facebook, Twitter, StumbleUpon, etc.