Do you want to furnish your room in a shoestring budget? Well, now you can do the same. There are galore of bargains there in the market, so you need to check it out. Here's  a look on alternatives that you can go for.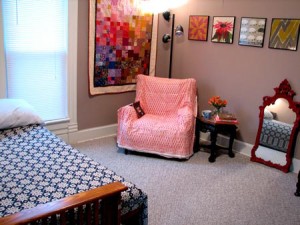 Furniture- The first and foremost thing that you need to do is to go out a look for freebies. It is better than buying second hand furniture. There are different websites like freecycle.org, snaffle.co.uk that promotes furniture that people are giving away for free, so it is worth checking on these websites on a daily basis. You can even signup mailing lists to ensure you're not missing out any deal. The website policy may state that you need to give first to receive the furniture, but it is also worth trying in case you are planning to de-clutter the home. When you're getting furniture for free, then you can't have specific requirements. But in case if you are planning to creative, you can even convert something old and scruffy into happening. It means you can simply do painting or re-covering. Don't forget to accentuate furniture with right accessories- for instance sofa may be old, but if you team up the same with bright cushions, it will look new and good.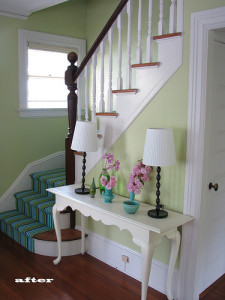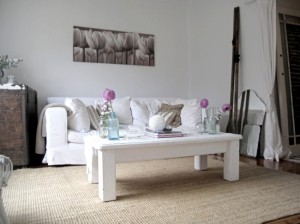 Even an individual can go for a whole hog sofa cover or armchair. It might not be quiet expensive as you may think. Ensure that you shop around in the market at a price that you are happy for. For instance, there are different websites where you can buy furniture in dropping colors and patterns.
Revamp Furniture- Finally, if you have acquired some furniture of your own over the years, but its no longer according to your taste and preferences, don't write off the same, it is a lost cause, revamp it. Like paint the wooden furniture, replace the knobs, cover the chairs. Swap the pieces of furniture within room. It will render a fresh look to the room.
Hunt Second Hand Shops- We have spent decade using that second-hand furniture, but now the times have changed. Now, the attitudes have changed drastically, not only it is environment sustainable, but shopping for second hand furniture is a cheap option.
You can trawl at local auction house or search for some second hand furniture shops where they restore unwanted furniture before they put up for sale. Don't forget to shop from car boot sales, recycling centers, etc. Search from old leather chairs, vintage frames, etc.
Visit Online Store for discounts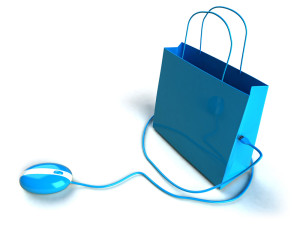 Even if you want to buy new furniture, don't just wander here and there. You may be even tempted by mock lounges or bedrooms. Go and look online and check out the company's website and see if the item is stocked there at a cheaper rate or not. You can even find the same item at considerably less price.
While online shopping may seem difficult, but the shop displays are rarely indicator of what you are searching for.