Are you short for the kid's bedroom space? If answer to this question is yes, then loft beds for girl's bedroom is the best space saving solution. If you're struggling with the girls having to share a small bedroom and think that putting of two beds is totally out of picture, then loft beds is the solution.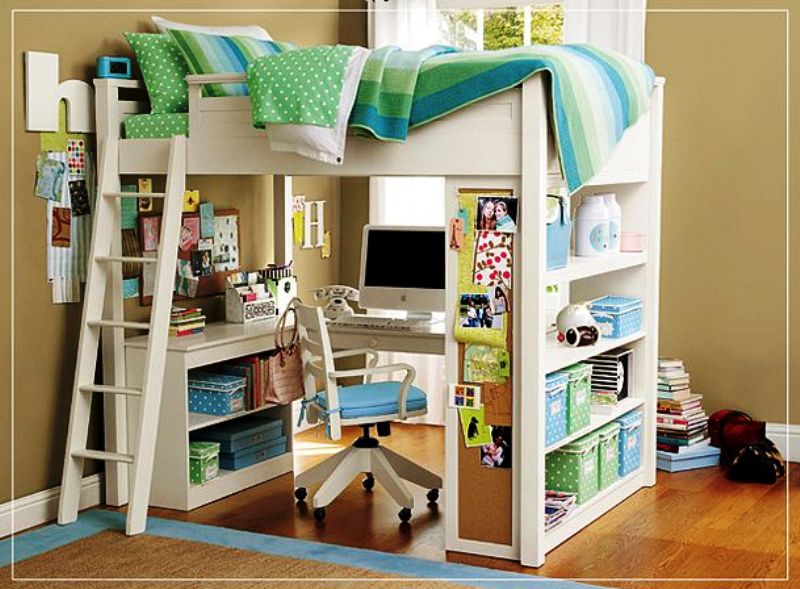 Here are some of the latest loft beds for girls, no matter what age they are. The best thing about the loft beds is that as the children grow the beds are durable. Loft bunk beds are a perfect combination of all in one sleeping, storage, studying and play areas, giving an extra floor space.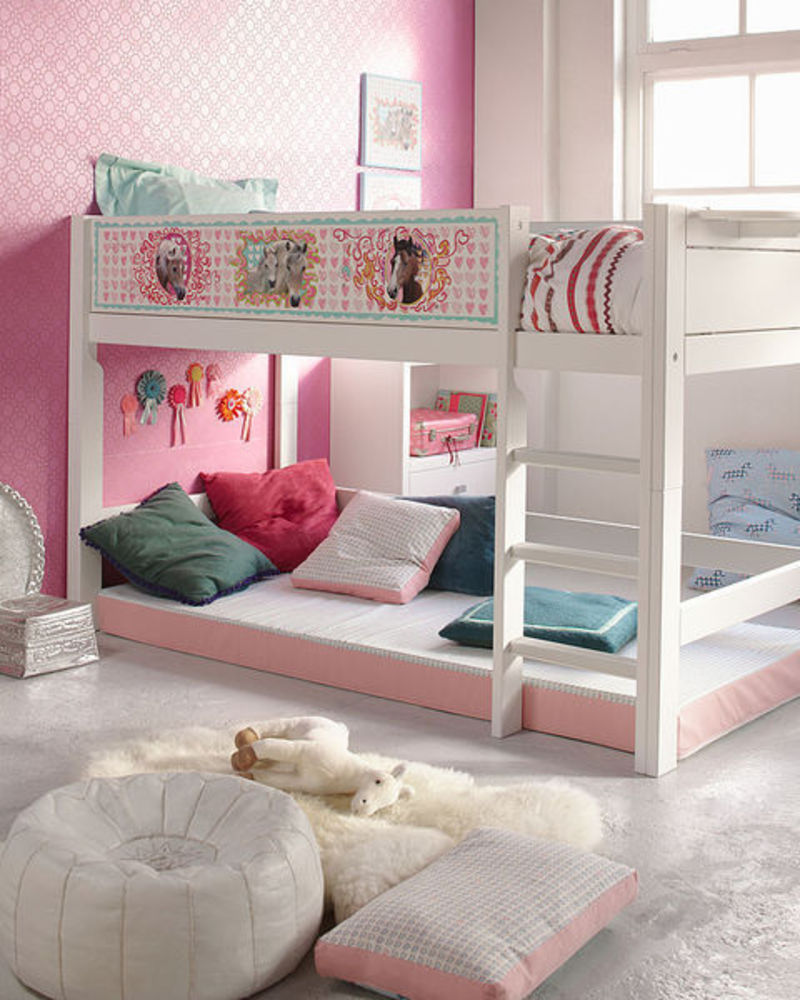 There is a large selection of unique loft beds depending upon your needs and requirements.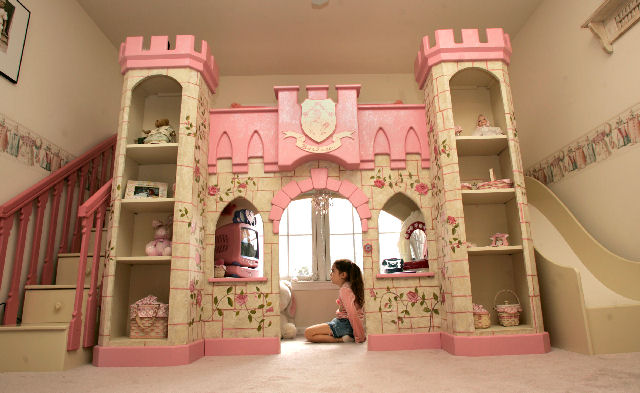 Full Size Loft Bed- This is a kind of loft bed that your girls will adore. It comes with a purple, pink and green doll house. The upper bunk has a shutter window that makes it a private sleeping area. The doll house loft bed is an ideal bed for the girls and it comes with in built ladder and bookshelves.
Twin Over Girls Bunk Bed-It is definitely a girly bed and what's more it's cute and compact. Made from solid wood it has two large bottom drawers.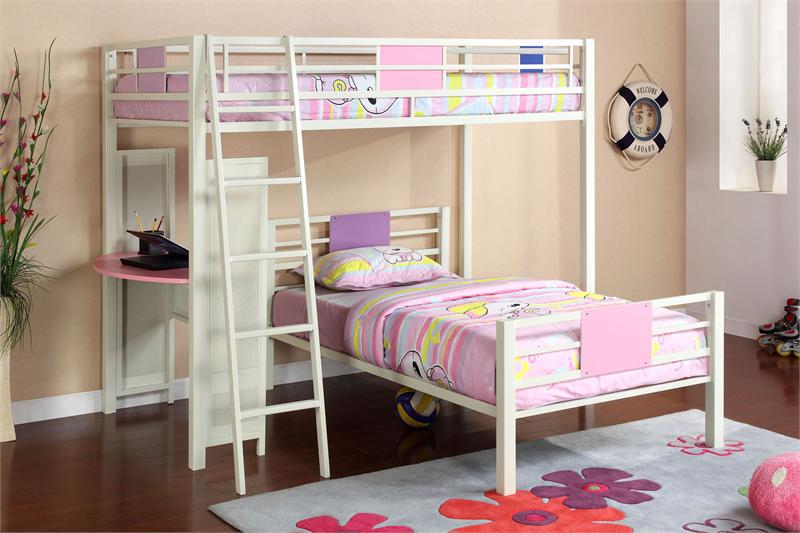 Other than that, you can select castle tower loft bed with slide, cottage loft bed with built in ladder and pink castle bunk beds.