Significance of this festival
Baisakhi is a festival that marks the beginning of New Year for Hindu families. It is a festival that celebrates prosperity and fertility for farmers. Across various parts of the country April 14 and 15 is celebrated as New Year. This festival has its importance in various religions.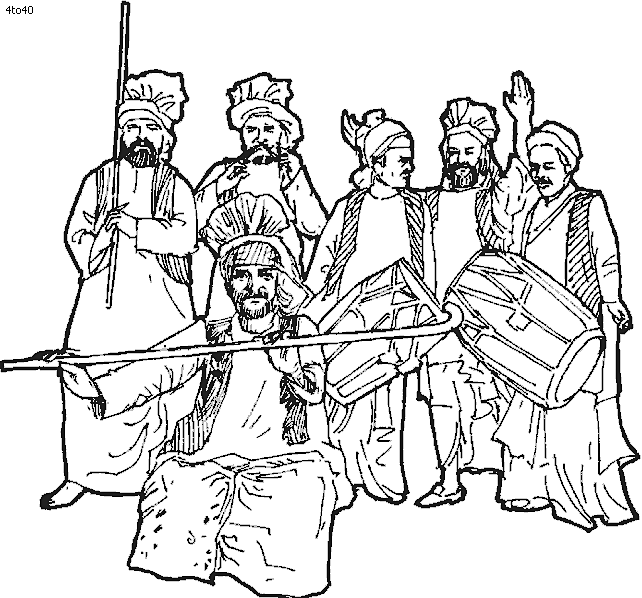 For instance:
For Punjabi-Baisakhi is the first day of the month of Vaisakh and a start of New Year under the Hindu calendar.
For Sikhs- For Sikhs Baisakhi holds great reverence, as it denotes the day when Guru Gobind Singh Ji, laid Khalsa Panth in 1699, a code of conduct that every Sikh has to follow.
For Buddhist- It is a day when Gautama Buddha attained enlightment.
For Malayalis-Baisakhi is new year for Malayalis too. For them it is known as Vishu
Tamil New Year is also celebrated on April 14
For Bengalis- The Bengalis mark their new day or Poila Boishakh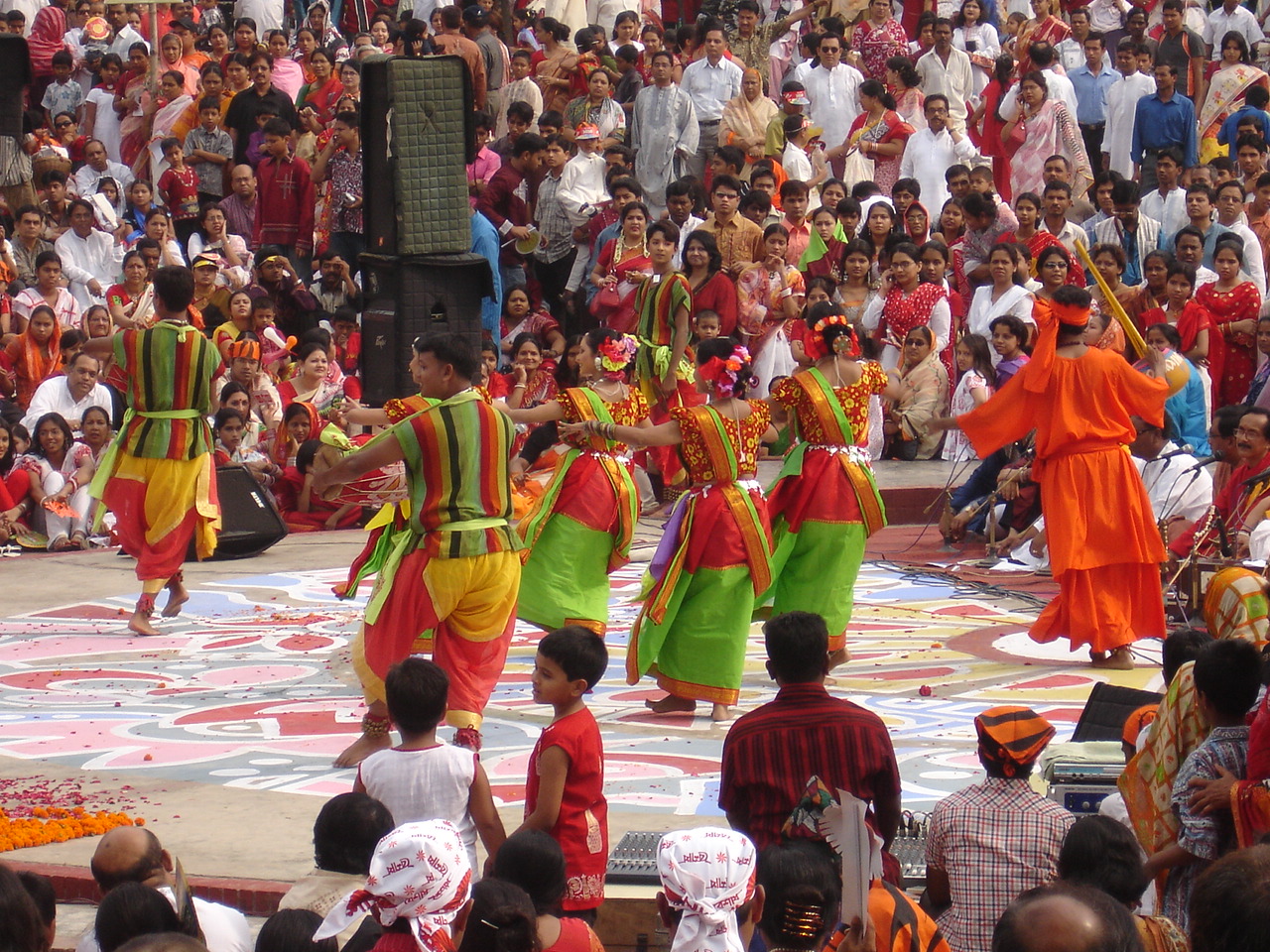 Nothing adds vivacity to the festivity of the day, as the name does. To celebrate this event, people wear yellow coloured clothes, and this is the colour of ripening corns during harvest. So, this Baisakhi how would you like to instil the fervour and spirit? Or how would you like to decor home to instil the spirit of Baisakhi? Well, here are some tips that will help up to brighten up the home easily.
Incorporate yellow color in your home

As told, the colour yellow is symbol of fertility and prosperity in Indian tradition. So, how to decorate home with yellow colour? Well, here are some tips on how to do so:
Incorporate yellow curtains in the home
Add trendy yellow cushion covers and table cloths in home
Ensure that it doesn't go too yellowish or it doesn't become overwhelming as there are other colours also that can even out the home decoration. It is not important to paint the home in yellow colour, but adventurous people may do it.
Blend it with red colour– Red complements with yellow beautifully and no wonder it steals the deal instantly. Indians have tradition of welcoming new year with kumkum, turmeric, therefore these two colours have become a symbol of prosperity.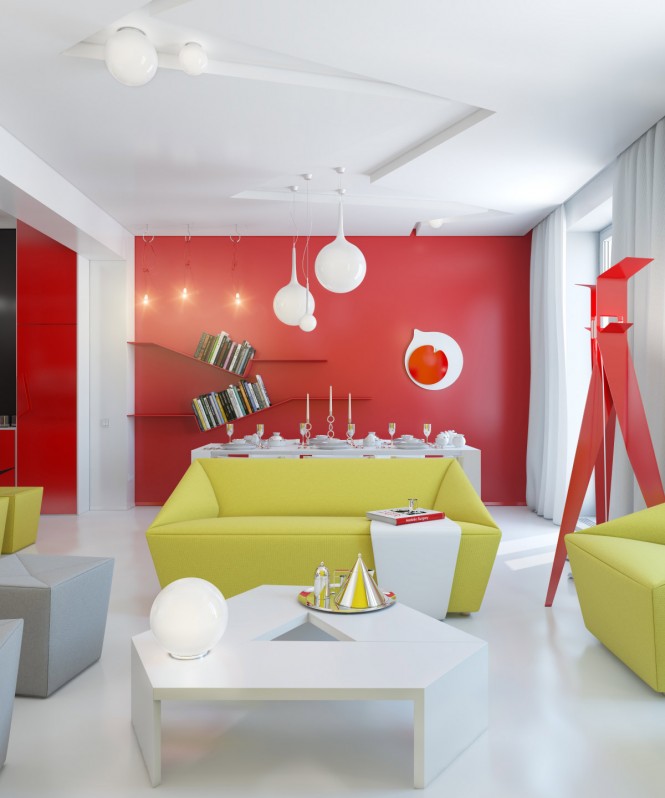 Add natural elements to the home- You can incorporate nature in your home by adding flowers, green plants, etc. The term Baisakhi not only reminds us of yellow mustard fields, but it is an auspicious occasion for Malayalis too, as they celebrate this day with yellow kani flowers.
Decorate home with flowers

In case, you are not able to get yellow kani flowers from the market, opt for Marigold flowers. It has traditional importance and is used to decorate home during all big events like festivals, marriages and for other social functions. It is available for Rs 10-15/kg with any florist in your locality, these fresh smelling flowers can be hung around the home or in form of garlands. If that's too much of decoration for you, pick a few flowers and let them float in a glass bowl filled with water. Keep this bowl near the doorstep to welcome the guests with fresh aroma of flowers.
Marigold comes in different colours starting from yellow to bright orange to bright red. Blend it in a different proportion to get a vibrant look for the home. Alternatively, you may even use red and yellow flowers. Sunflowers are also good alternative. It is available at your florist at about Rs 31/kg.
Rangoli design in home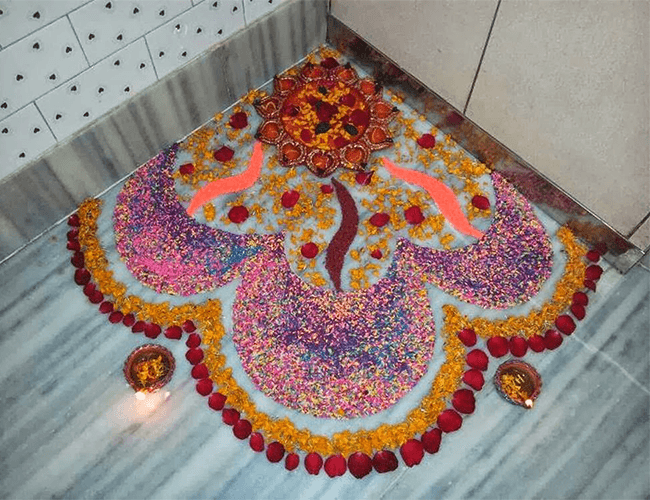 No Indian festival is complete without a creative rangoli drawn on the floor. Different colours can be used to create a rangoli, which is also called as kolam in south. Rangoli forms an important part of home decoration. These vibrant colour designs on the doorstep offer invitation and warm welcome to the guests. Traditionally, rangoli was drawn using natural powders or organic powder and rice flour, which gave ant sumptuous meal. But now times have changed chemicals are used to draw rangoli, stencils are used to create design and rangoli tattoos are also available in the market.
Significance of drawing Rangoli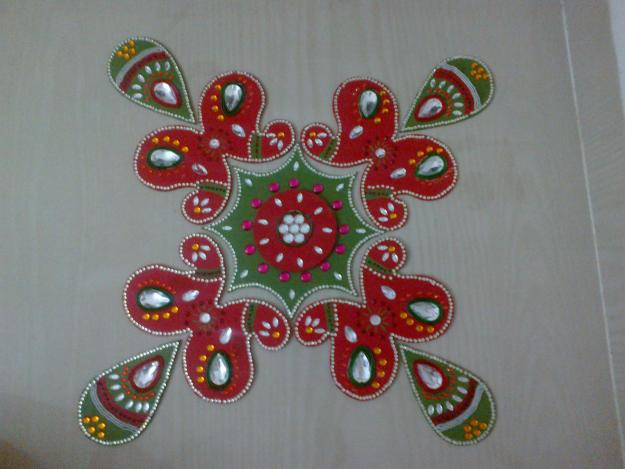 Rangoli is drawn to wade off evil spirits and welcome gods and goddesses into one's home. Or it is simply used to decorate the home. You can even make rangoli designs using different colour flowers, grains, shells, powder, stones, etc. On Baisakhi, you can prepare rangoli of yellow, orange and maroon flowers. It makes the occasion inviting and keeps up the spirit of the festival.
In this festival of fertility, if you use grains and pulse to make Rangoli, it will enliven the vivacity of the festival. All you need to do is to:
Take a large plate and make rangoli on it or use similar shaped cups to fill in with different designs and colours. Arrange these cups in different design and pattern to render a unique look to the home. In this way, you won't waste pulses and grains, keeping the tradition of respecting the food in entity.
In a nutshell, Baisakhi is a thanks giving festival for the farmers who have put down their efforts, toiled hard to grow harvest. It is a right opportunity to show reverence, admiration and respect to these farmers who did it. Which other way you will do it?
Baisakhi is truly a festival that spruces up and enlivens the spirit of individual. So, this baisakhi prop up your feet and start decorating!