Georgian colonial homes are subtle and soft design in nature. Everything from delicate nature to ornate carvings, curves and trims. Furniture with covered claw feet and elegant lines, are attributes of Georgian decor. Fabrics are delicate, featuring crewel work and embroidery work. Lightning ornate and draped in crystals.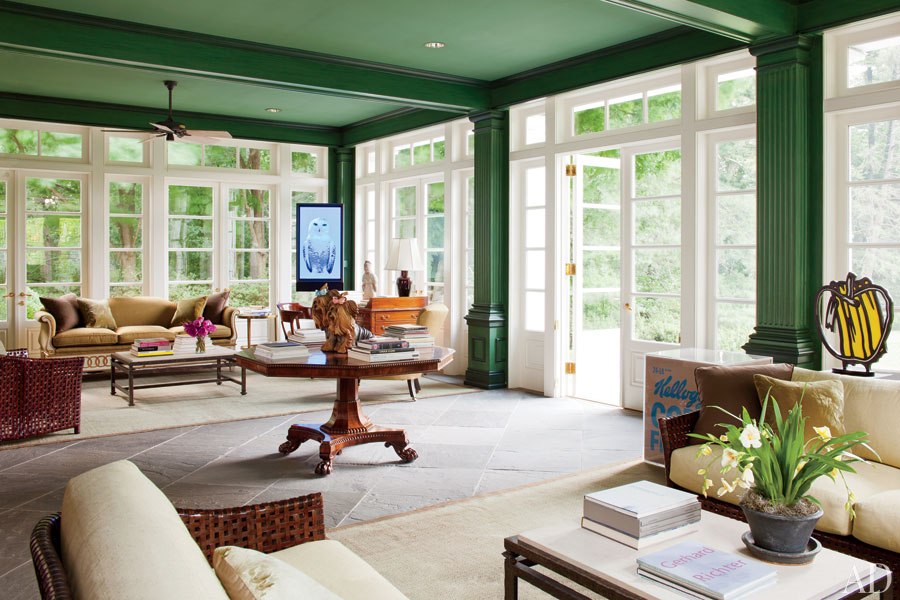 Georgian Antique Filled Rooms
Georgian Homes are filled with supreme quality antiques. The furniture gleamed with well polished wood and rooms blended in formal style, where clutter was absent. Georgian era was one of the high quality eras where everything had a place, but the styles were not mixed together. Some of the less rich designs may focus on more rustic, cottage style elegant look, but it will remain elegant and cozy.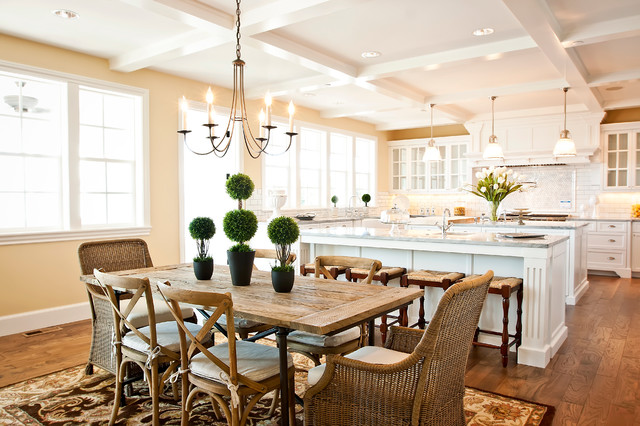 Naturally, wood was so plentiful and it was used to make fine furnishings. For high-end furniture, use walnut, cherry and maple woods were used. For simple furnishing style, pine and birch woods were used. The higher quality styles featured ornate carved and curved legs, with rustic styles that featured plank boards. The historic homes and furnishings were always well crafted.
Colours of home
Colours of colonial homes were soft and elegant. It was common to whitewash resulting into airy feeling. The colours used were pale peaches, pinks, muted greens, soft blue, brown, taupes and yellows, were the common colours. In order to achieve this look of your home, choose colours that are not saturated. Instead, select soft, elegant colours that can be found in nature. You may ask about this to your local paint store, if they have heritage points and tell them the look that you are trying to achieve. Essentially, use the colours that reflect your personality, but select the light and soft shade that is usually cool to watch.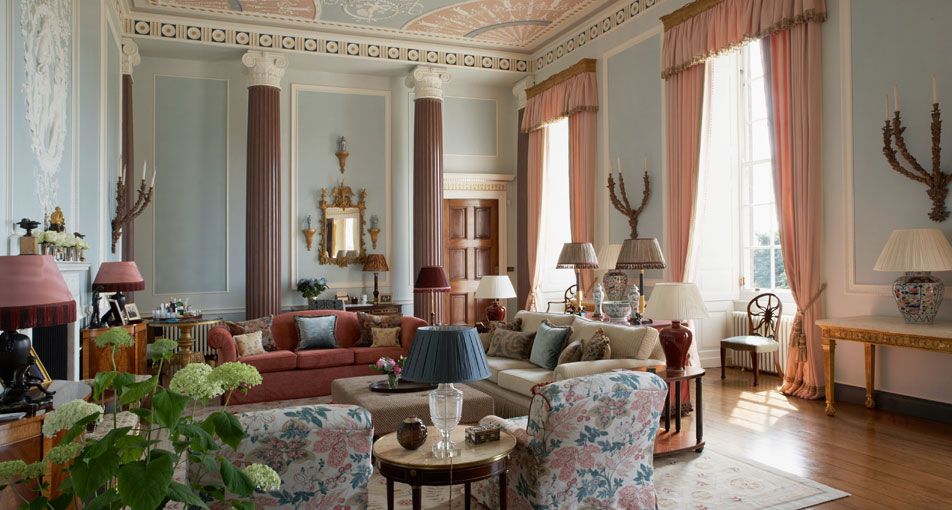 If you are still not able to find the right paint for you, see the image featured below. The curtains are elegant, subtle and walls are off-white with hint of yellow. This cozy cool cottage style home along with the wooden furniture is simple and rustic in styling. Have fun in selecting feminine, soft colour furniture to achieve Georgian Colonial Design.
Georgian Architecture
French, Aristocratic style and classic Greek architecture had a great influence on Georgian Colonial Architecture. Plaster and painted wood mouldings were used in abundance throughout the homes. These walls were covered from floor to ceiling in some form of trim.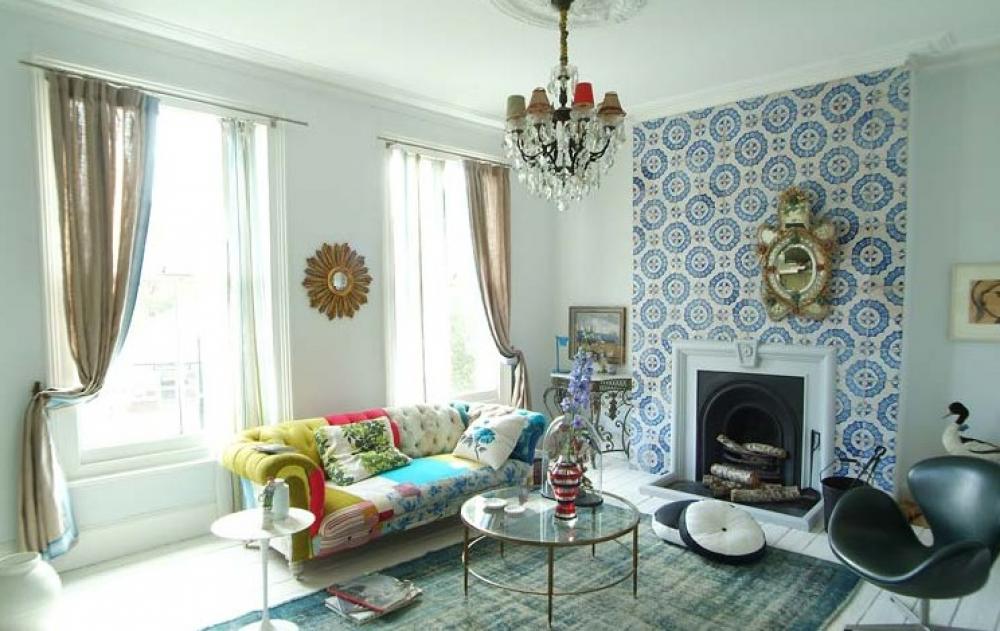 Ornate dado rails, panelling, picture rails, cornices are crown mouldings were common in Georgian home decor. Elaborate door archways, were also a common feature of Greek design element. Most of the trims were painted in off-white colour and wall paper become eminent after some point of time. Cover walls in elaborate trims to achieve Georgian Colonial home decor. You will be surprised to know how well these ornate architectural features are able to complete the room.
Incorporate Georgian Accessories
As you can see from the pictures, Georgian Home decor was predominantly soft and subtle in design. Everything was delicate in nature and thorough ornate in design, especially carvings, curves and trims. Windows covered in floor draping panels that featured trims and tassels were common. Walls were covered with ornate wood work and oil paintings in gilt frames. Furniture with curved legs, carved claw feet and elegant lines, were attributes of Georgian home decor. Fabrics were delicate, featuring embroidery work. Lightning was ornate and draped in crystals. All of these features were added to achieve a perfect Georgian colonial home. The images described show how a modern home can appear and look like somewhat Georgian colonial design.

Georgian Colonial Design have centuries of influence and have world wide design elements in it. Starting from aristocratic French design to Greek design- there are huge design elements that can be added to suit individual tastes and preferences. Whether you are in love with an opulent interior decor or rustic decoration style- you can go for Georgian Home Interior Decor.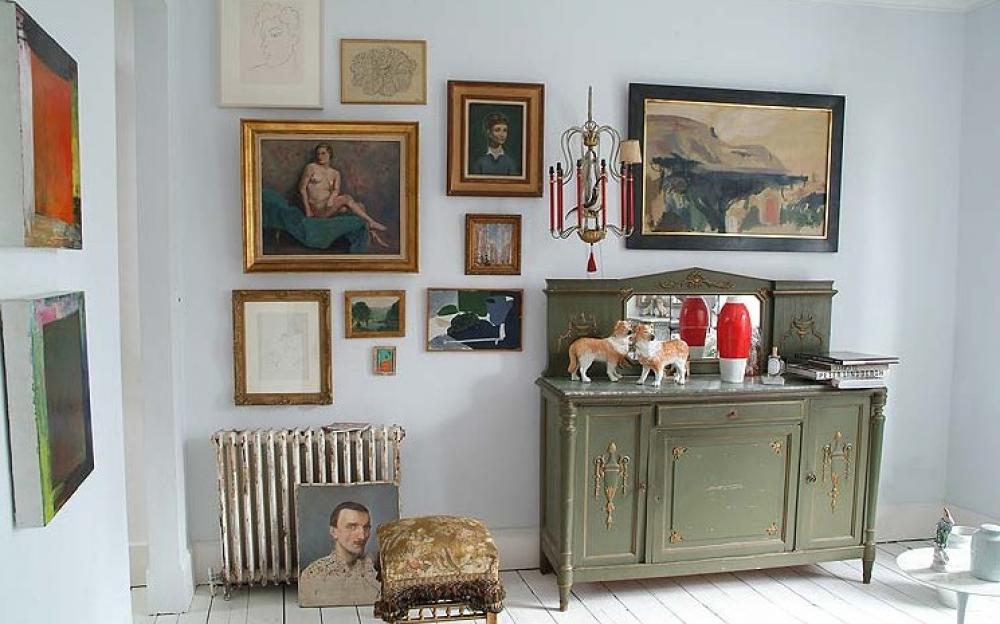 All you need to do is to simply follow the above-mentioned design elements: which may include colonial antiques that may be soft or rustic, soft muted colour, architectural trims and arches and lots of feminine accessories. When combined together, these elements of design can result into lovely Georgian home decor. What's more! This style will outlast any kind of trend.