Home makeover is not an easy cup of tea because it consumes lot of time and money. But don't get discouraged. You don't need to worry about the same. Here are some ways to add colour to your dreary looking living room.
Paint- Paint is an inexpensive way to facelift a home. You can add interest to a living room by painting single wall of room. It will create a focal point. Otherwise you can select a particular theme for your room like safari, butterfly, doll themed, etc. To make the room look beautiful, you can add a bold look or contrasting colors or subtle tone on one wall and bolder tone on other walls. Change in color will surely add required punch in the room.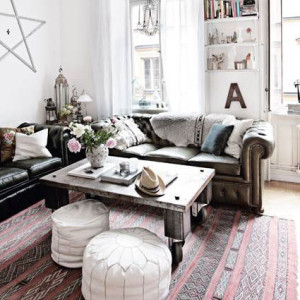 Throw Pillows
To add colour to your room, add throw pillows to your room. Whether you select a floral sofa or colourful, patterned pillows add zing to the sofa. These are simple yet valuable additions to the room. It will not only add splash of colour, but also brings comfort that you deserve.
 Incorporate Natural Things
Green Plants are really a good addition to a living room. It not only makes the room refreshing, but also filter the contaminants. Also, it brings forth the personality of the room and offers feel good feeling. It reduces stress and requires no care. Even you can opt for artificial plants . You can go for plants, foliage and flowers.