The rules for interior decoration is simple and experts agree that learning about interior decoration is the first step. Here are the rules: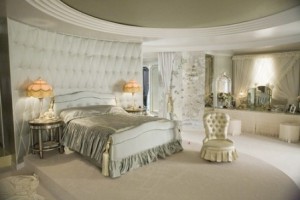 Sketch the floor plan- It is important to sketch the floor plan and write the dimension, window size and placement, and so on.
Add personal style to the room- Add personal style to the room, by reading magazines and by browsing on online basis.
Find out the focal point of the room- Find a focal point of the room. It can vary depending upon room to room like a fireplace, bed or an armoire. It can be anything depending upon your needs and preferences.
Define Style of a Room- You can define the room style depending upon your personality. It can range from Country French or cottage.
Add a signature- Signature Piece can be anything. It can range from fabric, an area rug, a picture frame, pottery or a postcard. The item should blend well with the colour scheme of the room and the mood that you want to create.
Flooring- It is crucial to coordinate flooring before making any purchases and before selecting the paint colours.
Buy Large Elements- To add a punch to the room purchase large elements like rugs, draperies and furniture. Go for the exact style and colours. The idea is to coordinate all the options.
Patterns- To give room a new look add patterns to the home in form of checks, stripes, geometric, when decorating the room.
Unifying Elements- Add unifying elements in the room like motifs, fabrics, wood tones, etc.