People tend to get anxious when it comes to decoration with bold colour. It is difficult to know which colours work together in a combination and how much of colour should be used and how to get colours that you won't easily get sick off. If you want to decorate it with yellow colour, but not sure how to get started. Here are some rules that you need to think about. This article contains information about decorate it with specific colours- how to use them and what colours they work with them so that you don't get frustrated. Erase your fear and get started with decoration. There is no reason why we can't inject a little of all colours in the bedroom.  Despite its popularity, yellow is a bit difficult colour. It can be easily influenced by what is around and it can dramatically change the amount of light that enters the room. No matter, how much time you spend in painting the chips, you really never know how yellow colour will look till the room is completely done.  So, if you want to decorate the room with yellow colour you just need to go for it. Just try the below-mentioned rules. Basically, yellow is cheerful and versatile colour. It is a popular choice for interior home decoration. If you are nervous about decorating room with yellow colour start small. Some accent pillows, a footstool or a few decorative vases are a great addition to the room.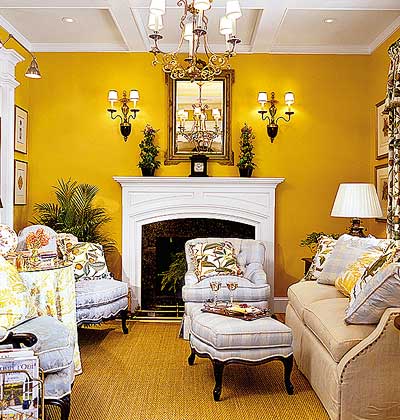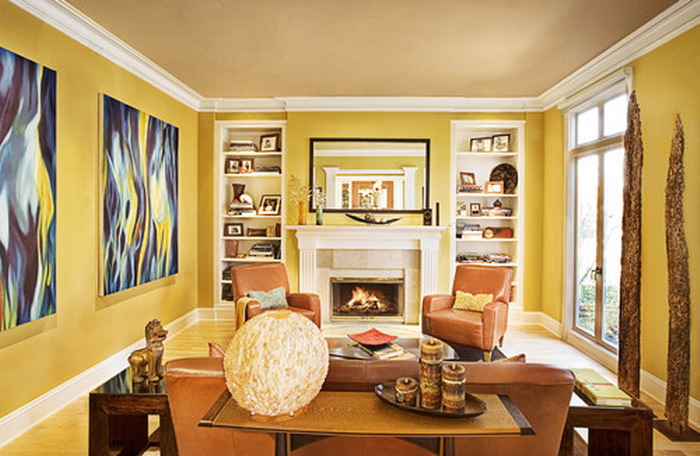 Pale and muted yellow are easy to use as compared to bright hues, which can look bit overwhelming. Use softer tones for walls and larger pieces of furniture and save the strong shades for accent pieces.
Since yellow is a primary colour, yellow can be easily paired with any other colour. Try blending it with pink, turquoise, green or even purple and orange. Even the most unlikely pair can work if you use it with right intensity.
Don't be petrified to mix it with several shades of yellow in the same room. Just ensure to ground it with something else. Black is always a good option. It will connect with all the shades together and give eyes a rest.
Yellow is a strong colour, you might not need to scale many large pieces to get it done with it. It can be bit overwhelming and is so well suited to side chairs and accent pillows with large sofas.
When it comes to bright shades, a little yellow goes a long way. Always try to complement it with different color.
Yellow and white room tempered with a bit of black is guaranteed to be nice
If you wish to paint the wall with a strong yellow colour, try to balance it with neutral furnishing. Paint it with trim white to give room a crisp look.