Green is a calm colour that tends to bind us closer to nature like the colour blue. It offers wonderful backdrop for paintings, and creates brilliant accents, forms tropical or a coastal kind of bedroom, and it is a modern alternative to adding bold colours. Whether you want to create cozy home appearance, tropical retreat or something traditional; here are some ideas for interior decorators and homeowners, which will help you to remodel the bedroom.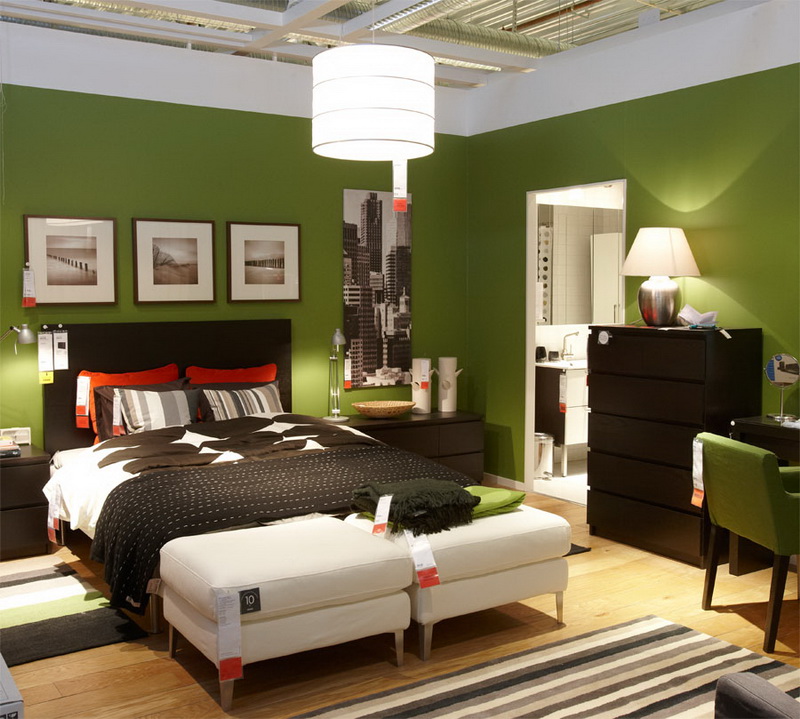 It is one of those colors that come in different shades and hues that you can use it either as a trim or may be as a main color. Selecting a green for the bedroom depends much upon your personal style and preference as it does on other furnishing. Green is generally considered as nature's colour, tranquil color, and makes it relaxing color in the bedroom no matter what shade you select.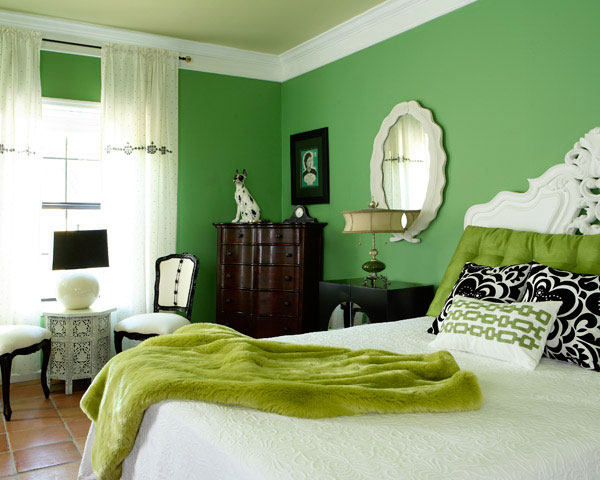 Green is the best color to select in tropical coastal kind of bedrooms. The bedroom can be decorated with different ideas. The question arises how to incorporate green color in the bedroom by using basic white bedroom furniture, wooden beams, muted green paints and many accents are possible additions that you can make to design. If you are not add all these elements, here are the steps that will help you: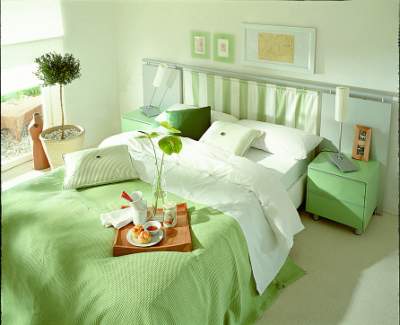 Green walls with white contrast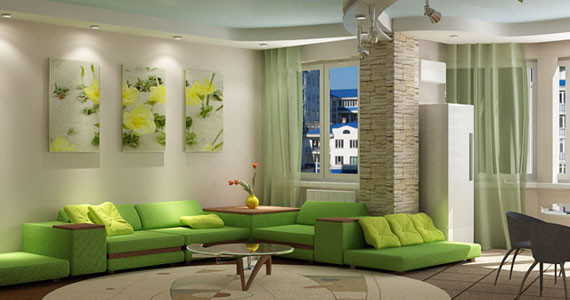 Paint the walls in the shade of green that you like, and paint the baseboards a shade of off-white. Paint the same with off-white color on strips of moldings and attach the molding all around the room at the ceiling edge. Hang floor to ceiling silk or silk curtains in a darker shade of green than walls.
Add green rug to the room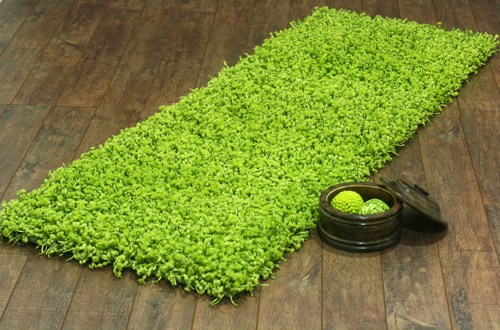 Paint the walls in stark white and add a very large green area rug on the floor, something that is comfortable for your feet to step on in the morning. Add geometric work of art in a green theme above the headboard and paint the headboard in white color. Accentuate the home with pillows covered in large floral prints for the head of the bed.
Add chartreuse
Chartreuse is a bold shade of green that complements well with aqua color. So, paint the walls with chartreuse, hang curtains with chartreuse background and with white or aqua print. Paint the bed frame with chartreuse and balance it well with aqua bed linens.