Coral is one of the favorite color that can be used on the wall. It is a secret, but coral has been the most sought after these days. It has been popping up now a days in design magazines and you might see this color catching attention even in the fashion week. The pinkish orange color is not only a fantastic color choice to include in your wardrobe, but it is also an apt color to bring home this fall to create warm and cozy ambiance. This kind of color combination adds warmth to the space, while remaining fun and modern. As the weather outside grows cool, mixing with a touch of this shade is just what your home needs to stay nice and cool. So, here are 5 ways on how to incorporate this lively color in the home.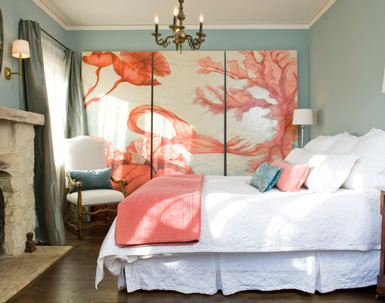 Add furniture- One of the easiest and bold way to incorporate fun and bold shade to your home. A large piece of furniture adds statement to the home.  When used against the neutral backdrop, a couch with a colourful tone will add an instant spark to the home while warming up the cool tones that dominates the space. The major benefit of adding coral color is to add liveliness. It will make a huge impact rather than repeating the similar color with multiple or small accessories. Now, if you want to add wow factor to the room and create something really big, try using the first tip in reverse and paint the walls in coral tone.  Instead of adding pop of interest in the neutral field, go for neutral tones to create moments of peace in sea of color. For a space that is fashion conscious, pairing it with coral and today's neutrals like navy blue and gray are useful. A few of favorite shades of coral paints includes Hot Spice, Pinata and Fan coral.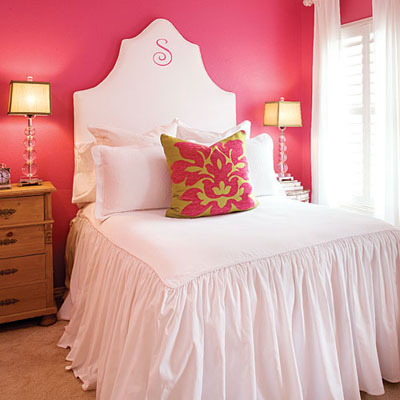 If painting one of your larger rooms is more coral than you need, or if you want to try it out before fully commitment.  Go for the shades in one of the smallest rooms. Bathrooms and powder rooms are the best place to experiment with this color. Paint the entire room or even a single accent wall with coral to create a unique bathroom.  Coral wall papers are the best choice to go by. Combine it with different color patterns in small rooms. Textiles are the must for any home and they make the room functional and comfortable. It is one of the key elements of making your house a home. Adding a punch of coral to the bed or couch with a fun pillow or a throw blanket creates interest. In this room, coral accent pillow looks lovely against backdrop of gray and white.