White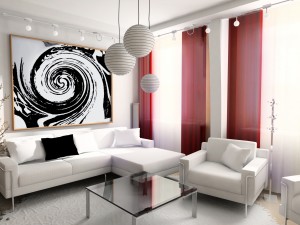 White represents purity and serenity and it is a obvious choice if you want to create calm atmosphere in the room. On the fillip side, it is also a cool and impersonal color. It is great and makes room feels larger than what it it is, but if the light that comes into your room is cold, then opt for white with a bit of warmth to it, not a pure version of it. Just the slightest hint of pink or creamy tone to your white will work in  a better. A white color scheme looks really great along with natural textures like pale wood and wicker, which will balance the room and it will give a cool feel to the room. You could even add blue striped fabrics to it or add a hint of sea side style.
In order to get more sophisticated feel, go for white and team the same with black color. Flooring, picture frames and so on will accentuate the room further more.  You can even make the room look more beautiful by using layers of white in a living space or in a bedroom. Wall paper with different tones can work as a starting point and when teamed with painted furniture, it looks really well.
Pastels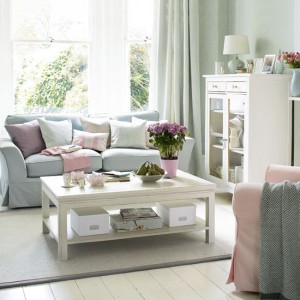 Pastels are simple colors with lots of white colors and it is very useful to evoke a subtle hint of the mood and that the original color may evoke you. The danger is we can take a bit of sugary and twee, which probably not the atmosphere is meant for us. For living spaces, pastels along neutrals evoke an injection to the room and it will add vitality to the room. It will look great and it will give a contemporary twist too. For living spaces also pink adds contemporary twist too, also it will add vitality to the room. This is the best look for period room and adds an inviting feeling to the room. They are also an ideal choice for kitchen dinners. You can create a funky look by painting wooden chairs in a selection of ice-cream shades. Don't forget to pair up with white for the table.
Pink is a great color to North facing bedroom and adds warmth to the room. It's a color that recedes from the sight, so it is good for creating an illusion of false space. Try it as a part of a pattern, and alongside dark neutrals you can use the same, so don't make it look too girly.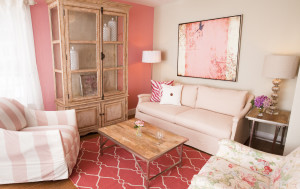 Lavender when blended with other tones of purple creates a sumptuous feeling. It looks great in your bedroom and you feel that you live in a special space apart from the rest of the home. Light neutrals give us smart hotel like feeling and it creates an atmosphere of relaxation, sophistication and sanctuary. Lack of dramatic color means that light neutrals will give your room a sophisticated feeling. Use light along with neutrals to make the room look bigger. It is also a great way to warm up the room with cool light, but go for neutrals with gentle honey tone to it.
 
Another great option to make statement for the living room is to understand that they are not the easy colors to work with. In order to ensure success make sure that you team up with the different tones and add contrasting textures. Linen, cotton and leather all do a great job. You can even go for metallic accessories that add a subtle shimmer to the room. In order to perk up light neutral scheme, try to incorporate pattern. For instance, you can go for a wallpaper or soft furnishing with graphic or tailored designs that works perfectly and adds interest to the room.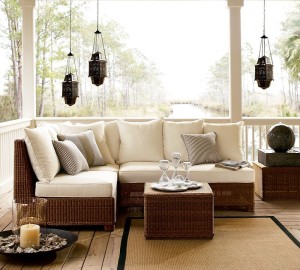 Black, grey and brown creates a subtle atmosphere in the room. They are great for adding a dramatic feel to the scheme, and earthy tomes of brown can bring forth stability and security. On the other side black is a mourning color and signify depression, so it should be handled with great care. All the dark neutrals will make the home look small. It is not always the bad thing where you want a cocooning feel or the feeling of proportions, but it is worth bearing in mind for compact rooms they are best treated as accents rather than using over large areas of the room.
 Grey is an excellent selection to create a contemporary living space. Go for a feature wall or for the flooring, team up with pale upholstery and dash of red accessories as an accent. It will make you feel matured. Shades of grain, brown and wood and natural motifs are the best way to make a living space or a bedroom feels like a soothing sanctuary. The color volume is toned down, but it will surely add a lot of visual interest.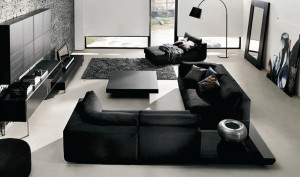 Here are some ways on how you can decorate home with bold hues and colors
Add shapely furniture to the room- The trick to get an ideal look to the room is to use bright colored furniture to the room. It is not a look that faint-hearted person can try, but it is a way to add vivacity to the room. For instance, you can add great wallpaper, chair and glass table, studio, arc floor lamp, dandelion cushions, etc.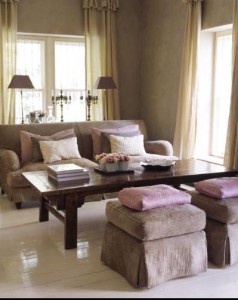 Add Brightness to the room- Now, you can make the room look more vivacious and bold, by using the bold colored chairs. These chairs are ideal for the kitchen or office. Further, these are available at competitive rates, so now you can easily pick one or add the same to your wish list.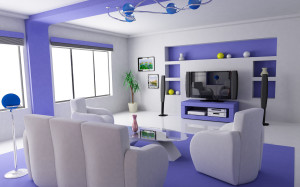 Go for accessories- Punchy Accessories make the room look vivacious and young. By adding punchy accessories, you are adding a new facet to the room. Go for match stripes with iconic cuckoo clock. It will surely make your dreary room look bold and beautiful.
Add colors to the room- Try and pick two or three of the main colors in the wallpaper to use as an accent shades and these can also be used as a starting point for accessories. For instance, you can add colored wine glasses, hula glasses along with a white glass vase. The markets are decked with such kind of accessories; all you need to do is to strike a perfect deal.  It is the best way to brighten up your living room.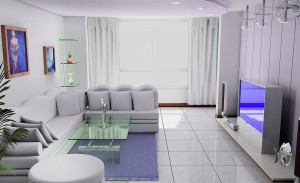 Go for contrast- Seek out for contrast and opt for vibrant hues like canary yellow chair etc.  Contrary to popular belief, dark colors can be used in small bedroom or a living room. A small living room is dark because it lacks natural light and it will make the home look smaller if the walls are painted in bold hues or colors. Deep hues add contrast to the space along with a light décor, but they are not perfect for large surfaces in a small space. Dark colors can be added in several other ways. From ultra modern wrought iron wall art to tabletop accessories, colors can be used to lend a visual depth to the space.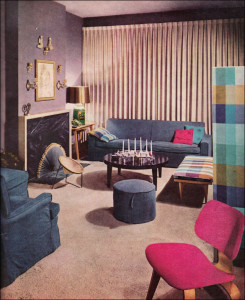 Adding wrought iron-  Wrought Iron is the best way to add contrast to the space. It would add the dark colors that you dream of and it will make your room look trendy. Beautifully sculpted wrought iron furniture in dark coordinated colors add vivacity to the space. For instance, the deep blue and brown work of art is gorgeous and it looks great with beige living room sofa.
Add two dark colored chairs- In addition to beige living room sofa, one can opt for matching beige upholstered chairs. You can re-purpose the chairs in several ways like you can use at downstairs game rooms and don't forget to buy two upholstered chairs in  matching colors like deep brown is very comfortable.  You can buy dark leather chairs with improved style and in this way you can bring a dramatic change in the small living room. It will add visual depth to the living room and an amazing contrast.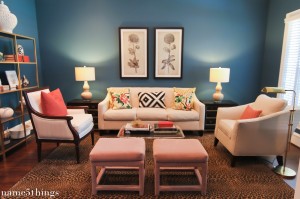 Adorn home with dark throw pillows- In order to add required contrast to the room, use throw pillows in the living room. It can be of different patterns to bring up vivacity in the bedroom. Go for a microfiber throw pillows with dark brown, blue stripes and of varying width. When coordinated properly it will surely add contrast to the room.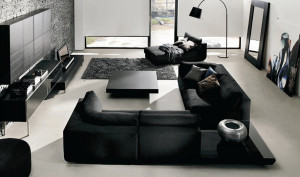 Last but not the least; in order to add more contrast to the room use glazed dark brown blue jar lamps. They are made from ceramic art and they look fantastic with the overall look of the new room. The small living room will look fabulous by adding all these simple additions to the room. Further, it is the best way to add depth and visual appeal to a space.